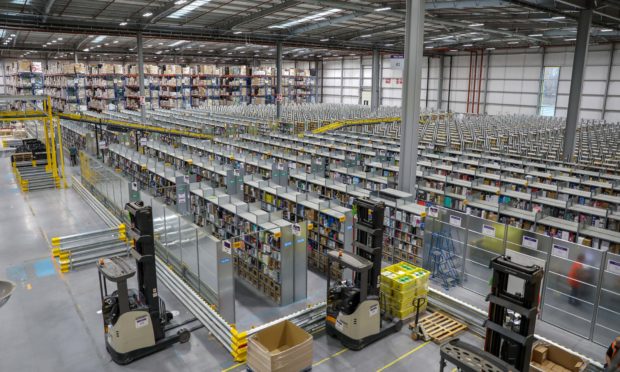 The NHS has confirmed that two more workers at Amazon's Fife hub have tested positive for coronavirus.
Three people from the company's 1000-strong workforce at the Dunfermline distribution hub have now tested positive, with health officials investigating whether the cases are linked.
A spokesperson for NHS Fife said: "NHS Fife can confirm that three people with links to the Amazon fulfilment centre in Dunfermline have tested positive for Covid-19.
"All confirmed cases have mild symptoms and are currently isolating at home.
"Contact tracers from the Test and Protect team are in the process of identifying and tracing the known contacts of the positive cases to provide public health support and advice.
"NHS Fife's health protection team is currently looking into whether there is any potential link between the cases, however, there is no evidence at this stage to suggest any wider transmission of the virus to other staff working at the facility."
The new cases come less than two weeks after the first confirmed Covid-19 case at the site which one employee described as "everyone's worst nightmare".
One Amazon employee who asked not to be named, said there was now real worry among staff now that more cases had been confirmed.
The worker said: "People are expecting it but it doesn't make it any easier to deal with.
"There is genuine worry among colleagues despite all the guidance, preventative measures and social distancing.
"Many fear this is just the beginning, especially now we are seeing cases being confirmed across Fife and (with) the government bringing in more restrictions."
Responding to the latest development, a spokesperson for Amazon said the company was supporting the affected individuals – who are now in quarantine.
The spokesperson added: "Since the early days of this situation, we have worked closely with local authorities to proactively respond, ensuring we continue to serve customers while taking care of our associates and we're following all guidelines from local officials about the operations of our buildings.
"We have implemented proactive measures at our facilities to protect employees including increased cleaning at all facilities, maintaining social distance in the fulfilment centre, and adding distance between drivers and customers when making deliveries."
Personal protective gear is being distributed to employees, while temperature checks are also being conducted to all those arriving at the site.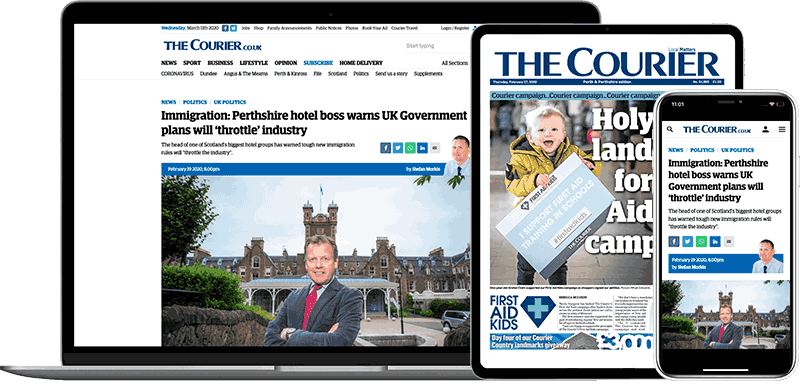 Help support quality local journalism … become a digital subscriber to The Courier
For as little as £5.99 a month you can access all of our content, including Premium articles.
Subscribe