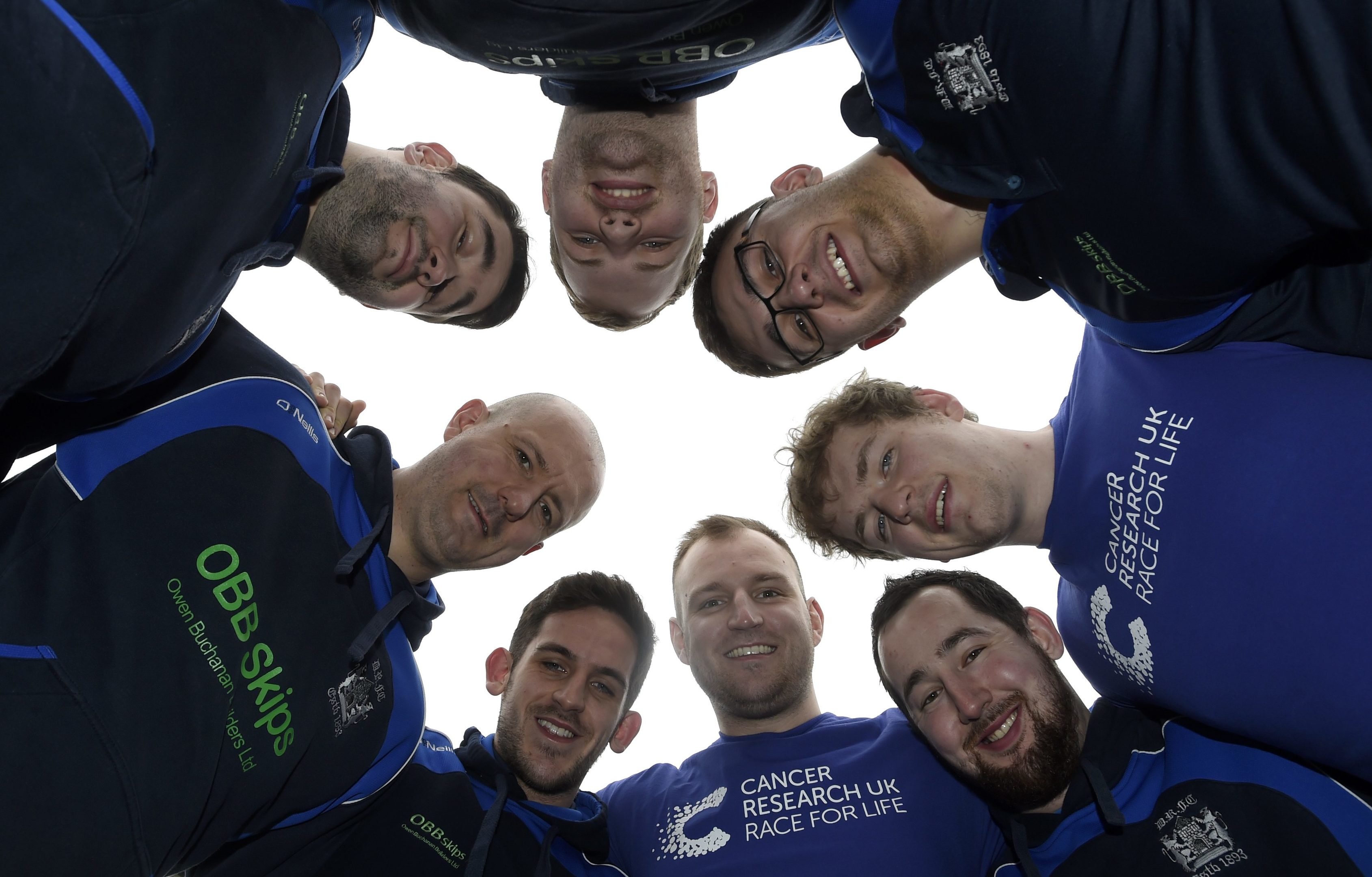 A rugby player who was battling cancer on his 21st birthday has been chosen to help launch a new Race for Life event in Scotland.
Dunfermline's Calum McKenzie was forced to put sport on hold to endure months of chemotherapy after being diagnosed with Hodgkin's Lymphoma.
Now clear of cancer he is supporting Race for Life Family 5K, a new Cancer Research UK event.
Piloted in Scotland, men, women and children can take part together for the first time. It will take place alongside the traditional women-only 5k,10k and Pretty Muddy events.
Calum will line up with team mates from Dunfermline Rugby Club  in Kirkcaldy's Beveridge Park on June 25.
Calum, 25 has many friends in the sport he's been playing since he was only five.
It was difficult to tell them he had cancer, he said, but added: "It was friendship from that same bunch of guys which actually helped pull me through it."
Calum was in the squad for the under-21 Scotland side when cancer struck.
Brother Fraser, 28, plays professionally and Calum had grown up with dreams of following in his footsteps but that changed overnight after a visit to his GP in 2012.
While he did not know what the word lymphoma meant, mum Anne did – the GP's assessment was confirmed following a biopsy.
Three months later he was well enough to cheer on his team at Murrayfield as they won against Musselburgh in a Scottish cup match.
Calum said: "All my team mates still made me feel part of the team even though I wasn't well enough to play."
He took inspiration from all the "remarkable people" going through chemo.
Five years on, he said: "Cancer touches so many people but it's thanks to research that more people are getting through it.
"I wasn't well enough to have a big party on my 21st birthday but for my 30th I'm definitely going to Las Vegas with my brother and the incredible friends who got me through cancer."
Race for Life Family 5K events are being held in Fife, Dundee, Stirling, Perth, Edinburgh, Falkirk, Irvine, Glasgow, Inverness and Aberdeen.
CRUK's spokeswoman in Scotland Lisa Adams said: "Scots have always shown such an incredible commitment to the cause, so we're thrilled to be trialling the new Family 5k event in Scotland."
Sign up at www.raceforlife.org  or call 0300 123 0770.