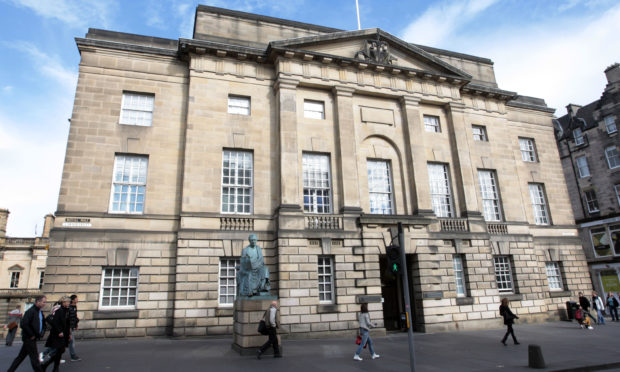 A Fife amateur football coach who was acquitted of killing a man he seriously injured outside a pub is to appeal his two-year jail sentence.
Grant Gay was cleared of the culpable homicide of Lawrence Wallace following a trial at at the High Court in Edinburgh, although he was convicted by the jury of assaulting him to his severe injury and imprisoned.
Gay broke Mr Wallace's jaw after hitting him with a single punch in the attack in Tolbooth Street, Kirkcaldy, on March 20 2015.
The High Court in Edinburgh previously heard how Gay and his wife Ashley had been at the Wheatsheaf Bar drinking cider and trying to raise cash for his football team, Kingdom Athletic, using a score sheet.
The court heard from Gay's wife Ashley who said that at one point she saw Mr Wallace, who had been in the pub at the time, make a rude hand gesture.
They left and went home but Gay said he was going back to the pub for a correct score sheet and she told him she thought she had seen Mr Wallace make the hand motion.
Gay, a coach with Kingdom Athletic, said he had left the flat to get the score sheet but added that if he had bumped into Mr Wallace he would probably have raised the issue with him.
He said when he returned to the Wheatsheaf Mr Wallace was there.
He said: "I just asked him to have a quick word with me. I walked out and he just came behind me. I just wanted to clear it up.
"I wasn't wanting to cause any trouble. I was just wanting a quiet word with him."
The subsequent confrontation outside the bar was captured on CCTV footage. Gay told jurors Mr Wallace was coming towards him and he was afraid and punched him.
He said: "I was frightened for my life. I was trying to protect myself."
He said that after the punch he noticed Mr Wallace's eyes were open and he was breathing but was aware of people coming out and panicked.
Ambulance personnel arrived and found the assault victim, who suffered a fractured jaw, with injuries to his chin and the back of his head. He was found to have suffered a cardiac arrest.
The court also heard that Mr Wallace was found to have significant health issues, including heart disease which could have resulted in him collapsing and dying.
Appeal court judges at the High Court are expected to consider Gay's appeal against his sentence next week.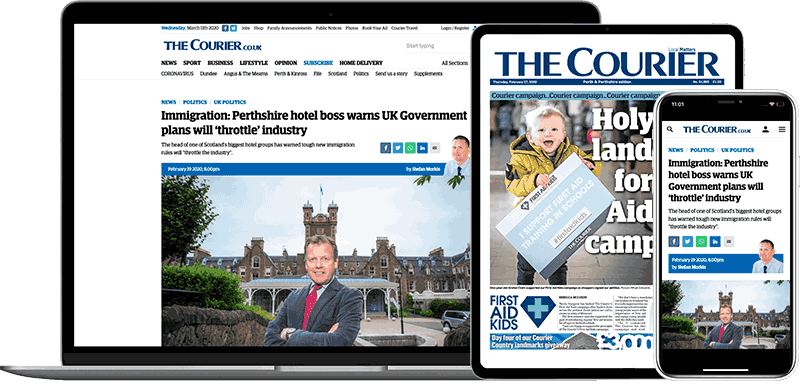 Help support quality local journalism … become a digital subscriber to The Courier
For as little as £5.99 a month you can access all of our content, including Premium articles.
Subscribe