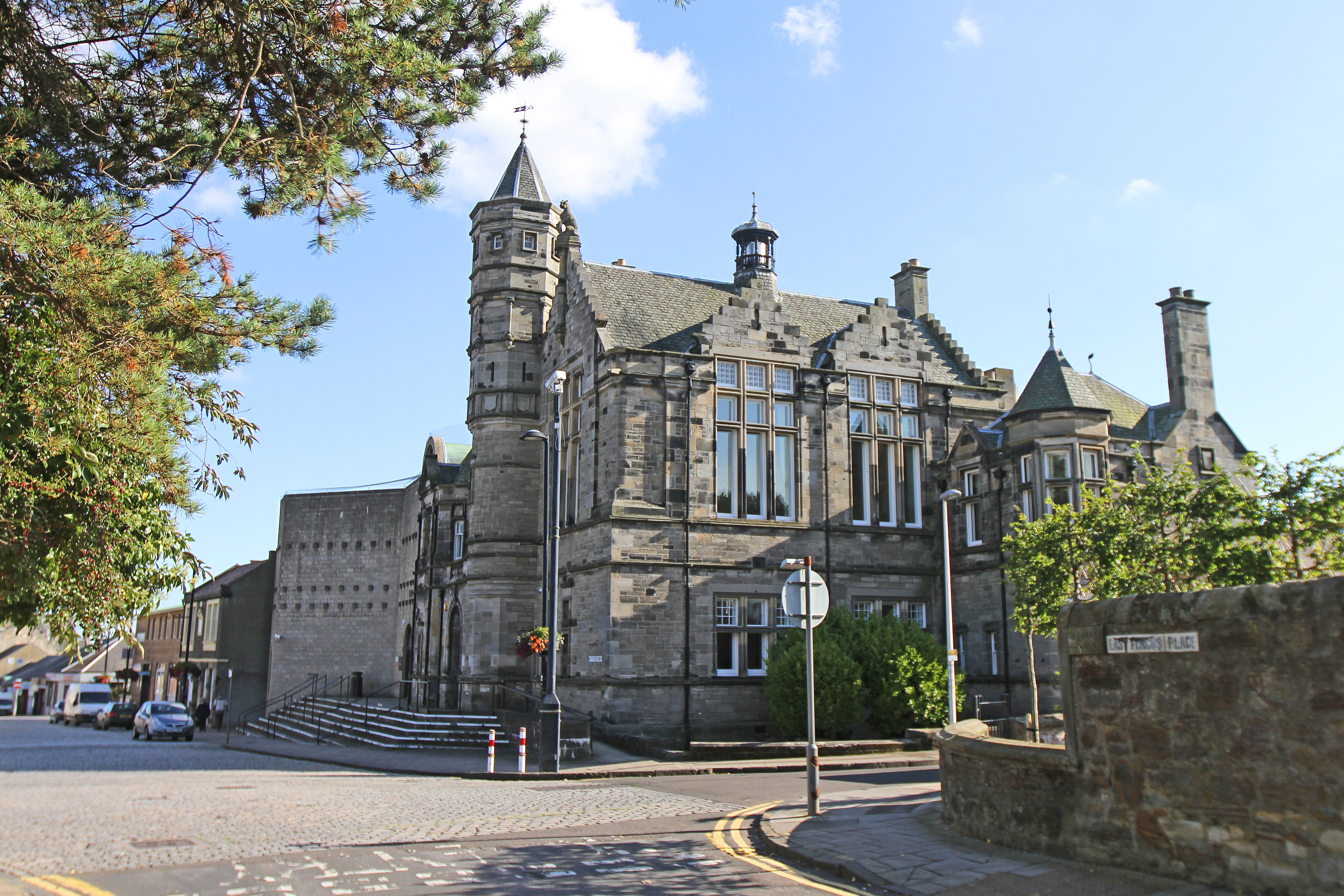 Kirkcaldy Police Station could soon house the the town's sheriff court amid concerns about the adequacy of the current buildingt, The Courier has learned.
Calls for a new, state-of-the-art justice centre serving east Fife have increased as it emerged solicitors and sheriffs have expressed disquiet about the current situation in Kirkcaldy, with many feeling the existing court is no longer fit for purpose.
Kirkcaldy's Sheriff Court is said to be under severe strain, with the number of jury trials increasing in the past five years and adjournments due to lack of court time also rising.
There has also been criticism of the building's layout following claims witnesses and criminals have been allowed to pass each other on stairwells.
With little cash available to develop a bespoke justice centre similar to the £23 million facility planned for Inverness, the Scottish Courts and Tribunals Service (SCTS) has confirmed moving some officers out of Kirkcaldy's central police station to accommodate jury trials is one option being examined.
A spokesman for the SCTS said there is "widespread support" for a justice centre in Kirkcaldy where a "need of improvement" was acknowledged.
They said: "In recognising that this is some way off and would require considerable funding, we continue to look at all potential options that may inform our plans to improve the quality of our services in the short term.
"The possibility of creating court facilities in Kirkcaldy police station is one of these options."
However, the spokesman stressed that the closure of Cupar Sheriff Court three years ago had not had a knock-on effect on Kirkcaldy.
"Following the closure of Cupar all business was transferred to Dundee, with no impact on Kirkcaldy," the spokesman added.
In 2012 a consultation document from the Scottish Courts and Tribunals Service that led to the closure of local courts across Scotland highlighted the need for change in Kirkcaldy, confirming the town would be a "more appropriate location for a sheriff and jury centre serving east Fife".
However, the report went on to say this was not immediately feasible as the accommodation available was "not of the standard we would wish".
Claire Baker, Mid Scotland and Fife MSP and Scottish Labour justice spokesperson, said the case for a justice centre in Kirkcaldy grows stronger every year.
She said: "The current building is no longer fit for purpose.
"As our justice system adapts to modern times, Kirkcaldy is still left with a building dealing with lack of space, poor equipment and the potential for witnesses and accused to pass each other in stairwells.
"It is clear for everyone to see that a new justice centre is the answer for the area. Instead we have short term patchwork solutions that fail to fully address the problems faced locally.
"Plans to move jury trials to Kirkcaldy Police Station are just the latest attempt to paper over the cracks, potentially impacting not just on our court system but also local policing."
Chief Inspector Adrian Annandale, local area commander for Kirkcaldy, admitted  sharing facilities was being considered but stressed it would have "no impact on the level of local policing in the town".
He said: "Police Scotland is currently assessing its estate to ensure buildings support modern operational policing and are fit for purpose.
"By making the best use of property we retain, we will be more efficient and will make better use of public funds."
Trials in which evidence was led in Kirkcaldy rose from 31 in 2011/12 to 41 in 2016-17, with the figure for this year to date standing at 27.