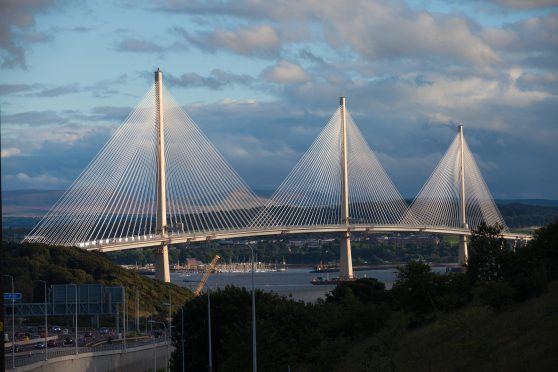 The Queensferry Crossing has been named project of the decade by the Ground Engineering awards.
To celebrate the 10th anniversary of the awards, one major project award winner was selected from each year.
The industry and public then voted for their favourite and the £1.35 billion Scottish Government flagship project, the 2015 winner, came out on top.
GE editor Claire Smith said the team had been overwhelmed by the response to the voting, which was also thrown open to the public so the industry could use it as a chance to talk about the social benefits ground engineering delivers.
"There is a clear strength of passion within the industry for these schemes and the public response demonstrates the impact these projects have had on local people," she said.
The bridge beat many well known engineering feats to the top spot.
These include the 2010 winner, London skyscraper The Pinnacle, and the 2013 victor, the UK's first urban cable car, the Emirates Air Line in London.
Ms Smith added: "All the shortlisted projects are already winners but the voting has declared the Queensferry Crossing as the ultimate winner from the last 10 years."
Economy Secretary Keith Brown said: "This award is recognition for the dedication and professionalism of the men and women who worked on this project.
"The success of this project was quite literally built on the foundations of the initial land and marine investigations.
"These paved the way for the marine foundations for the bridge which were a highly complex and critical aspect of the whole construction process.
"The south and north tower foundations in particular were record breaking and a truly world class feat of civil engineering in challenging conditions deep underneath the waters of the Forth."
Meanwhile, it has also just been named as a finalist in Construction News' project of the year, in the over £30 million category.
This sees eight of the biggest, most high profile schemes battle to be named the industry's exemplar project.
It's up against New Scotland Yard, the Mersey Gateway Bridge and ThamesLink rail programme.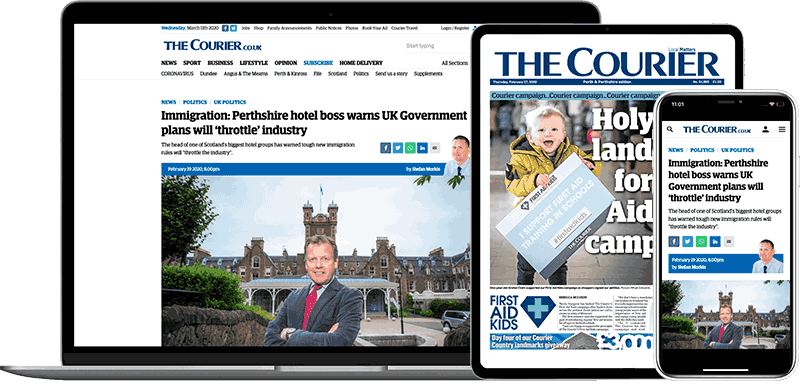 Help support quality local journalism … become a digital subscriber to The Courier
For as little as £5.99 a month you can access all of our content, including Premium articles.
Subscribe