An inspirational Fife boy high-fived Prince Harry after picking up a prestigious national award.
Four-year-old McKenzie Brackley from Leven was rewarded for his bravery during serious illness when he was presented with a 2018 WellChild Award at a glittering ceremony in London on Tuesday night.
He was unfazed as he met the Duke and Duchess of Sussex, better known as Prince Harry and Meghan Markle, and even managed a laugh and a joke with the Duke.
The couple bonded with the camera-shy youngster, telling him they did not like cameras either, and the Prince managed to put him at his ease by pulling funny faces.
Other celebrities at the star -studded event included Gaby Roslin, Matt Allwright and Katie Piper.
McKenzie, who was nominated by his mum Amy, became very ill at the age of two when a virus caused acute flaccid paralysis.
He was picked from hundreds of nominations from across the country to win the Inspirational Child category, which honours children coping with serious illnesses or complex conditions.
The Fife youngster spent three months in intensive care, unable to move or breathe for himself.
Once out of danger, he battled through the intensive therapy needed to learn to swallow, speak and walk again.
He still has some residual paralysis and weakness and struggles to keep his weight up.
Despite his struggles McKenzie has won the hearts of everyone he has met in hospital, including the health professionals and other children, thanks to his selfless acts of kindness.
He explained to one frightened little girl that x-rays are just pictures of your insides so you feel nothing, and held hands and gave his favourite teddies to others while they were having blood tests.
He even helped the cleaners with their work.
Mum Amy, said: "I truly believe my cheeky little monkey deserves this WellChild Award for the way he has come out the other end still smiling.
"He's my little inspiration and I am the proudest mum in the world."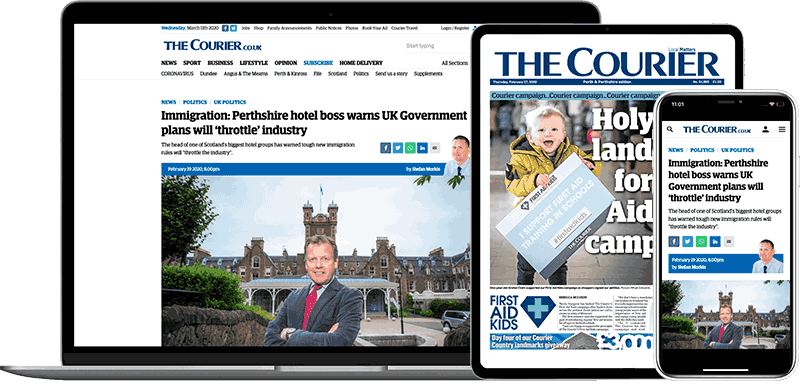 Help support quality local journalism … become a digital subscriber to The Courier
For as little as £5.99 a month you can access all of our content, including Premium articles.
Subscribe