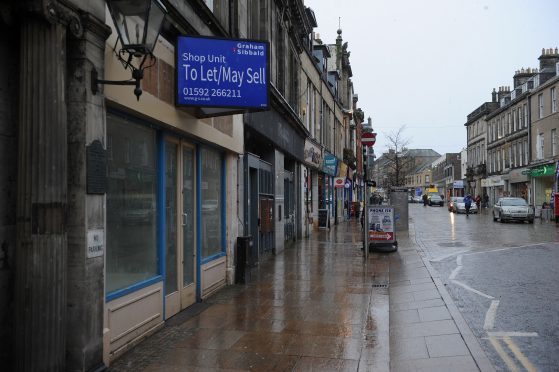 Maybe it wasn't a coincidence that Marks and Spencer confirmed the closure of its flagship Kirkcaldy High Street store in the same week that the world's first rehab centre for self confessed Amazon addicts opened up.
But it doesn't make the news any easier to stomach.
Since it opened its doors in the former town hall in 1938, M&S has been a staple on the town's High Street so the announcement it will shut early next year has been greeted with disbelief and disappointment.
We've been told staff will be transferred elsewhere, but that doesn't answer the questions of those who will find it impossible to move to the new Glenrothes store, or what will happen to Kirkcaldy's loyal customers.
Market forces are unlikely to lead to a sudden U-turn by the company. And despite efforts to reverse the trend, one wonders if it is time for our High Streets to just accept defeat.
Major chains are feeling the brunt of austerity. I can only hazard a guess at how independents and smaller retailers are bearing up and sadly decline often triggers a domino effect – when one goes, others follow.
It's not hard to pinpoint the shops in town centres like Kirkcaldy which are already looking vulnerable and can ill afford to lose any more footfall.
Out-of-town retail parks still work, for now, because it's a day out – park the car, peruse the shops, have a bite to eat and enjoy some other forms of entertainment while you're there.
But the growth of e-commerce marches on and one can only wonder how long it is before it swallows up the out of towners too.
People shop online for a whole host of reasons, not least convenience and speed, and as big name traders plough more resources into their online platforms it's little wonder they are disappearing from the High Street.
As sad as it is, banks, travel agencies, post offices, music shops and even fashion retailers will now never be able to compete with the services you can have at the click of a button.
I'm very much of the generation where High Streets were bustling places all week long, and a trip down to Kirkcaldy was a day out.
However, I'm very much a part of the same generation that has seen the internet take off and I can't imagine any of us willingly parting with our mobile phones, iPads and Amazon accounts now.