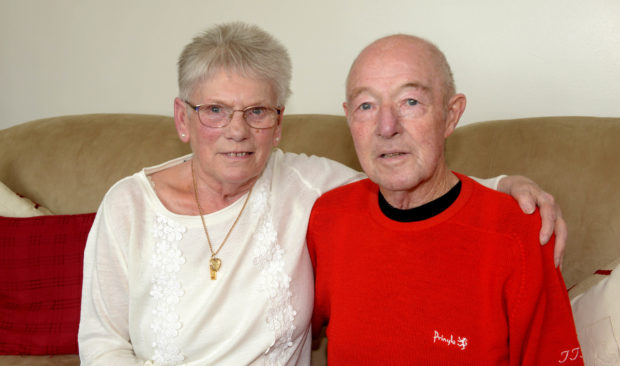 A former fire service officer suffering from pancreatic cancer is spending all too precious time trying to help others.
Kennoway man Tom Reid wants to give something back to the Victoria Hospice, where he recently received treatment.
Despite suffering from pancreatic cancer for more than a year now, he hopes to raise funds to improve the windows and doors onto the Kirkcaldy hospice's newly revamped gardens.
The £40,000 garden facelift, financed by NHS Fife's endowment fund, means the entire area area is now accessible for wheelchair users.
Transformed with the heavy involvement of patients, carers and staff, the garden was only opened earlier this summer.
However, during his time as a patient there, Mr Reid noticed the wood and metal work on the door and window frames also needed some tender loving care.
He noticed the frames were stiff, making opening and closing them a bit of a struggle.
Now the former firefighter, who has come to the aid of many people in the past, is putting his own desperately sad situation selflessly to one side to help again.
But the father of two, grandfather of four and great-grandfather of seven, knows time is off the essence.
"The doors are basically needing a bit of maintenance and are sticking, and I hoped someone would help, because the garden is absolutely beautiful," he said.
Mr Reid, who has been married for 54 years to devoted wife Myra, is putting a donation in himself and hoped others would follow suit, or that Fifers with the skills needed can provide help in kind.
"I have so much respect for the doctors and nurses and people who work in the hospice," the brave pensioner said.
"I am sure people are greatly impressed by the work which has been done.
"But the frames have been damaged and badly needed maintained."
Mr Reid, who started out married life in Leven before moving to Kennoway 28 years ago with his wife, is unsure how to fundraise or ask for help.
He added: "Because of my health, this is very urgent for me, and I really want to get this done in the next four weeks.
"It is just something I feel I would like to do."
If anyone can help Mr Reid, they can contact him via leclark@thecourier.co.uk.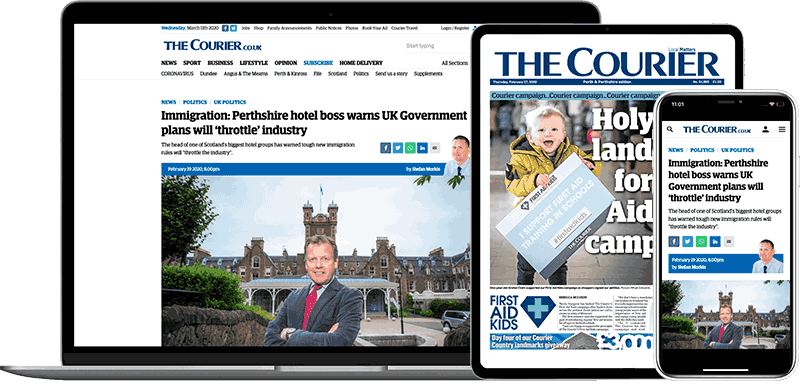 Help support quality local journalism … become a digital subscriber to The Courier
For as little as £5.99 a month you can access all of our content, including Premium articles.
Subscribe