Locals have been warned of three weeks of flight activity in the skies above Fife.
A busy day for aircraft in the kingdom drew the attention of residents on Sunday, with Chinook helicopters spotted in action.
And the reason for the activity in the skies is a military training operation taking place in and around the Leuchars area.
Locals were told to prepare for a "substantial increase" in flight activity as part of the three-week exercise, which started on Sunday and will run until Friday, September 20.
The operation has started with five days of flying taking place between 9am and midnight.
There will be four days where 24-hour flight operations will take place with both fixed-wing and rotary aircraft being used across the three weeks.
The operation is centred around the British Army's Leuchars base and involves night-time flying.
A Leuchars Station spokeswoman said: "A three week military exercise will take place in the Fife area from 1st to 20th September 2019.
"During this period there will be a substantial increase in low level and night time flying in the Fife area, particularly in the vicinity of Leuchars, from both fixed-wing and rotary aircraft.
"The rolling programme will commence with five days of flying from 0900 to 2359 hrs, followed by four days where 24-hour flight operations have been authorised.
"This routine exercise provides vital training opportunities for all those involved."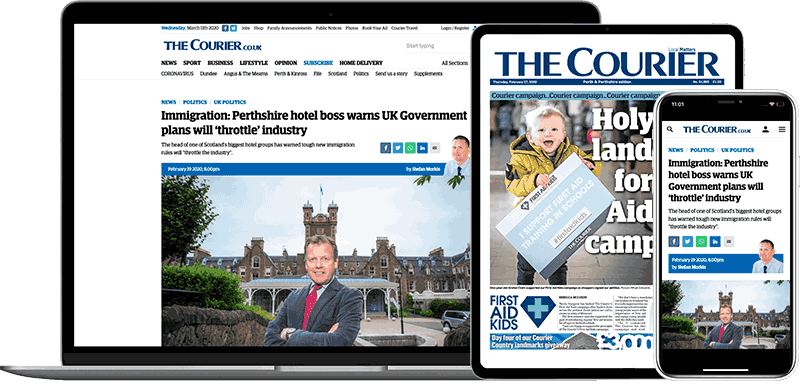 Help support quality local journalism … become a digital subscriber to The Courier
For as little as £5.99 a month you can access all of our content, including Premium articles.
Subscribe