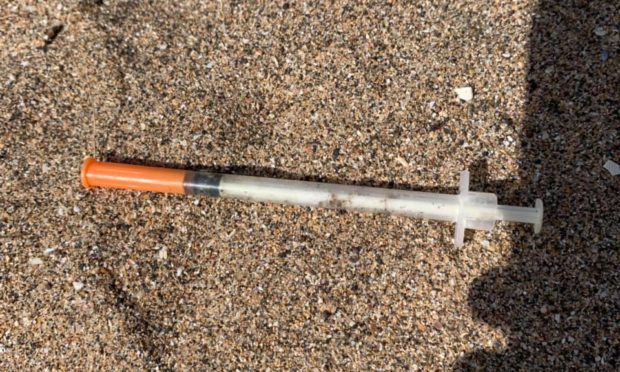 A horrified mother has described how her two-year-old daughter picked up a hypodermic needle on the beach at Elie.
It is not known if the needle was discarded on Shell beach or washed up from the sea but the mum is now warning other parents and pet owners to be vigilant when enjoying the coastline.
The woman, who did not want to be named, said she "just panicked" and grabbed the syringe out of the toddler's hand when it was found last week.
"I was just so thankful it had the cover on because she was rubbing her hand across the sand before picking it up," she said.
"I just wanted to warn other users of the beach to pay attention especially if they had kids or dogs.
"Even if it had been washed up there could possibly be more so it was just to make people aware."
Crimes relating to drug dealing rocketed in north east Fife between 2018 and 2019.
Prosecutions for supply, production and cultivation of drugs increased from three to 20.
According to the figures, there were 17 more victims of drug crime to the end of the last financial year compared to the year before.
Linda Holt, Conservative councillor for East Neuk and Landward,  pointed out the needle may have been used for legally prescribed medicine but said she understands the anxiety among local communities about illegal drug use.
"Not every discarded needle comes from a drug addict," she said.
"People inject prescribed medicines as well as non-prescription ones such as steroids for bodybuilding and melanin for tanning.
"Equally, sharps carelessly thrown off ships far away could wash up on our beaches with all the other plastic debris.
"Since I was elected in 2017, residents and community councils have repeatedly raised illegal drug activity in the East Neuk as an issue, whether in terms of anti-social behaviour, crime, discarded needles or community concern that addicts in the neuk are not receiving the help and support they need.
"A cluster of drug deaths here, which are usually seen in areas of multiple deprivation, also created anxiety about the problem."
Ms Holt and local community councillor Susan Gay are behind plans to set up a support group in Anstruther for people struggling with addiction and mental health issues.
They are bidding for £5,000 from Fife Council for the Our Space project.
Ms Gay said: "Struggling with drug addiction is tough in the East Neuk because we have fewer services than urban centres like Glenrothes or Kirkcaldy.
"Public transport is sparse and expensive so accessing services in towns outwith the neuk is difficult.
"Our Space will offer a friendly safe space to anyone with addiction or mental health problems, and help with referral to other services.
"We're working closely with Fife Drug and Alcohol Partnership, Energi and other agencies. They do sterling work but sometimes people who need help find it difficult to know where to turn."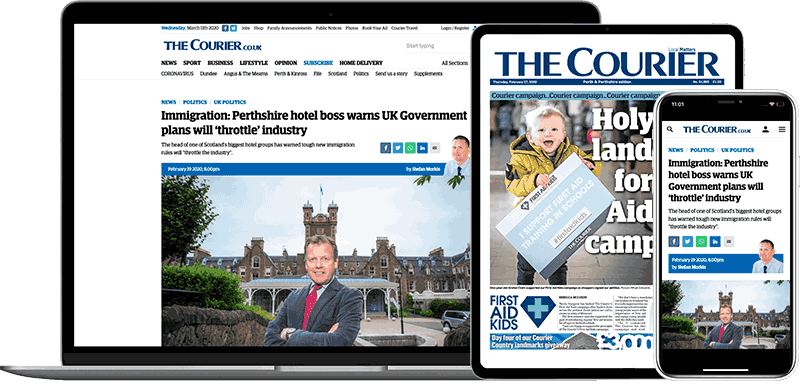 Help support quality local journalism … become a digital subscriber to The Courier
For as little as £5.99 a month you can access all of our content, including Premium articles.
Subscribe