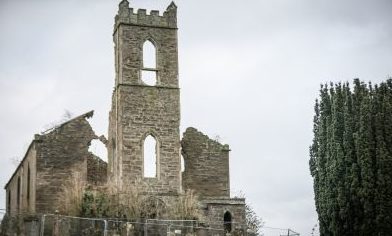 Emergency work to demolish a storm-damaged church tower was cancelled at the eleventh hour after a dispute with a local landowner.
Engineers were due to start tearing down part of the Auchtergaven and Moneydie Church at Bankfoot on Monday, after it was left in a precarious state by torrential downpours last week.
The work was planned by Perth and Kinross Council and the owners of the ruin, the Church of Scotland. A "high reach" excavator was booked to reduce the height of the tower and make the area safe.
The operation was due to finish on Christmas Eve, so that fences could be removed and public access restored to the historic graveyard.
However, Glasgow-based demolition specialist JCJ Group was forced to cancel the job after landowner Irene Hamilton blocked access to neighbouring Highfield Place.
She claims her pavement was left damaged by a heavy goods vehicle when workers arrived to inspect the church on Thursday.
Mrs Hamilton said she would only allow access to the street if the pavement was properly repaired, with double yellow lines re-instated.
In a text message seen by The Courier, the JCJ Group responded it was unable agree to Mrs Hamilton's terms and conditions.
The company assured Mrs Hamilton that any damage would be "made good" at no cost to her but stressed it was only contracted to carry out emergency work on the church.
Mrs Hamilton said: "I have video evidence of this eight-wheeler mounting the kerb. Now the pavement is all cracked and water coming off the land, which went into the gutter, is now flowing down the pavement.
"If that freezes over, that will be a real danger. I have the responsibility as the owner of this land that neighbours and residents use on a daily basis.
"I am accountable to them to ensure their safe passage where possible."
Both Perth and Kinross Council and the Church of Scotland confirmed the planned work had been scrapped.
A spokeswoman for the Kirk said: "The demolition has been delayed but the Church of Scotland is working closely with the council to ensure what remains of the tower is demolished as soon as it can be practicably achieved.
"In the meantime, the area surrounding the ruined building will remain off limits to ensure the safety of residents."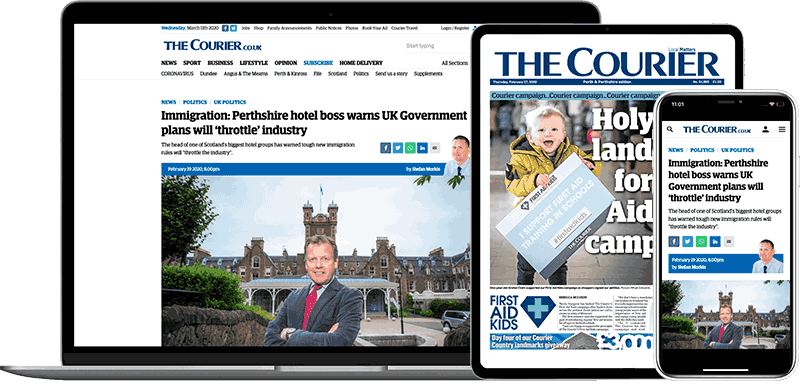 Help support quality local journalism … become a digital subscriber to The Courier
For as little as £5.99 a month you can access all of our content, including Premium articles.
Subscribe