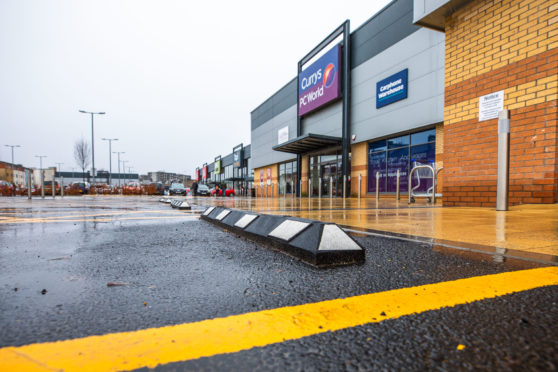 A Crieff pensioner has become the latest to slam "horrendous" conditions at a Tayside retail park after suffering what she claims could have been a fatal fall.
Kathleen Geraghty, 73, fell outside Dunelm Mill in St Catherine's Retail Park in Perth, sustaining serious injuries.
Numerous people claim they have also suffered injuries due to the raised markers separating the car park from pavements.
She fractured her wrist in the fall, as well as suffering severe bruising on her knee and cuts and bruises on her face.
She said: "I was walking and the next thing I knew, I was on the ground.
"The Dunelm people came out and helped me, and they gave me first aid. It could've been fatal and that is the bottom line. It was horrendous."
Kathleen only realised the full extent of her injuries the morning after when she was in so much pain she visited hospital and the wrist break was discovered.
"I spoke to the doctor at PRI and he said I was in a state of shock.
"He said it was as I came out of the shock that I felt the pain."
Kathleen's son, Steven Blair, who lives in Australia, said: "I was unable to help or provide care for my mother and she lives alone.
"When I heard that people tripping and falling is a regular occurrence, I was seriously concerned, and would like to see action something needs to be done before the next victim."
The ridges provide a separation from the retail park's car park and the walkway outside the shops, which is at the same level. However, their colour has been branded a danger since they were installed.
Kathleen said: "I think the ledges should be in a colour that really highlights them more, or they need to be bigger.
"There must be something seriously wrong when there are that many people falling over them."
Kathleen went on to express her gratitude to the staff at Dunelm Mill and members of the public who came to her aid.
She said: "Dunelm were fantastic and I went in to thank them a week later.
"They had cleaned up my face and used anti-bacterial wipes. They were so kind."
The Courier approached property development company Montagu Evans, which deals with the retail park's car park, multiple times with questions on the issue but the firm has refused to comment.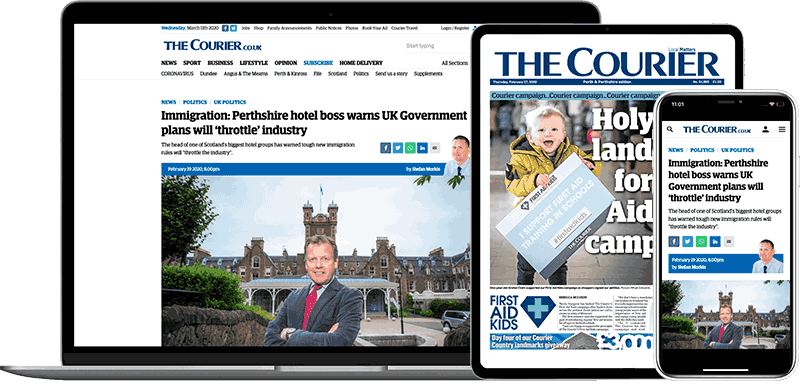 Help support quality local journalism … become a digital subscriber to The Courier
For as little as £5.99 a month you can access all of our content, including Premium articles.
Subscribe