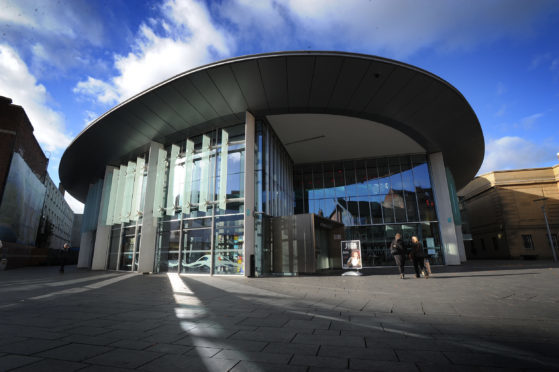 More than 100 people have been made redundant at Perth-based Horsecross Arts as the sector continues to feel the brunt of the coronavirus pandemic.
The body behind Perth Concert Hall and Perth Theatre has announced 105 job losses following months of tense negotiations with staff members.
Horsecross Arts had originally warned 120 jobs were on the line but bosses at the organisation were able to save 15 roles following a £750,000 grant from Creative Scotland.
Redundancy talks at Horsecross Arts with 120 jobs in the balance at group that runs Perth Concert Hall
Nick Williams, chief executive of the organisation, said: "We concluded the process (on Wednesday) and can now release the total number of redundancies across Horsecross Arts and Horsecross Trading.
"It is worth highlighting that this is actually 15 roles fewer than the original proposal as we received Creative Scotland funding to support several roles and through the consultation process we found further ways of working which helped preserve jobs."
The roles lost at the organisation comprise of 12 full-time positions, 24 part-time posts and 69 zero contract employees.
Union bosses had previously argued that more jobs could have been saved at the organisation if the furlough scheme had been continued -a belief echoed by SNP MP Pete Wishart.
Crisis-hit Tayside theatres given £1.6m to help save jobs and keep the industry alive
UK Chancellor Rishi Sunak announced a new package of support last month which requires employees to work at least a third of their hours.
Mr Wishart said: "Many of these redundancies could have been entirely avoided if the UK Government had agreed to extend the furlough scheme, but instead we got a new scheme which is of little use to organisations who have had to close the doors completely.
"Other countries have managed to find other ways to support sectors such as arts and culture, who are going to be the last to return to some form of normality.
"I just cannot understand why the UK Government could not have done the same."
The former Runrig keyboardist took part in an online creative course for the organisation last weekend, teaching people his band's Loch Lomond hit over Zoom.
Mr Wishart said: "It is really disappointing to hear that Horsecross Arts are having to go ahead with these redundancies, although I fully understand the financial pressures that the organisation is facing right now.
"It is worth pointing out that this figure is less than first predicted, however I realise that this will be little comfort for those who find themselves looking for work elsewhere."