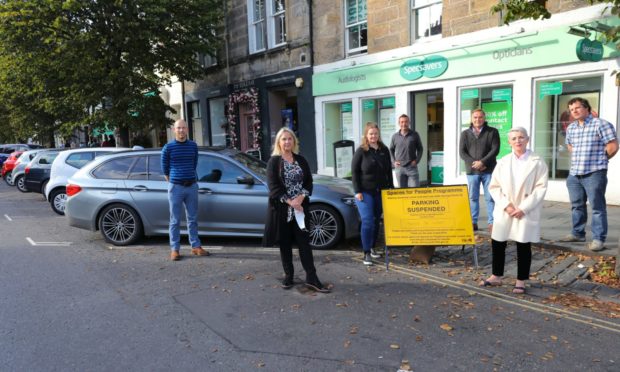 Fife Council has bowed to pressure and agreed to remove a number of controversial parking restrictions in St Andrews town centre.
Businesses had warned of devastation as 69 parking spaces were stripped from several streets on Monday to create more pedestrian space and aid physical distancing.
Almost 60 traders signed an open letter to the local authority warning the measures would have a serious detrimental impact at a time when many are already on their knees due to the Covid-19 pandemic.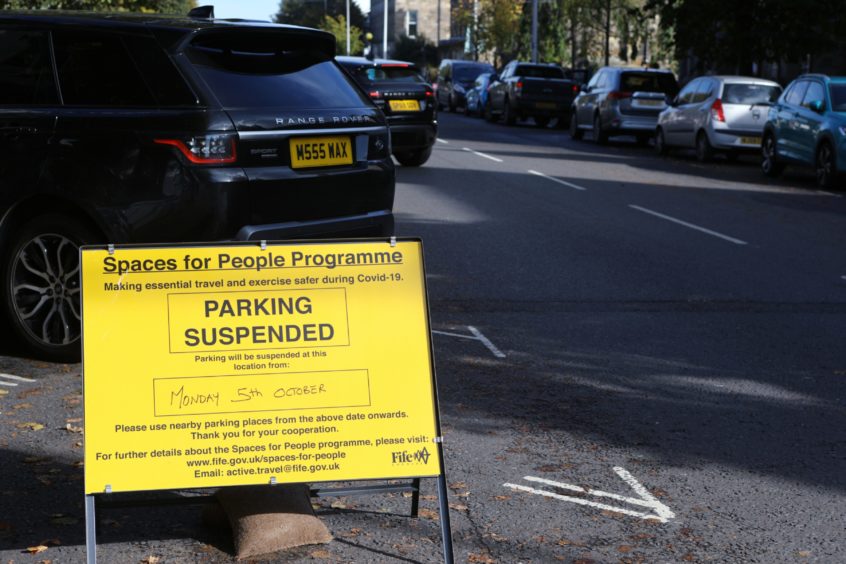 More than 1,000 people signed a petition calling for a u-turn.
Business leaders said they were delighted the council had listened to their pleas.
Following a meeting with traders on Thursday, the council's transportation and economy spokesman, Labour councillor Altany Craik, said it was clear the measures were not going to work and that action must be taken.
Barriers erected on parking areas along Market Street will be removed from this weekend, while interventions on South Street, Church Street and North Street will be changed.
The measures were taken after the council was awarded £2.4 million from the Scottish Government's Spaces for People fund, designed to make walking and cycling safer during the coronavirus crisis.
In St Andrews it meant using parking spaces as an extended pavement to allow pedestrians to pass each other at a distance but traders warned it would deter visitors and hit them in the pocket.
The town's BIDs manager Jane Kennedy said may businesses had reported a significant reduction in takings since Monday as people with cars avoided the town.
"It's 68% for some businesses so it's clearly having an impact already," she said.
"Hopefully they will be removed today or tomorrow.
"Everyone in the business community is ecstatic. Everyone who has supported the campaign has been amazing.
"We now have to concentrate on economic recovery."
Some of the barriers placed along Market Street and Bell Street were discovered strewn about the roads on Friday morning and Jane said it had caused havoc.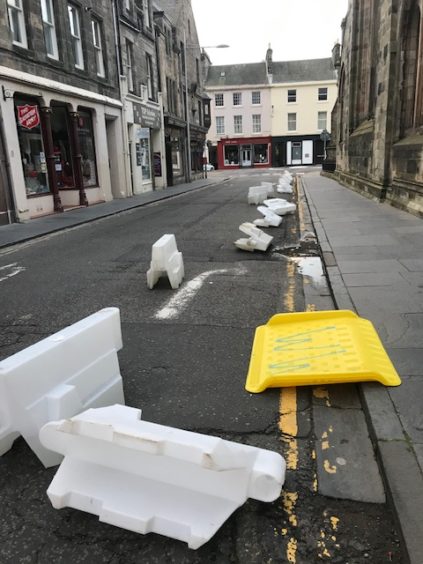 "We don't know what's happened during the night but we could see it being a regular thing if they're not removed," she said.
Debra Wallace, manager of Rogerson's shoe shop on Market Street, said the barriers had added to congestion, with some using the extra pedestrian space to park delivery vans and traffic unable to pass parked bin lorries and buses due to the narrowing of the road.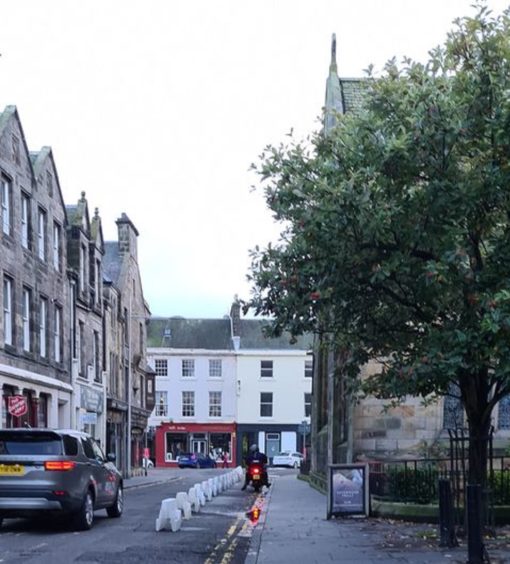 She is pleased changes have now been agreed.
"There was a lot of confusion about it and some cyclists were using the area between the pavement and the bollards as a cycle lane so it was very dangerous," she said.
"I am glad that Fife Council were willing to meet with us, and also willing to recognise that the restrictions they had implemented weren't suitable for our town.
"I really hope they come up with a suitable change for Church St and Bell St that works well for all the parties involved."
Mr Craik said the interventions had been a compromise between the views of business people and others who felt there was a need for action to promote distancing, particularly following the return of schools and the university.
"It's going to be a problem because people who wanted Spaces for People will not be happy but we can't have businesses going bust and people losing their jobs," he said.
"That's not the impact we were looking for."
Other ways of spending the money in a way that protects public health across north east Fife will now be considered.
"There's a concern about the way it's working in Crail as well so the area committee will get a report on October 28 about Spaces for People in north east Fife," said Mr Craik.
"Trying to do these things with emergency powers when we're in a lockdown is difficult.
"This hasn't worked very well and we'll have to do it better next time."