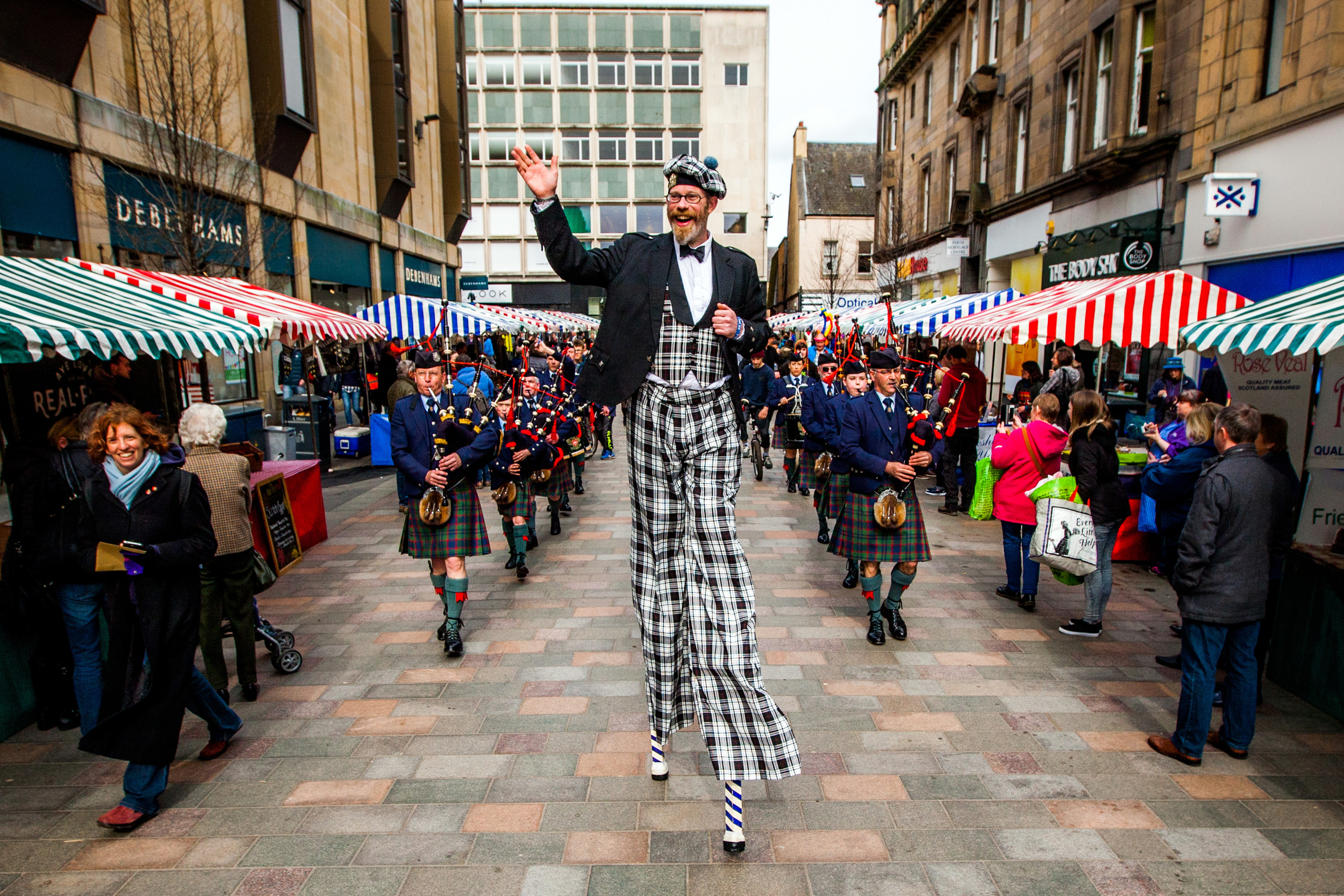 Council boss Ian Miller is working on Perth's bid to become the UK's third city of culture in 2021.
He plans to have a big launch in the autumn and reckons the Fair City – which will compete against Paisley – stands a pretty good chance.
In the meantime, he has been forced to defend his administration's record amid accusations that not enough has been done to protect city centre shops in the wake of McEwens' collapse.
Mr Miller points out that the council hasn't been resting on its laurels since securing city status in 2012.
The local authority is currently ploughing more than £100 million into developments in and around the city centre, including the long-awaited refurbishment of Perth Theatre and a cultural quarter in Mill Street. The projects are part of a recently adopted Perth City Plan, which was produced by the city development board with the aim of making Perth "one of Europe's great small cities".
However, many shopkeepers have argued the council should be focussing its efforts on safeguarding existing shops.
At recent seminars, businesses have called for an overhaul of parking and the scrapping of pedestrianized zones.
Mr Miller is not convinced re-introducing cars into St John Street would help.
"I have to say, I don't see any circumstances where we could actually look at re-opening these streets to vehicles," he said. "And I say that as someone who actually fought against pedestrianization when it was first proposed.
"To actually take it back to the way it was before, I don't think it would work."
Mr Miller was forced to defend his administration's record at a recent council meeting, when the local authority was challenged to produce an action plan to protect city centre shops.
He told The Courier that the health of Perth is much rosier than some would suggest.
"Clearly, we want to do everything we can to assist and make the trading environment as conducive as it can possibly be," he said. "I think if you look at the statistics on shop occupancy, Perth is faring much better than any other city in Scotland.
"That is to the great credit, not just to the council, but to the businesses. And it's by working together that we can actually achieve things."
Referring to the political spat which erupted in the wake of McEwens' collapse, he said: "There's no point being divided on this. I certainly regret some of the more outlandish comments that have been made recently regarding the health of the city centre because – okay, we've had a setback with McEwens – but you need to look at the overall position.
"The position that I see is that we are actually making huge progress and that has to be recognised."
Mr Miller said that the £10million redevelopment of the council's High Street HQ had temporarily transferred about 500 staff away from the city centre. "By the end of the year, the council building will be refurbished and reopened and that will certainly add to the vitality of the area," he said.
"That has always been our aim: To retain the headquarters in the city centre. It would have been very easy for us to move to an out-of-town site, but we have invested in refurbishing that building to keep the staff and potential customers actually in the town."
He said: "There are always problems, but we need to look to the future. And we need to be optimistic about that future.
"I personally believe that Perth has a very exciting time ahead of it. We've got huge opportunities here and although we've had a big setback in the city centre, that shouldn't overshadow all the good work that's going on in the city and the good work that the city development board has taken forward as well."
He said: "I have high hopes. I know there are many things in the city plan which might look optimistic shall we say, I am actually quite heartened by the response we've had and it looks to me that there's an appetite to bring these exciting ventures into Perth and that will make it a better place for everyone."