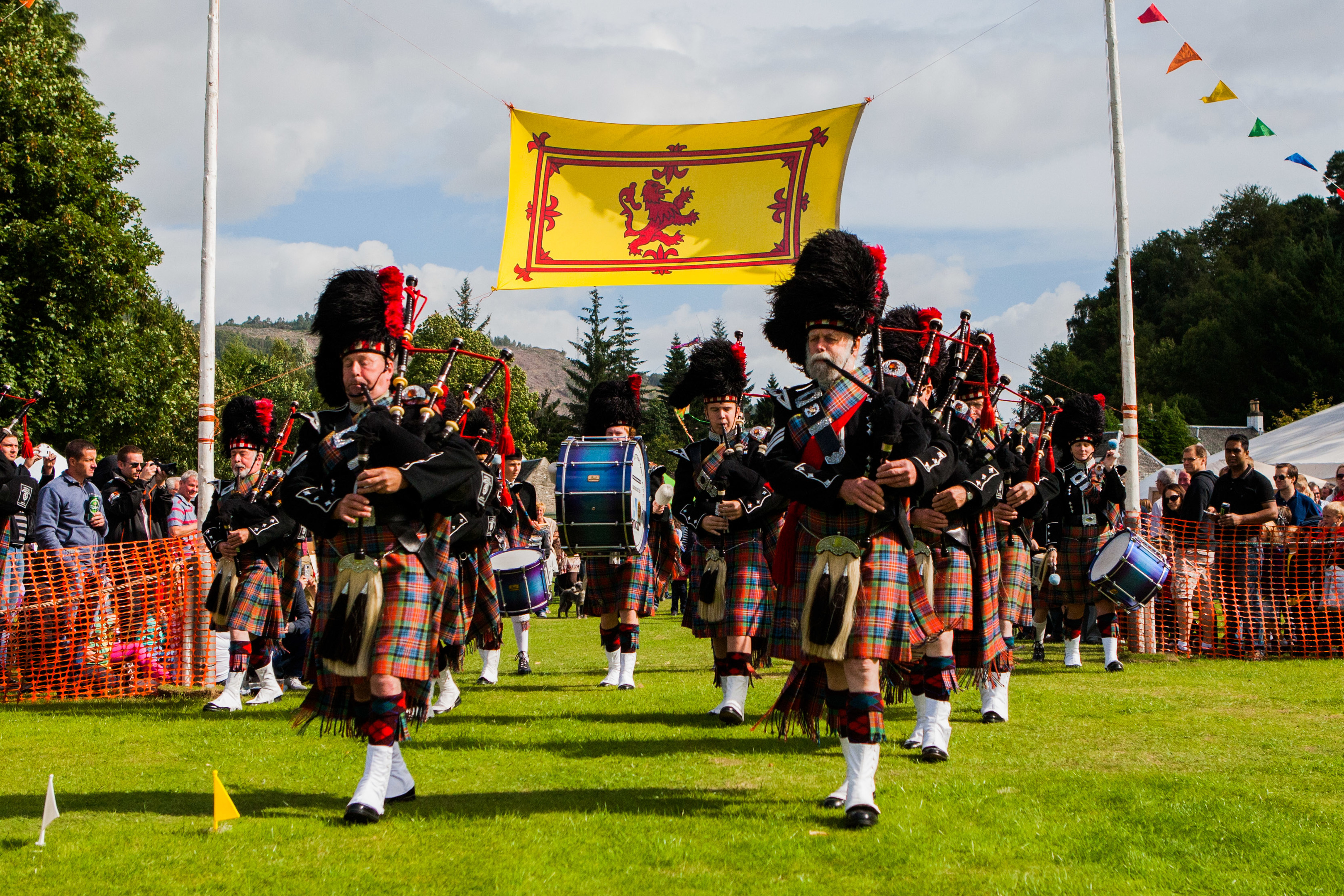 In recent years the name Lee Goodfellow has become synonymous with one of Scotland's quirkiest world championships.
The young man from Earlston in the Borders is first and foremost a top level runner but he can also lay claim to a world record and defeating TV stars such as Rory McGrath and Will Mellor in competition.
Key to his success is a new-found talent for speed eating that has seen him claim the title of World Haggis Eating Champion on three occasions.
He regained his title – and the Willie Robertson Memorial Trophy – at the Birnam Highland Gathering in 2015 after briefly surrendering the crown to local favourite Martin Bristow.
Organisers hope he will be back to test himself against the 1lb pudding once again when the 133rd gathering takes place in Birnam on Saturday.
Entry to the competition is free and anyone over the age of 18 can compete, though a cast iron stomach is recommended.
The haggis eating is just one aspect of what is a hugely popular Highland Games.
There will also be a host of track events for all ages, with running and cycling the main attractions, together with piping and Highland dancing, musical entertainment, stalls and food trucks.
Amidst all that, there may also be a star name or too as the Birnam Games Committee's Dennys Campbell reveals.
"The Rio Olympic Games resulted in a great haul of medals for Team GB, which included 50 Scots.
"For three of those, the journey to Rio started right here in Birnam as they have also competed at the Birnam Games in recent years.
"In 2014 we welcomed Laura Muir back to the games to present one of her trophies.
"She did herself proud in the final of the 1500 meters and we hope that she will be back to attend the games once again."
Events start on the games park at 11am. The traditional pipe band procession begins at The Cross in Dunkeld, crossing the bridge towards the park at midday.
Visit www.birnamhighlandgames.com for more information.