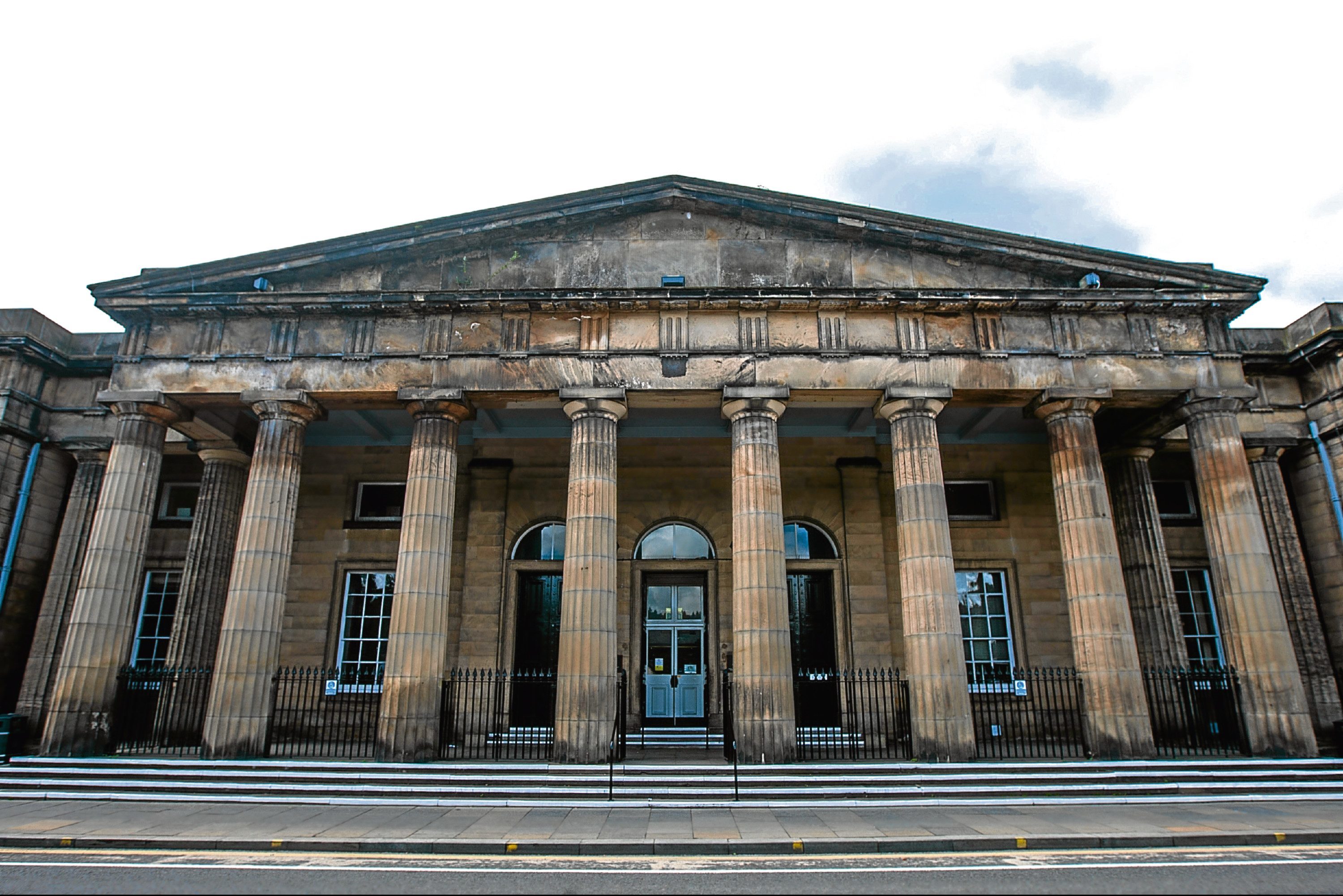 A motorist who was cleared of abducting his girlfriend and taking her on a terrifying high-speed journey through the Kinross-shire countryside has been jailed for assault.
Stephen King had denied kidnapping Jessica McMillan on January 31 this year and a jury opted to reduce the charge to one of assault following a two-day trial at Perth Sheriff Court. They also found him guilty of dangerous driving.
Sheriff Lindsay Foulis told the 28-year-old that had he been convicted of abduction, he would have been facing a "very significant" period of imprisonment but that it did not mean that he was not considering custody anyway.
He said: "What I am left with is an assault on your former partner.
"As a result of that behaviour, not surprisingly, you lost control of the car – it left the carriageway and veered towards, but not over, the central line, left the carriageway and went into the verge.
"Notwithstanding that it is a reduced charge you are now facing, this is still a serious charge.
"It is clear that your attitude is not in any shape or form modified as a result of things."
He ordered that King serve eight months behind bars and banned him from driving for two years, and until he passes the extended driving test.
Ms McMillan had earlier told the court she tried to flee Stephen King's vehicle as he drove along the Kinross to Kincardine road.
She said the 27-year-old had dragged her back to the car and taken off, crashing the gold-coloured Volvo into a ditch while ripping out her hair extensions and then driving off again.
King was stopped by an unmarked police vehicle, with officers claiming they were suspicious that a young man was at the wheel of "an old man's car".
Footage from the unmarked police car showed that once King's vehicle had been stopped, Ms McMillan ran towards police officers. Officers found her hair extensions on the floor of the vehicle.
King claimed the beauty therapist's hair extensions had fallen out naturally and she had been saving them to have them put back in. He said she had packed several when she left his house following an argument.
King was convicted of assaulting Jessica McMillan and of driving dangerously while at speed by crashing into a ditch on a journey between Kinross High Street and the A977 road on January 31 this year.