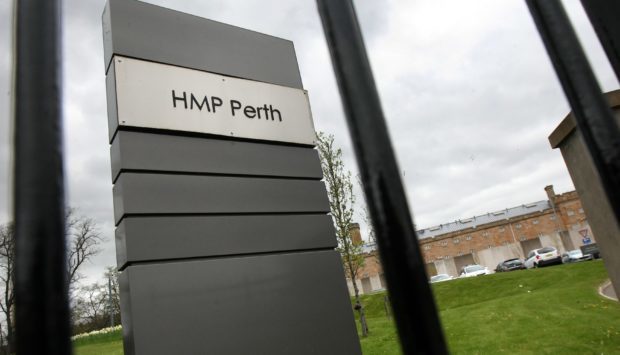 Officers from Police Scotland and staff from the the Scottish Prison Service (SPS) swooped on Perth Prison in a bid to clampdown on illegal drugs or mobile phones being brought into the jail, it has been revealed.
The joint operation, which targeted the prison's visiting area, took place on Wednesday  involving a number of police officers along with a team from the SPS's dog section.
As a result, one woman was ordered to leave the visitors area of the prison due to her being suspected of being under the influence of "unknown" substances.
A police spokesperson stated that similar future operations will be carried out at Perth Prison "without warning."
"A joint operation was carried out by Police Scotland and the Scottish Prison Service at HMP Perth on Wednesday specifically targeting visitors coming into the prison," he said.
"The objective of the operation was to disrupt and detect the flow of illicit and prohibited articles along with controlled drugs being brought into the prison by members of the public.
"One woman was ejected due to being under the influence of unknown substances."
He added: "A number of police officers were involved in this operation as were staff from the Scottish Prison Service's dog section.
"If anyone is caught bringing items into the prison which are prohibited they will be reported to the procurator fiscal.
"Further operations will be carried out in the future without warning."
And a spokesperson for the SPS commented: "SPS are committed to working with Police Scotland in prevention and detection of crime. We recognise that this partnership working is vital to ensure the safety of those within our establishments and the wider community."