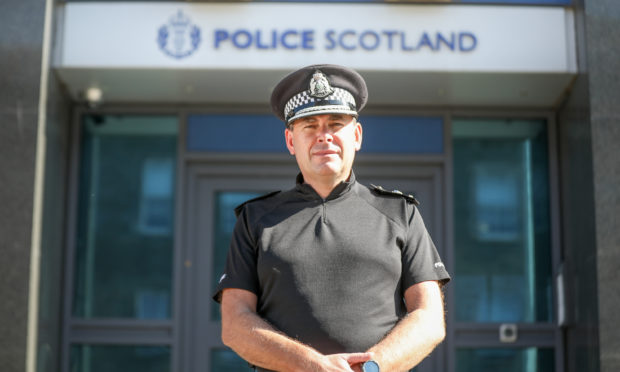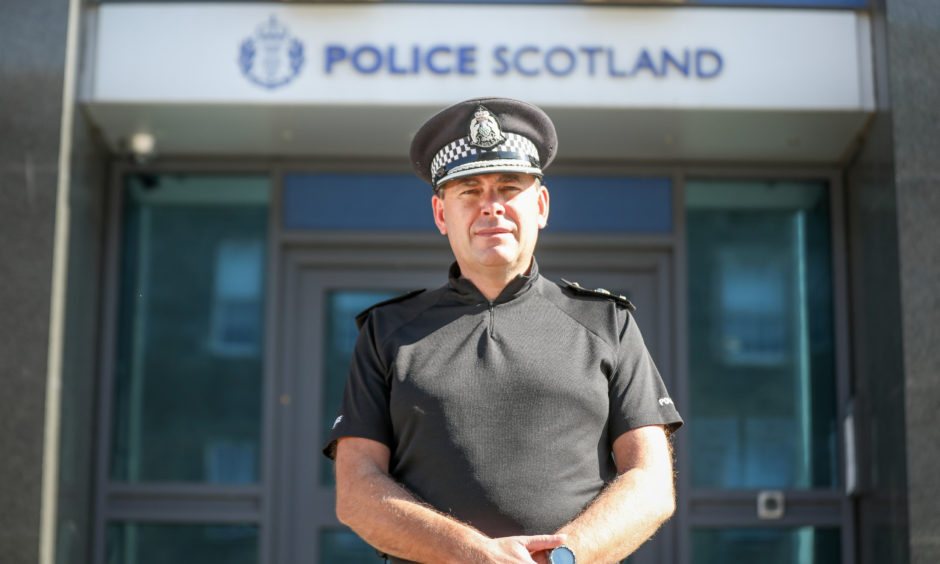 Police stations across Tayside, including the force's Angus headquarters, could close, the region's new commander has revealed.
But Chief Superintendent Andrew Todd assured communities the decision to shut buildings that are "simply not fit for purpose" will not mean officers moving out of towns.
In his first interview since taking up the post, he pledged the force's priorities across the region would continue to be driven by the communities they serve.
Mr Todd said: "The traditions of a big, monolithic police station within the centre of a town with officers working from it to the exclusion of anything else that's happening has probably had its day.
"Do I think that then means we are withdrawing from that town? Absolutely not. It's about how we deliver our service more effectively.
"That building has to deliver the benefits to the community. It is not there for its own sake. It has to deliver better outcomes for the community."
He added: "We won't be coming out of any towns and villages. We might change how it looks, we might change the building we are operating from but we will stay where we are within those."
Tayside's top police officer: 'You can't arrest your way out of drugs death problem'
Former stations in Bridge of Earn, Letham and Muirhead, as well as Kincardine, Cardenden and Rosyth in Fife, were put up for sale last month after Police Scotland carried out a review of its estate to identify buildings which were "no longer required".
Mr Todd said any future changes would only come after a full consultation with local communities and that existing buildings would be retained if they were deemed to be the best option for a town.
If a station is closed, officers would move into new premises, potentially with other local services such as councils, or fire or ambulance services.
He cited Carnoustie and Monifieth as examples of teaming up with a local authority to maintain officers within communities and share front counter provision and revealed the force had "started some engagement around Forfar," the HQ in Angus.
"It is quite a large, inefficient building and we need to find a way to be more efficient around our footprint in Forfar," said Mr Todd.
"There is no suggestion we are looking at coming out of Forfar in the slightest but we need to think about how more efficient we can be, starting with what are partnerships that might be available – people that we work with – so we can deliver better outcomes for our community together. To me, it is a great opportunity."
Local policing plans, already in force across council regions, will be complimented with approaches tailored to specific communities.
Mr Todd said: "The inspector in charge of the Forfar and Kirriemuir area will have different priorities compared to the inspector in charge of Perth or somewhere like Maryfield in Dundee."
He outlined his plans – and insisted Police Scotland was "one of the best police forces in the world" – as the group representing rank and file officers claimed the single service was unable to service the public properly because of budget constraints.
The Scottish Police Federation said: "Let's hear no more about higher police numbers and improved access to specialist officers.
"The reality is the service is underfunded and overstretched. This means the public are being failed and responses to crimes are being downgraded."
A Scottish Government spokesman said officer numbers remained "significantly above the level inherited in 2007" and that £31m of "police reform funding" had been provided for 2018-19.
He added: "This is delivering results, with police contributing to crime falling by around a third over the last decade and more Scots reporting feeling safer in their local areas."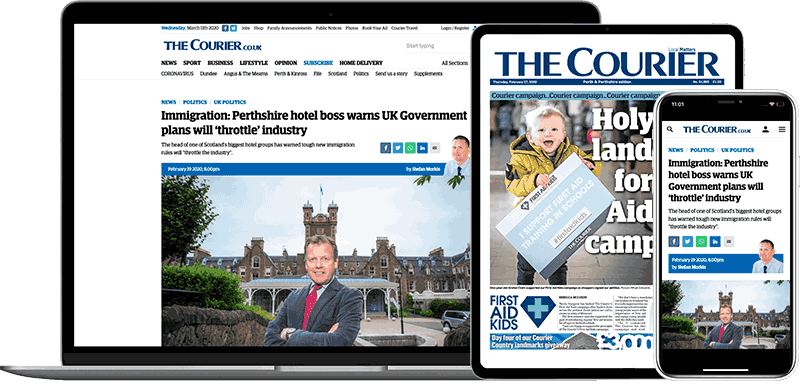 Help support quality local journalism … become a digital subscriber to The Courier
For as little as £5.99 a month you can access all of our content, including Premium articles.
Subscribe