An Aberfeldy father has told how he plunged into his blazing flat to rescue his two pet cats during a devastating fire on Friday night.
Ian 'Red' McDougall, 39, was out when he heard the first reports of the fire that would go on to gut his building only metres away from the centre of town.
He rushed back to the house to pluck Missy and Angel to safety.
He said: "When I came up the full roof was ablaze. The fire must have been burning for a while to be like that. I unlocked my door and went straight in.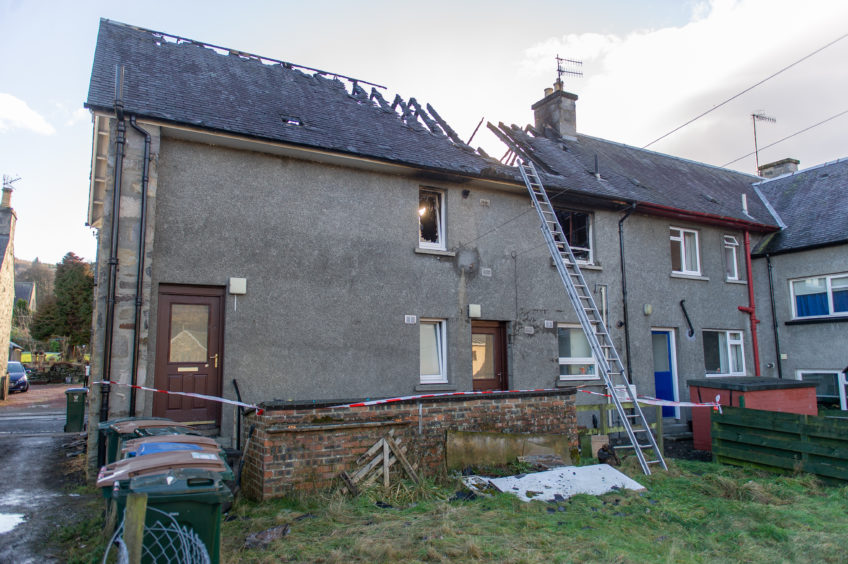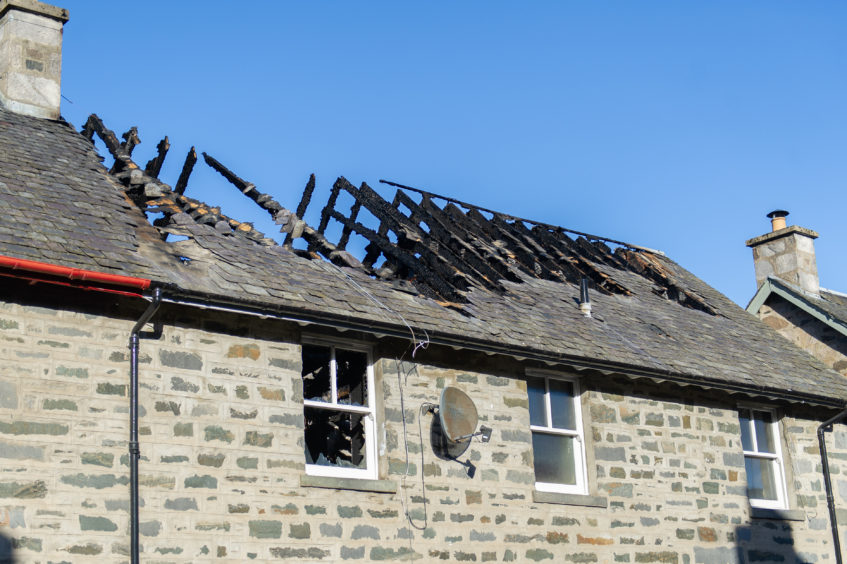 "I was thinking about my cats. Everything else could be replaced but not them. It was a bit scary. There was smoke and lots of fire."
The pub kitchen chef, whose 10-year-old daughter does not live with him, said he was due to start a new job the next day but has had to postpone this as his chef whites were destroyed in the fire.
"I'm staying with my family at the moment. I've just spoken to the council and it'll be a long time before I can go back in."
The building's contents were almost entirely destroyed in the blaze that raged for around three hours on Friday night into Saturday morning.
The fire is thought to have started in a kitchen and quickly escalated, though investigations continue.
Local people have rallied around Red and Faye Moran – who lived in the upper flat and is thought to have been woken by the fire – by donating clothes and fund raising and, in the case of local hotel Schiehallion, providing a place to stay.
Local people remain angry a shortage of retained firefighters in the town meant the local engine, stationed less than 5 minutes' walk away, could not be used. This led to a delay of just under half an hour as crews rushed from neighbouring Pitlochry.
Neighbours were also left without water until noon on Monday, despite repeated calls to 24-hour hotlines.
Engineer Ronnie Battison, 58, said: "If the local engine had gone in quick then they might have been able to contain it. You never know."
Alison Stewart, 68, said: "On the back of the tragic circumstances in Fortingall (a fatal fire in a neighbouring village before Christmas) it could have been a very different outcome."
Evelyn Brand, 63, whose 88 year-old mother lived nearby: "They've got to do something. People in the countryside are paying the same taxes, but they're not getting the same services to make them feel safe."
Aberfeldy councillor John Duff, Conservative, visited the scene several times over the weekend and said council officers had offered assistance.
He said: "This has been a disastrous turn of events for the two tenants involved. I'm just glad that no-one was injured.
"I am grateful to the residents of the town who have rallied round with offers of support, clothing and furniture to help."
An event, arranged prior to Friday night's fire, to encourage more local people to train as retained firemen will be held in Aberfeldy Fire Station on Tuesday.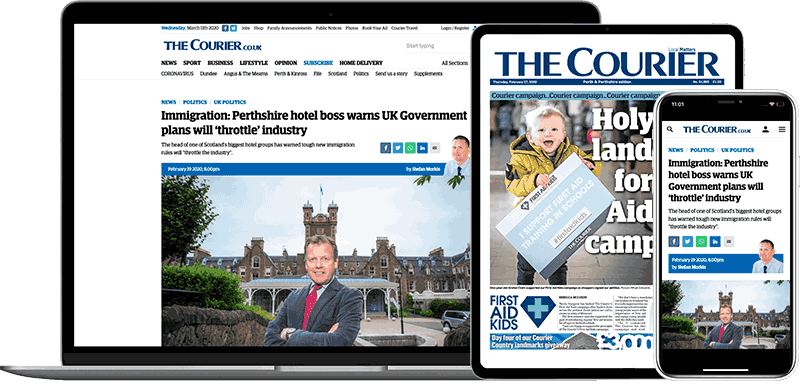 Help support quality local journalism … become a digital subscriber to The Courier
For as little as £5.99 a month you can access all of our content, including Premium articles.
Subscribe