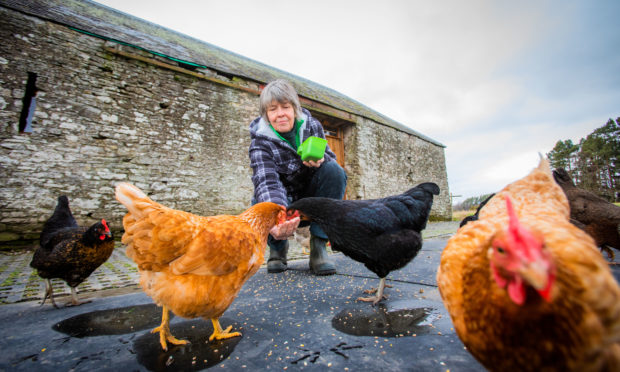 Thousands of chickens have been saved from the slaughterhouse in Perth following a charity's heartfelt appeal to re-home them.
The British Hen Welfare Trust has found new homes for 4,380 ex-caged hens in the Fair City since 2016 and will return this weekend looking to find new families for a further 350.
The charity say the chickens, who have become "commercially unviable", make great pets.
Mary Moore, the charity's co-coordinator of the Perth pick-up, has two rehomed chickens of her own, four-year-old Karina and Freesia, aged two.
She said: "They make amazing pets.
"I didn't realise just how intelligent and fascinating they are until we started rehoming them ourselves. The speed a chicken learns at is quite amazing.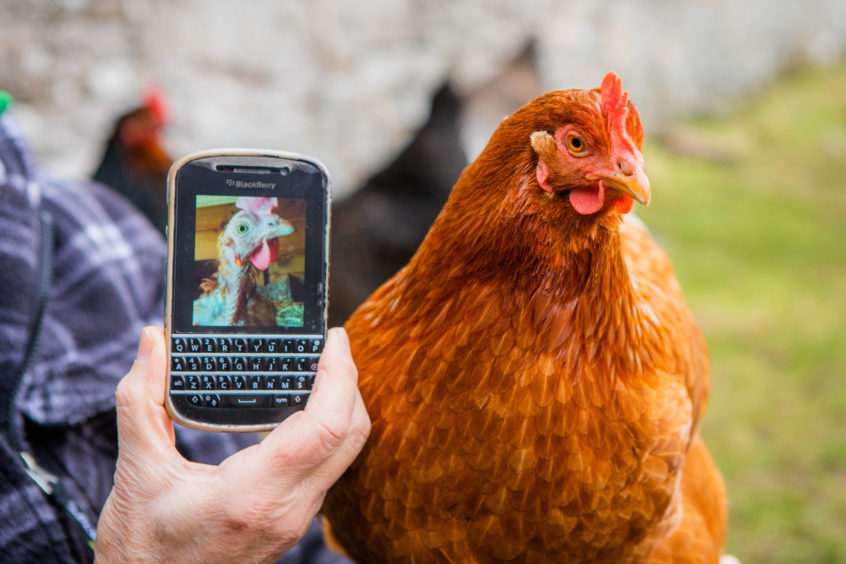 "They come up for a cuddle, the red hens are particularly friendly – they come up and sit on your knee."
Plucky pet hen Freesia is lucky to be alive after struggling through a harsh winter.
Mary said: "She lived in the house for two months because it was so cold and she had so few feathers. She was quite poorly for a few months."
Mary is also encouraging people to buy more free range eggs to help the chickens' cause.
A British Hen Welfare Trust spokesperson said: "These are ex-caged hens who would otherwise be sent to slaughter if we did not re-home them.
"They've been laying eggs to be sold in supermarkets or to go into processed foods but are deemed commercially unviable once they reach 18 months of age as their egg laying slows down somewhat or becomes slightly irregular.
"However, we know they make amazing pets which is why we find homes for over 60,000 hens across the country each year.
"To date 4,380 hens have been re-homed via our Perth collection point thanks to our team of dedicated volunteers who give up their time to make these re-homing days happen."
Potential future chicken-owners should contact the British Hen Welfare Trust on 01884 860084 and they will organise a time to collect the hen on Saturday.
People are asked not to visit the pick-up point without an appointment.
There is also a pick up point at Denny, near Stirling, on Saturday with a further date in Stonehaven yet to be confirmed.
For more information visit  www.bhwt.org.uk.