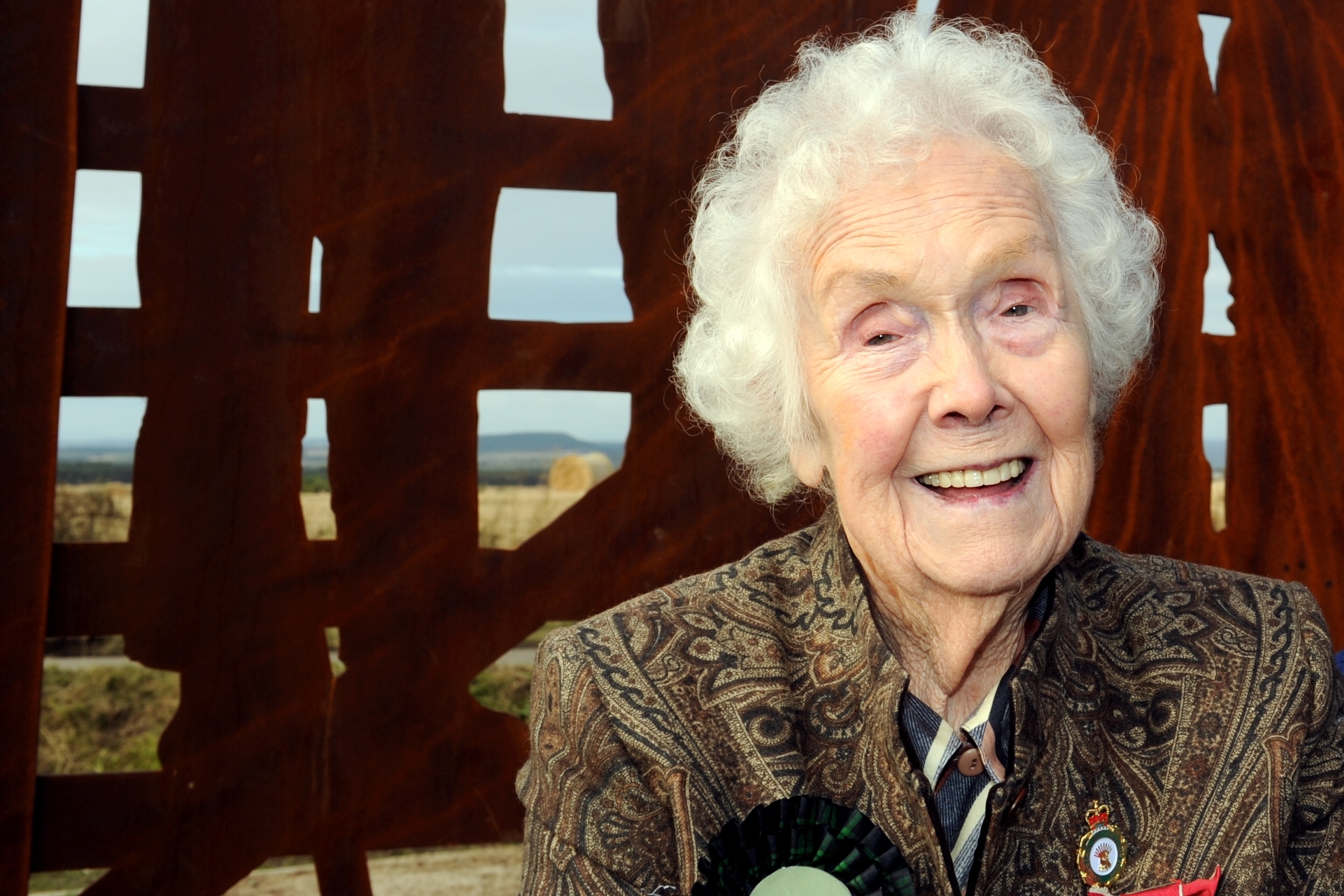 A "land girl" who was decorated by the Queen for services to her country during the Second World War has died, aged 98.
Elizabeth Lowe, known as Betty, was one of 80,000 women who joined the Women's Land Army and Timber Corps and kept Britain from starving in hard times.
Born to William and Isabella Wyllie at Pittendyne Farm, Moneydie, Luncarty, in 1918, Mrs Lowe attended the village school and then Seymour Lodge in Dundee, travelling each day from her aunt's house in Carnoustie.
After a year at college and working for Baxter Brothers jute factory in Dundee, she signed up for the Land Army in February 1939 and went to work at farms across Tayside.
During a stint on a farm at Craigeassie near Forfar, Mrs Lowe beat a field of 12 male farmers in a tractor ploughing match and was runner-up in a regional competition in 1945.
She was one of four Land Army representatives to meet the Queen at a Royal thanksgiving event in May 1940, and was awarded the British Empire Medal by the monarch in 1946.
After the war she worked as a farm secretary in Wellington, Shropshire, met Major Lowe and the couple were married in Carnoustie in 1949.
The Lowes moved to Tick Hill Dairy in Wellington before moving to Hertfordshire and Hemel Hempstead in 1957, eventually settling at Strathgade Farm in the latter.
In 1977 the Lowes moved to Carlogie Road in Carnoustie, Mr Lowe dying a year later, followed by Mrs Lowe's mother aged 104 in 1984.
She wrote her memoirs, entitled Down on the Farm in World War II, and remained friendly with a number of other "land girls".
In 2008, Mrs Lowe was one of a number of Angus members of the Women's Land Army to have received official recognition of her efforts during the Second World War in the form of a commemorative badge accompanied by a letter from the then Prime Minister Gordon Brown expressing the country's "profound gratitude" for the work they carried out.
Attending the unveiling of a commemorative display in Moray in 2012, she remarked to the Duke of Rothesay that she had taken tea with his grandmother.
Mrs Lowe lived with her son Steven before moving to Braehill Lodge in 2015.
Her interests included Scottish country dancing, French classes, the Women's Institute, and she was a member of Panbride church.
She is survived by children Alison and Steven, and son-in-law Robin.
Her funeral service was held at Parkgrove Crematorium on Tuesday January 24.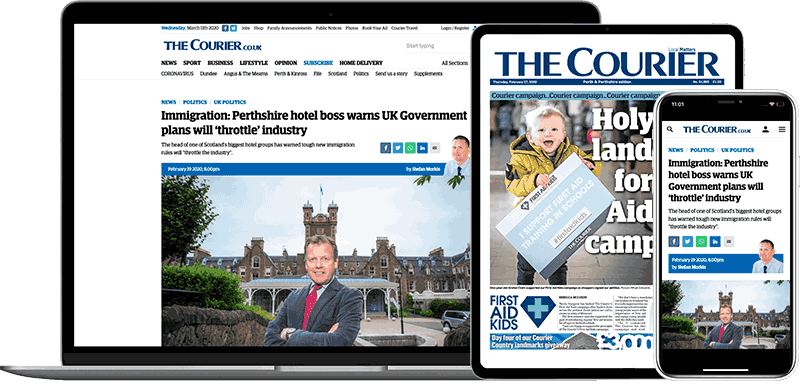 Help support quality local journalism … become a digital subscriber to The Courier
For as little as £5.99 a month you can access all of our content, including Premium articles.
Subscribe