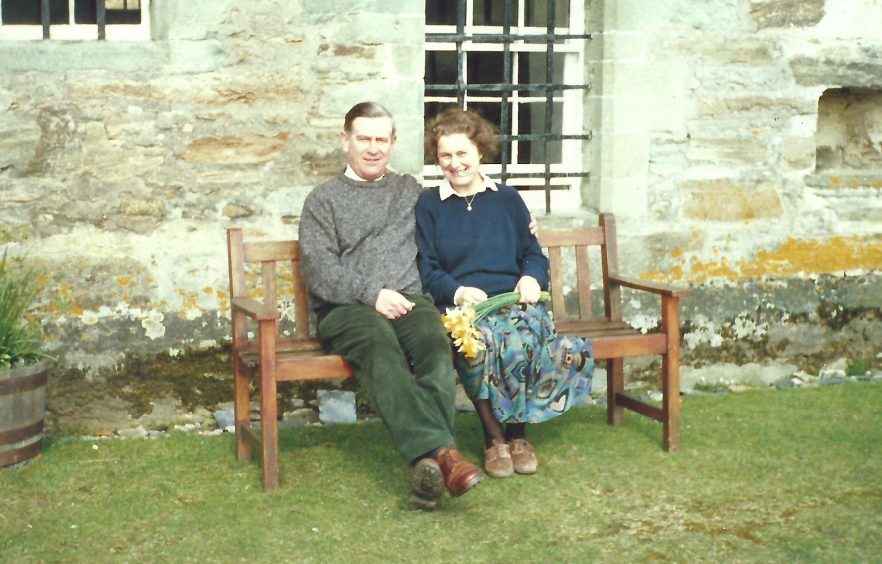 Robert Adam, the former warden of Castle Menzies near Aberfeldy, has died following a short illness.
He was born in Nottingham to James Harvey Adam and Ann Jack Jarvie, his parents having moved to the city from Paisley in the early 1920s.
Rob was educated at the Dolphin Preparatory school near Newark before becoming a boarder at Glenalmond College in Perthshire in 1948 where he excelled at sport — and rugby in particular.
He captained the College's 1st XV and later played for Nottingham RFC.
After national service with the Sherwood Foresters in Germany, he attended Glasgow Technical College where he studied business administration.
It was there that he met Dorothy Bryan Napier in the early 1960s, though it took him a year to approach her.
Their first date was, of course, at a rugby match and the couple subsequently married in Dorothy's home church in Newton Mearns in 1964.
Their first home together was in Woodthorpe, Nottingham, and this quickly became a family home with the arrival of David in 1964 and then, two years later, the twins Katharine and Andrew.
Rob was a personnel manager at the Stanton and Staveley ironworks for many years but in 1988 he made a complete career change, moving to Aberfeldy in Perthshire where Rob and Dorothy spent many happy years as wardens of Castle Menzies.
The relocation meant that their three children frequently travelled north to visit their parents, with the castle becoming the perfect holiday home.
Their new location was also in striking distance of Murrayfield, which saw Andrew and David make annual trips with Rob to shout for Scotland in the 5 Nations matches and for Rob to spend hours fly fishing on various Scottish Lochs.
After a couple of health scares and with the arrival of six grandchildren, Rob and Dorothy, having spent 19 happy years in Aberfeldy, returned to Nottinghamshire in 2007 where they settled in Lambley, with all of their children living close by.
He died after a short illness on December 4, surrounded in the last few days, as he was throughout his life, by family and friends.