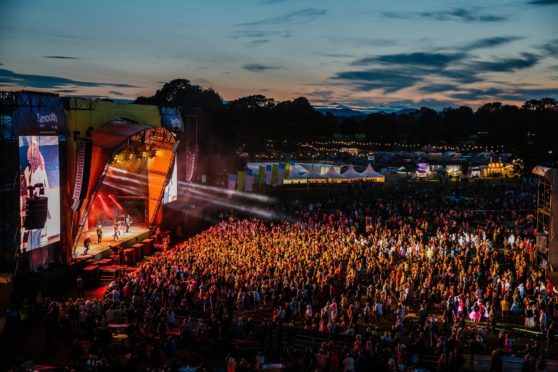 This year's Rewind Festival has been called off due to the coronavirus outbreak.
The music festival was due to be held in the grounds of Scone Palace in mid-July, with music from Wet Wet Wet, Jimmy Somerville and other stars of the 1980s.
But it has now fallen victim to the Covid-19 pandemic. A statement by the organisers said: "We are saddened to announce that Rewind Scotland, Rewind North, and Rewind South will no longer take place this year.
"The health and safety of all Rewinders, the artists, staff and community will always be our top priority, and it became clear that rescheduling the festivals was unavoidable.
"We have spoken with all the artists involved and are so grateful to them and the venues, and we are excited to announce that we will be rescheduling the dates to next year."
The event has been rescheduled for 2021, taking place between July 23 and 25.
The statement continued: "Your tickets, parking, glamping, moorings, VIP, when nature calls, campervans, caravans etc will all be valid for these new dates.
"We are working closely with our ticketing partners and they will be in touch with you very soon by email.
"Please only contact them if you have not been contacted after seven working days as they are very busy at this time.
"We look forward to seeing you all in 2021. For now, stay safe, stay home and look after each other."
The line-up for the three-day event in 2020, which was due to run between July 17 and 19, also featured big hitters such as Billy Ocean – who went down a storm at a recent Christmas lights show in Perth – ground-breaking '80s icons Bananarama and hip-hop pioneer Grandmaster Flash.
REVEALED: These are the 80s stars taking to the Scone stage for Rewind Festival 2020