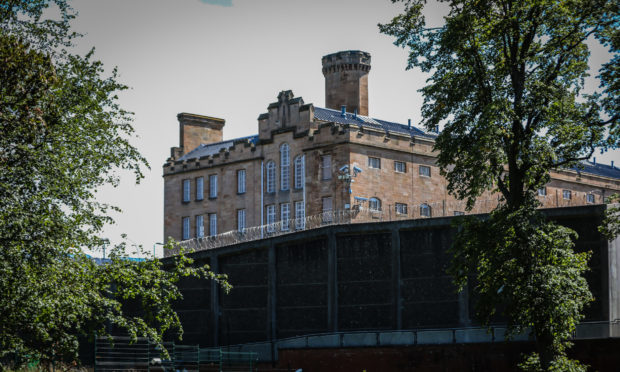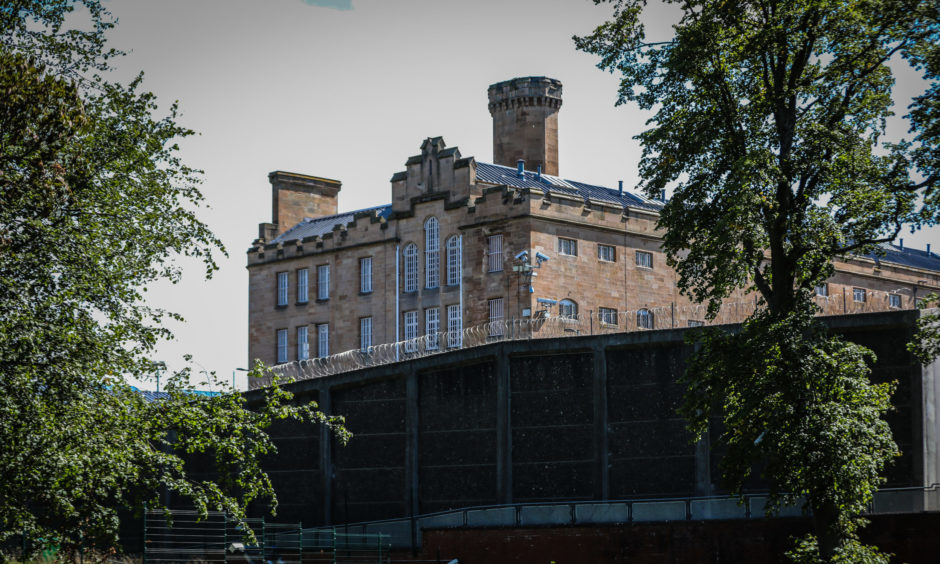 A second Perth Prison inmate has died in as many days with suspected coronavirus.
The Scottish Prison Service (SPS) announced the death of 65-year-old Alex Drysdale on Friday.
He was convicted at Kirkcaldy Sheriff Court in February.
It comes the day after the death of another inmate at the same prison, George Greenshields, 68, was announced. The Perth resident had been convicted of murder at the High Court in Glasgow in July 1988 after killing a homeless man, then burning his body.
He was given early release in 2005 and latterly moved to Perth but was recalled under the terms of his life sentence the following year after pleading guilty to slitting a man's throat.
They are the fifth and sixth inmates whose deaths in Scottish prisons have been attributed to Covid-19.
Last month, the deaths of four prisoners were announced which were believed to be linked to the virus.
It is understood Drysdale, originally of Kirkcaldy, was returned to prison on recall three months ago.
Known to many as "Zeek" and well-known locally in the Kirkcaldy and Dysart areas, he is believed to have battled the effects of coronavirus for some time but passed away on Thursday morning.
The Scottish Harness Racing Club, of which Drysdale was a passionate supporter particularly in the 1980s and 1990s, paid its own tribute to "Zeek" on social media, describing him as "one of trotting's great characters".
Prison officials said there are currently fewer than five confirmed cases of Covid-19 at HMP Perth.
The SPS said in a statement that Police Scotland has been informed of all the deaths and they will be reported to the procurator fiscal.
As is standard for deaths in custody, fatal accident inquiries will be held "in due course".
As of Thursday, the latest figures available, there were 21 prisoners self-isolating in six locations across Scotland, of which two have tested positive for Covid-19.
George Greenshields was 54 when he was jailed for eight years for assaulting Neil Balfour.
He struck his victim on the neck with a bread knife and left the blood-soaked man telling doctors, "I'm going to die".
He was originally charged with attempted murder, and a judge said he had considered using discretionary powers to jail him again for life.
Greenshields' licence allowed his release from the life term for the 1988 murder of James Griffin, who was hacked to death, burned and buried near his then-home in Dennistoun.
He was let out on parole in 2005 and had been living in Perth's Stronsay Court. After being free for just over six months he committed the brutal attack on Mr Balfour in a flat at Drumhar Court, Perth, after he had been drinking.
Greenshields had married a Dundee woman in prison in 1999 after they struck up a relationship as pen pals but was living unemployed and single in Perth when he attacked Mr Balfour.
Total of six prisoners in Scotland now thought to have succumbed to Covid-19
A total of six prisoners in Scotland have died with suspected coronavirus.
As well as Greenshields and Drysdale, sex offender Gordon Pinkerton, 75, was serving his sentence at HMP Dumfries, while John Dargacz, 54, was a prisoner at HMP Low Moss.
Serial sex offender John Angus, 66, held at HMP Edinburgh, was the first Scottish prisoner to die after contracting the virus.
After his death was announced on April 10, murderer Francis McCarthy, 59, serving a life sentence at HMP Low Moss, became the second prisoner whose death was linked to Covid-19.
Separately, two more prisoners have died in custody this month.
William Price, 78, who was on remand at HMP Kilmarnock, is said to have died from natural causes.
James Connor, 55, an inmate at HMP Grampian, also died earlier in May.
One of a gang convicted at the High Court in Glasgow of killing Gary Clampett, 39, in a vicious street attack in Fraserburgh, in 2017, the SPS said his cause of death is being looked into.
As of Thursday, the latest figures available, there were 21 prisoners self-isolating in six locations across Scotland, of which two have tested positive for Covid-19. A total of 143 prisoners have now been released early by the SPS, 12 from Perth, as a response to the Covid-19 pandemic.
All were short-term prisoners, with less than three months of their sentence to be served.
It is expected a further 20 prisoners could be released over the weekend.
Scotland's prison population has decreased by more than 1,000 since the lockdown began and on Thursday was below 7,000 for the first time since 2008.
An SPS spokesman said: "This is partly because of the reduced numbers coming into prison from the courts, which are affected by lockdown measures, as well as the early release programme.
"The reduced prison population is making social isolation easier to achieve.
"But as numbers move up in the future, keeping prisoners separate could become more problematic."
The contagion is also having an impact on staffing in Scotland's prisons.
On May 8, 560 staff, 12.6% of the total workforce, were absent from their work for reasons related Covid-19. About 50 were reporting to be symptomatic.
The prison service has introduced a number of measures to help reduce the spread of Covid-19, including suspending all prison visits