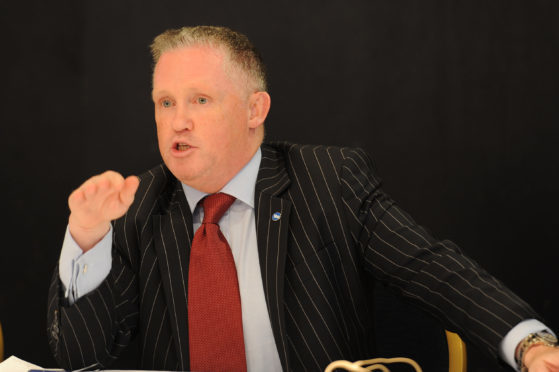 Scotland's largest care home provider has claimed that mismanagement and missed opportunities led to the high number of coronavirus fatalities at facilities throughout the country.
Tony Banks, chairman of Balhousie Care Group, believes that three months of mixed messages from the Scottish Government and inconsistencies across local and health authorities contributed to hundreds of Covid-19-related deaths.
The Perth-based firm, which recorded 19 deaths from coronavirus at their facilities, believes that the NHS was put before care homes.
Mr Banks said: "The strategy from Scottish government was clear from the start: to protect the NHS.
"This was as a success. But at the expense of this, hundreds of care home residents in Scotland have passed away before their time.
"And as we navigate this unholy mess there are police investigations into Covid-19-related deaths, Procurator Fiscal referrals and an announcement from Scottish government that 'failing' care homes face being taken under local authority control.
"I know I'm not alone in saying that private care home operators feel betrayed."
Tayside care home provider accused of lacking transparency after refusing to release information regarding deaths at facilities
He added: "It's been three months of mixed messages, mismanagement and missed opportunities by the Scottish Government, and the rate of COVID-19 related care home deaths is one of the highest in Europe.
"Our government leaders argue that this was all unchartered territory, that they have done their absolute best, that with hindsight they may have done things differently.
"I argue that they had the power and knowledge to act much earlier to prevent the spread of this insidious disease among our most vulnerable population."
The care home operator points the finger at 900 patients who were released from hospital into care homes during the first month of the crisis.
First Minister Nicola Sturgeon defended the decision to transfer elderly patients to care homes.
She also insisted the Scottish Government had "sought to take the best decisions we could based on the knowledge and information we had at the time".
Speaking on the Sophy Ridge on Sunday programme on Sky News, the First Minister said: "The older people that were in hospital, the so called delayed discharges, they didn't need to be in hospital, they had no medical need to be in hospital, we were expecting, and in some cases saw, an influx of coronavirus patients into our hospitals.
"It would have been unthinkable simply to leave older patients  where they were in hospital, that would also have put them at serious and significant risk.
"What we did was put in place a system of risk assessment for older people being discharged from hospitals and gave guidance to care home providers about the isolation and infection prevention and control procedures they should have been following."