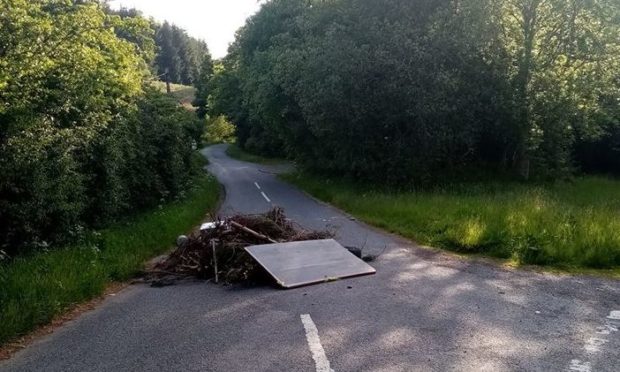 Flytippers have been blasted for dumping garden waste across a Perthshire road junction.
Motorist Alistair McNab came across the pile of rubbish on Monday as he turned onto the B8063 road on his way to work at ten past seven, from his home in Methven.
He managed to steer round it and called the police, who said it was a matter for Perth and Kinross Council.
The waste has now been cleared by a local resident but Mr McNab hopes someone might have seen the culprits dumping it so the authorities can track them down and prosecute them.
He said: "There has been a lot of flytipping, I see it a lot on that road.
"There should be far more done about it."
Conervative councillor Angus Forbes, convener of the environment and infrastructure committee, said there was "no excuse" since recycling centres reopened earlier this month.
He said: "To dump this sort of rubbish anywhere is awful but to do it in the middle of the road takes this to an entirely new level.
"This looks largely like garden waste, which the recycling centres are now accepting, so there is no excuse for not taking it there.
"When Covid is over and we return to normal, we need the government and the procurator fiscal to look seriously at why it is so hard to prosecute these dumpers and if that needs changes to legislation then that's what we need to do."
Kenny Simpson of Methven and District Community Council said: "Since they have allowed everyone in, the skips have been busy and people have little else to do apart from working at home.
"Now that they have opened the skips, there is no need for flytipping."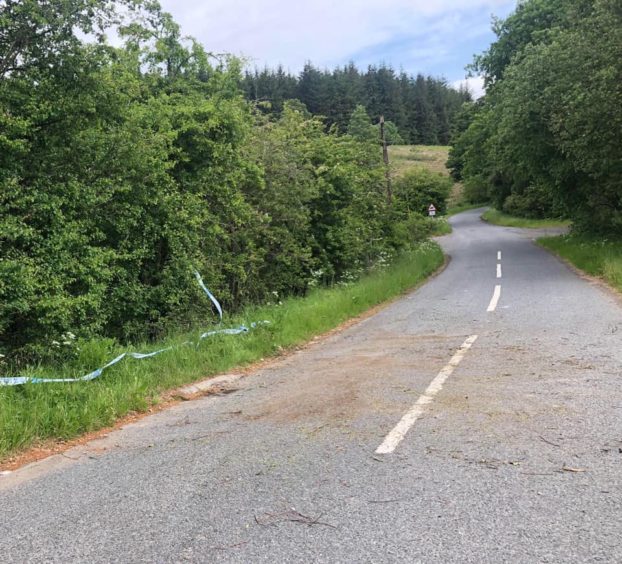 In Scotland, anyone caught flytipping can be fined £200, while those convicted of more serious incidences of the crime can be fined up to £40,000.
Perthshire has seen a significant number of flytipping incidents in recent weeks.
One case last month saw a pile of waste – which included a three-piece suite and family photos – at a roadside between Scone and Glendoick.
Also last month, waste left on a road near Knapp was traced back to Dundee residents after details of their address were found among the rubbish.