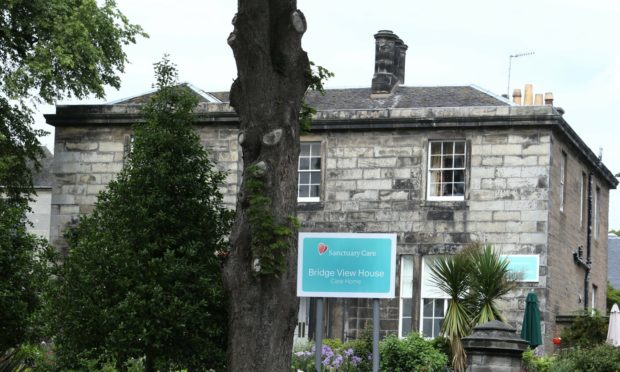 A Dundee care home has been blasted following an unannounced inspection at the height of the coronavirus pandemic, a report sent to the Scottish Parliament has revealed.
Bridge View House at Dundee's Riverside riverside achieved the lowest possible overall score when it was visited by the Care Inspectorate on June 17.
Elsewhere, Perth's North Inch care home was given 72 hours to improve after one staff member told inspectors they feared for their life. Two others, Dalnaglar in Crieff and The Antiquary in Arbroath were labelled "weak" and "adequate" respectively by teams who conducted a string of unannounced inspections over the last six weeks, focusing specifically on staff's response to the pandemic.
The scrutiny measures began at the end of May as part of the Coronavirus (Scotland) (No. 2) Act, and fortnightly reports are being delivered to Holyrood.
Inspectors, who teamed up with Healthcare Improvement Scotland, identified "significant" concerns at Bridge View, relating to the cleanliness of the environment, disposal of PPE, infection prevention and control practices including waste and laundry management. Staff knowledge, training and awareness of Covid-19 was also an issue.
The watchdog group gave immediate feedback to the depute manager and area manager that they had found the home "unsatisfactory"  and issued a serious concern letter to the provider Tayside Care the same day.
Dundee's health and social care partnership was also contacted and asked to assist with making immediate changes. A spokesperson said: "We were made aware of the concerns raised by the Care Inspectorate at the time of the inspection and engaged with the care home provider to consider any additional supports which could be put in place."
Inspectors have already returned and a new report on the 42-resident home is being prepared.
Tayside Care is a branch of UK-wide chain Sanctuary Care which manages 102 homes across Britain.
Sanctuary operations director Sheila O'Connor said: "Immediate action was taken to address the concerns raised and we are confident that inspectors were able to see the improvements made on their recent return visit.
"We can reassure the families of all our residents that we remain committed to providing the highest possible standards of care, care that is based on the needs of each individual."
Balhousie's North Inch Care Home in Perth also received a serious concern letter following a visit on May 21 when employees were seen without gloves and using homemade masks.
The home had reported a confirmed outbreak of Covid-19 on April 22 and made Care Inspectors aware at the time.
During the visit, one worker said: "My colleagues just don't understand the importance of [PPE], I'm worried that I'm going to die here."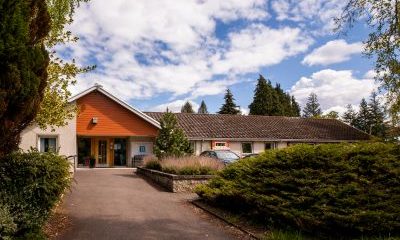 Staff were given 72 hours to implement a more robust infection control plan and had done so by the time inspectors returned five days later.
The changes and an enhanced cleaning schedule were enough for the Care Inspectorate to close its investigation.
A spokesperson for Balhousie Care Group said: "We quickly addressed the findings of the Care Inspectorate after their visit to North Inch, and take their concerns very seriously.
"We welcome the Care Inspectorate's positive feedback on our practices after subsequent visits to the home.
"The health and wellbeing of our residents is our utmost priority across Balhousie Care Group and we know we have the right team in place at North Inch, including new management, to maintain our high standards of care."
The company's Dalnaglar care home in Crieff was labelled weak after staff were found to not be using PPE, despite it being readily available.
In Angus, another Balhousie home, Arbroath's Antiquary House was given an "adequate" rating.
Mid Scotland and Fife MSP Alexander Stewart said care homes had a duty to uphold families' faith in their service.
"This report is harrowing to say the least," the Conservative said.
"The support in care homes has been unprecedented during the pandemic and so many staff have gone above and beyond. Unfortunately, not all have a good track record. These inspections have identified many weaknesses which are real causes for concern.
"It is vital to have confidence in facilities but it appears standards have fallen well below what is required. Immediate action is needed to restore the safety, security, and confidence in these facilities."