EXCLUSIVE: Worker tests positive for coronavirus at Perthshire food factory
By
Jamie Buchan
August 17 2020, 9.10am
Updated: August 17 2020, 4.36pm
Bosses at a Perthshire chicken factory have confirmed an outbreak of coronavirus.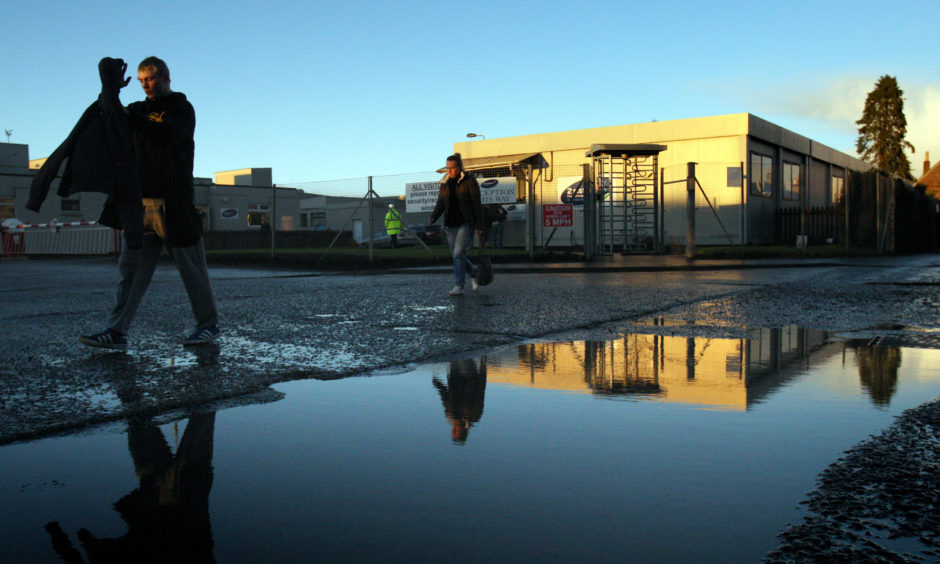 One worker at the 2 Sisters' plant in Coupar Angus has been forced into quarantine after testing positive for the virus.
Management said swift action has been taken to contain the case, insisting that robust safety measures are in place.
Production at the food factory will continue as normal, a spokesman said.
The Scottish Government on Sunday confirmed another eight people in Tayside had been diagnosed with coronavirus in the past 24 hours.
There have been 43 new confirmed cases across the country since Saturday – just over one per cent of newly tested cases.
A total of 243 people are in hospital with a confirmed case of the virus, and three people are in intensive cares.
A spokesman for the 2 Sisters Food Group confirmed the employee at its Perthshire factory was self-isolating. "Management quickly followed procedures once the positive case was confirmed to minimise further risk of infection," he said.
"This is our first case in Scotland since lockdown began, so the business operates as normal with the same robust measures we've had in place since March.
"However, we remain vigilant across the site and have enforced the key messages about compliance and awareness to all colleagues."
In the early days of lockdown, the 2 Sisters Food Group had strongly rejected accusations that guidelines were not being followed at the George Road plant.
It followed complaints from nearby residents who were concerned to see staff not physically distancing at the start and end of their shifts.
Complaints led to a spot check by the Health and Safety Executive and Police Scotland, who ruled that staff were complying with government advice.
In June, the company battled a major outbreak at its chicken factory in Angelsey.
More than 150 workers tested positive for the virus and were forced to self-isolate.
One employee told of conditions inside the Welsh abattoir, saying they were "scared to breathe" as colleagues "dropped like flies" around them.
Measures taken at the Coupar Angus site include staggered staff breaks and an increased smoking area, as well as new shift patterns to reduce congestion and new entrance and exit routes.
There is also more control on issuing protective equipment, hand washing is closely monitored and all hard surfaces, such as doors, handles and turn styles, are regularly disinfected.
The wheels of all lorries entering the compound will also be disinfected.
The Food Standards Agency said it was "very unlikely you can catch coronavirus from food" as the virus is a respiratory illness.
It said the virus was "not known to be transmitted by exposure to food or food packaging".