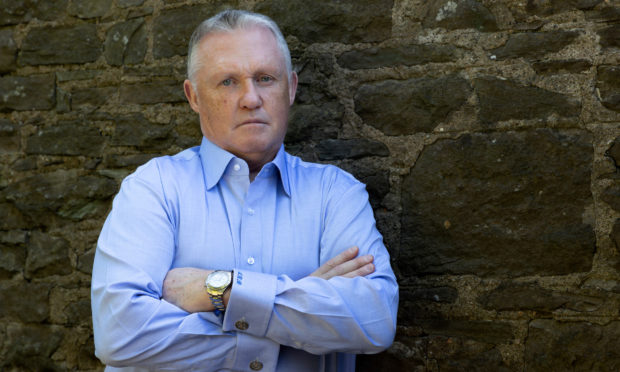 The boss of Scotland's biggest care home provider claims "chaotic" testing is causing turmoil and heartache for staff and residents.
Tony Banks, chairman of the Perth-based Balhousie Care Group, has told how employees are playing a daily game of "Russian roulette" as they continue to work while waiting for test results.
The firm runs 26 care homes across Scotland. Last week, 909 of the staff were tested – 625 between Monday and Wednesday – and by Friday evening 762 were still waiting on results.
He said there were still 20 staff waiting for results from testing the week before, claiming as little as 2% of tests were being turned around within 48 hours.
In a Sunday Post opinion piece, Mr Banks reflected on six-and-a-half months since the company decided to restrict visiting at its homes.
"The impact on our residents, relatives and staff is clear every day," he said.
"It is affecting them physically and emotionally, made all the worse because there seems to be no end in sight."
He described testing in Scotland as "nothing short of chaotic," adding: "As the rules stand, Public Health imposes a closure on a care home if a resident or staff member tests positive for, or is showing symptoms of, Covid-19.
"Because of the high rate of false positives we're experiencing, this is creating turmoil in our care homes.
"We may be closed down one day, then have staff or a resident re-tested as negative, and after informing all relatives that their upcoming visit to the home is cancelled, we're back on the phone telling them it's on again.
"It's an emotional rollercoaster for our residents and their loved ones.
"Meanwhile, our staff are daily playing a game of Russian roulette, never knowing whether they are asymptomatic and possibly infecting society's most vulnerable residents, because they're still waiting for results from a test done days before."
A Scottish Government spokesman said work was ongoing with the UK Government to resolve testing capacity issues at a UK level.