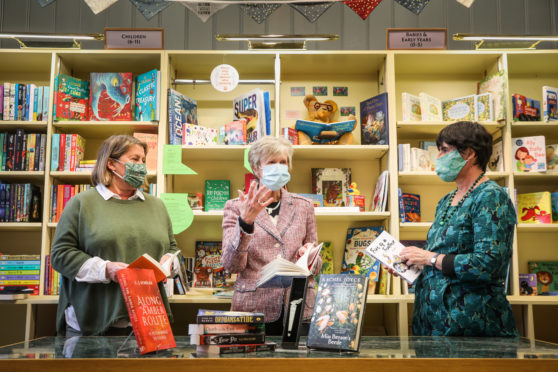 Blairgowrie bookworms hosted their first awards ceremony virtually after coronavirus forced the cancellation of its usual annual event.
The Perthshire town was due to hold the eighth Bookmark Book Festival over the weekend.
However, organisers still wanted to commemorate the date so instead held the online awards.
Judging the awards were Christine Findlay of Bookmark, Pat Richards of Booklore, Kate Davies of Adventure Into Books, journalist Alan Taylor, and former literary editor at The Herald, Rosemary Goring.
Rachel Joyce's Miss Benson's Beetle was named as the fesitvals first book of the year winner.
Chairwoman of Bookmark Book Festival, Gail Wylie said: "Earlier this year, the committee of the Bookmark Book Festival had to take the decision to cancel what was to be the eighth year of our popular October weekend of events.
"However, because we still wanted to keep promoting writers and publishers and encourage reading for all ages, we decided to inaugurate a Bookmark Book of the Year Award.
"This award is designed to appeal to readers.
"All the books on the shortlist had to address three main points: the quality in story-telling, its appeal to a wide readership, and its suitability for book group discussions."
The shortlist – made up of six books – was narrowed down from an initial 40.
To participate, authors must have been resident in Scotland, England or Wales. Their book – of any genre – also had to be an original idea.
Following her win, Rachel Joyce has been rewarded a bespoke silver bookmark designed by Blairgowrie silversmith, Sarah Cave.
She will also receive an invitation to the next Bookmark festival.
Ms Wylie said: "Rachel Joyce's novel about is not only a masterclass in how to tell a story but also a book of great depth with some of the most memorable characters readers are ever likely to meet.
"This engrossing book pulls readers on its journey from Fenchurch Street Station in the 1950s to New Caledonia.
"Rachel Joyce's themes of perseverance, determination and friendship are written about with great humanity, compassion and wisdom."