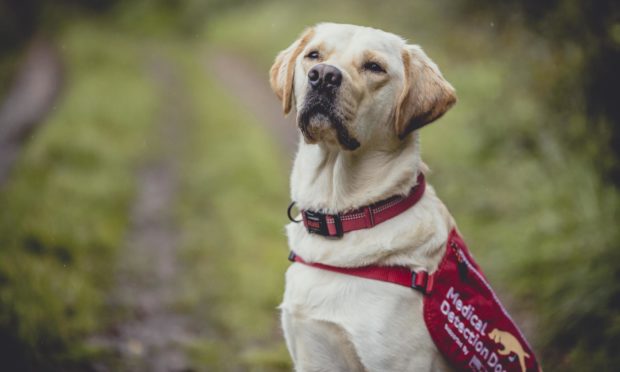 A Kinross guide dog has taken up a new challenge as part of an elite medical detection dog team trained to sniff out Covid-19.
Ivan, a two-year-old Labrador-golden retriever cross, joined the team last week and has already began training to detect the coronavirus odour on individuals.
Dogs have already trained to detect diseases like cancer, Parkinson's and bacterial infections by sniffing samples and indicating when they have found it.
Ivan joins the elite Covid squad after being withdrawn from guide dog training because he was too distracted by other dogs when out on walks, an issue that would be difficult for a person with sight loss to manage.
He also loves toys, which has become a great advantage in his new role with Medical Detection Dogs.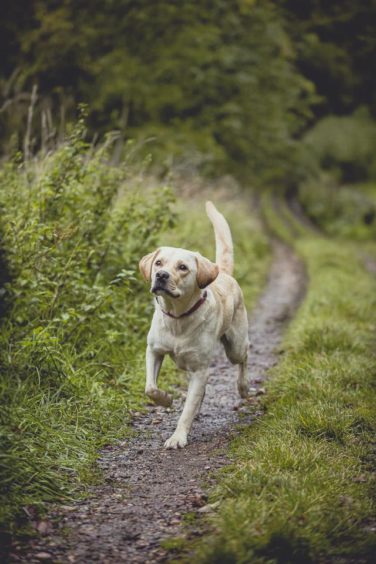 Eilidh Archibald, a training and behaviour advisor at Guide Dogs Scotland said: "Ivan is a very enthusiastic and fun dog to have worked with.
"He throws himself into a task he enjoys with a wagging tail and keenness to do it all again.
"Ivan's energy levels are high and he enjoys a good run, especially at the beach where he is partial to a dip but a bit wary of the waves."
Chris Allen, dog supply and training manager at Medical Detection Dogs added:  "Ivan's personality is lovely; he's very outgoing, he's very confident.
"His interest is searching for articles is really good. He doesn't get bored of the game."
Joining Ivan on the Milton Keynes based team are two other former guide dogs Maple and Spencer.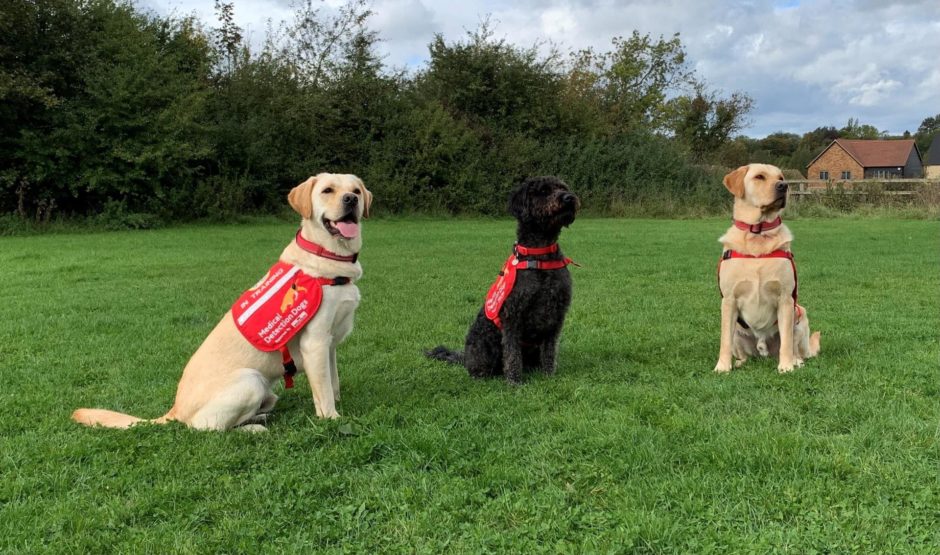 Chris said: "We're incredibly grateful to Guide Dogs for giving us these three fantastic dogs. Growing up as guide dog puppies, they've already had lots of experience being out and about in busy public places and meeting lots of different people – a huge benefit for us."
"The dogs thoroughly enjoy working – it's a big game.
"We're using their willingness to please, their drive, their wanting to use their nose, and shaping and redirecting it in a positive way."
Tim Stafford, director of canine affairs at Guide Dogs, said: "Guide Dogs is delighted to be able to support Medical Detection Dogs, and collaborate in the fight against Covid-19 with this ground-breaking work.
"Although Ivan, Maple and Spencer were originally bred to be guide dogs, we always closely monitor the development and individual personalities of our dogs to ensure they are on the path in life that is right for them.
"Medical Detection Dogs has given these dogs a new career that suits their high energy and search drive, and everyone at Guide Dogs is excited to watch them go on to do amazing things."