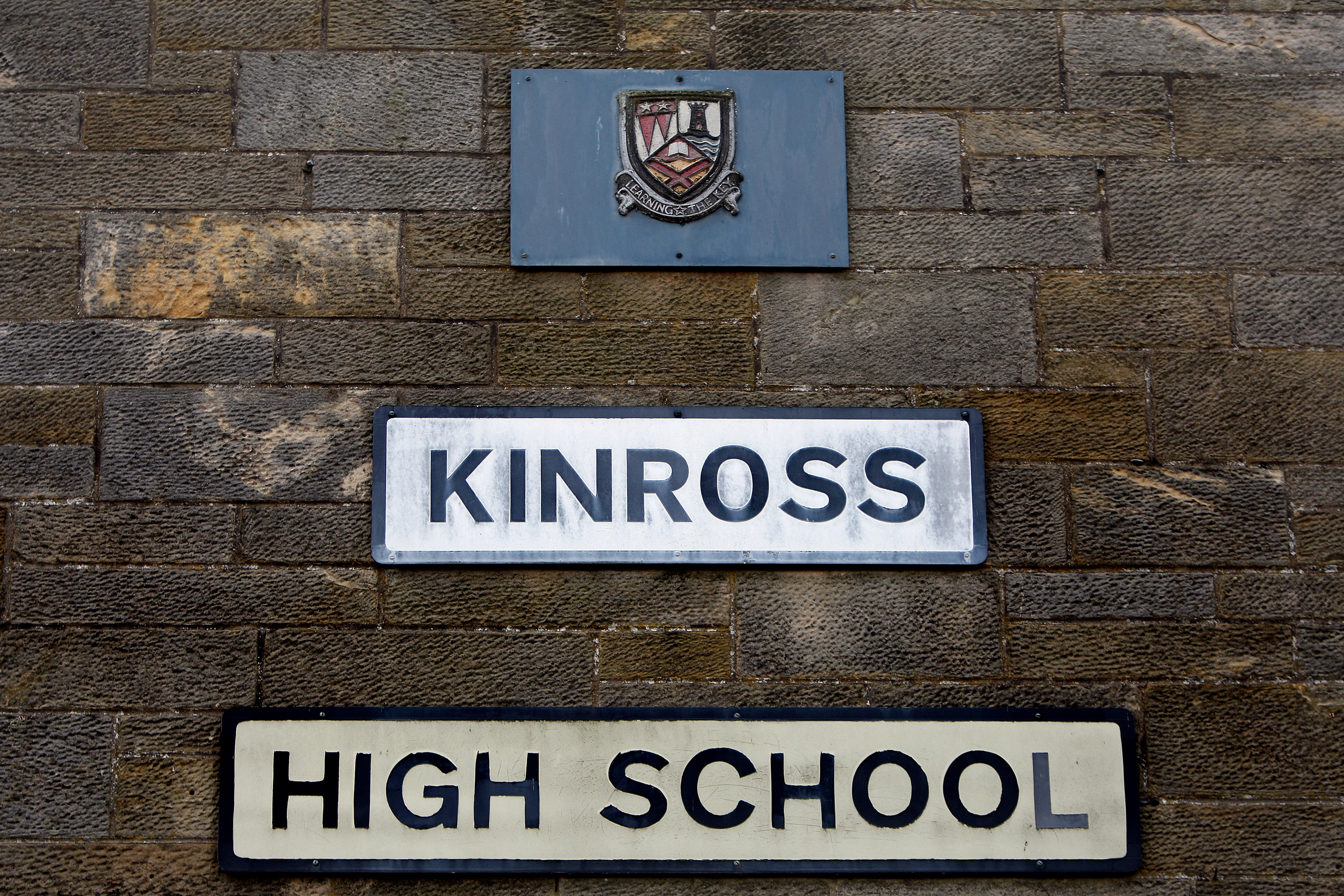 More than 60 pupils and staff at Kinross High School have been told to self-isolate after a teacher tested positive for coronavirus.
Council chiefs confirmed a total of 56 students, eight employees and one contract worker are staying home after the single case was detected.
A S4 pupil has also tested positive at Blairgowrie High School, forcing 13 classmates into self-isolation.
And there were confirmed cases amongst two children at Dunning Primary School, meaning 24 pupils and three staff need to isolate. The school has a roll of under 120.
The figures were released by Perth and Kinross Council as the region prepares to enter Tier 3.
Fears for 'widespread job losses' as Perth and Kinross coronavirus restrictions are levelled up
The tougher restriction level means that – from Friday – students in S4 and S6 and their teachers will be subject to Scottish Government guidance that they should wear masks during lessons, as well as in corridors and other communal areas of school buildings.
In Perthshire, S1 to S3 pupils have also been requested to consider wearing face coverings in class.
Pressed on the effectiveness of safety measures in schools on the BBC's Good Morning Scotland programme on Wednesday, Deputy First Minister and Perthshire North MSP John Swinney said: "There is a challenging situation in our schools.
"Our teaching staff have done an incredible job in making sure that full-time education has been available for young people in Scotland since August 11.
"We are generally seeing attendance by pupils at around about 90%. The average in Scotland last year was 93% over the whole of the year, so obviously there is a degree of reduction because of Covid.
"In terms of staff attendance, generally we are seeing a very high level with about two-to-three per cent staff absences, varying in different parts of the country."
He said: "When you look into the particular outbreaks that take place that affect school pupils or staff, we tend to find those are cases where there has been an external community transmission. There is very little evidence of in-school transmissions.
"The fundamental point is that our schools are very safe. The mitigation measures that we have insisted upon being in place are being followed, and must be followed in all circumstances, to make sure our schools are safe for staff and pupils."
Last week, it emerged that around 500 pupils had been forced to self-isolated as a result of Covid-19 cases in Perth and Kinross schools.
Conservative councillor Caroline Shiers, convener of the lifelong learning committee said: "I absolutely understand what an anxious time this is for families and for staff in our schools at this time.
"I know that we have been taking all possible steps to minimise the risk of transmission of the virus  since the time of schools reopening in August. All appropriate health and safety and hygiene measures are in place and all children and young people and staff are expected to stick to these."
She said: "Staff in Education and Children's Services have worked in partnership with NHS Tayside to ensure that appropriate contact tracing is undertaken when any positive cases are identified.
"Everyone should stay off school or work and get tested if they experience any COVID-19 symptoms, such a cough, fever or loss of taste or smell, even if they are mild."
Kinross-shire councillor Willie Robertson (Lib Dem) added: "Teachers are very much on the front line in his pandemic and throughout Perth and Kinross and Scotland, many pupils and teaching staff are having to self-isolate because of outbreaks.
"I hope that all those who have contracted Covid-19 recover quickly and no lasting harm is caused."