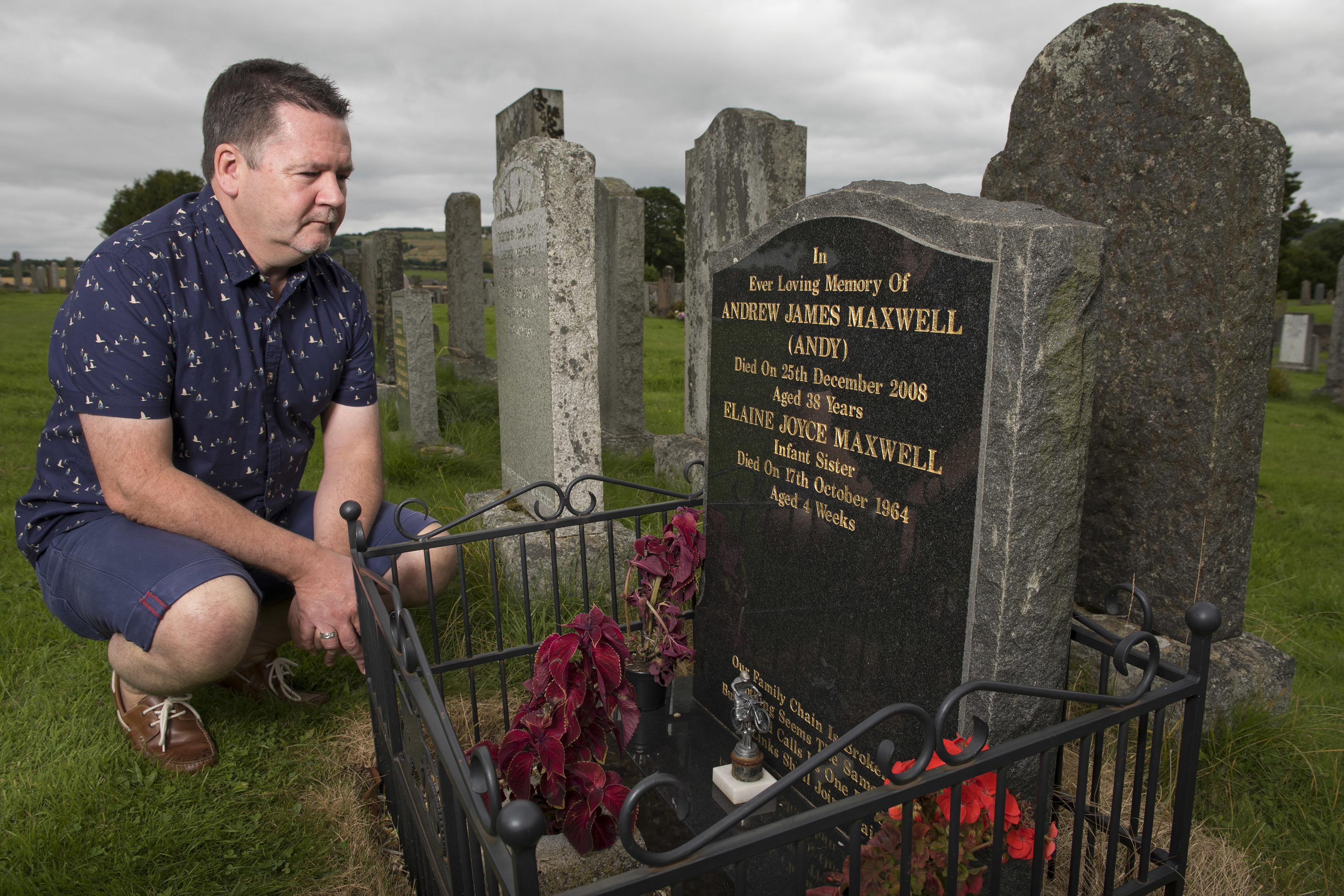 A family has been left devastated after thieves targeted the grave of a Perthshire motocross champion who died tragically young.
Andy Maxwell passed away on Christmas Day 2008 at the age of 38.
He had been suffering from a rare form of cancer, which was not detected until after his death.
He is buried in Alyth cemetery and his grave has been lovingly maintained by his parents, Graeme and Chrissie.
In an effort to brighten up the stone, his father placed an Aster plant at its base.
However it was cruelly taken in the week after it was planted.
His brother Roddy said: "My father put the plant in the grave and when he came back the following week it was gone. It's not like it could have blown away because it was sitting in the actual stone.
"My parents were really upset. They have never got over the death of the youngest member of our family.
"I am more angry – why one earth would someone want to do that? It's just terrible."
Roddy, who works for Police Scotland, said he had not reported the theft but hoped those responsible had a conscience.
"I didn't think it was worth reporting – it's a plant so there's not much they can do.
"I hope the person responsible can sleep at night knowing the hurt and disbelief they have caused to a lovely harmless couple.
"I know in the scheme of things a plant may not be up there in the highest of importance, however this is disgusting that someone who presumably is part of a very small, close-knit community has carried out this act."
Andy Maxwell died in Ninewells Hospital following a month-long spell in the intensive care unit.
He was well known in Coupar Angus for establishing Strathmore Motocross Club, a practice track in the town. A lifelong fan of the sport, he won over 40 trophies at various competitions throughout Scotland.
Mr Maxwell, grandson of well-known Perthshire veteran Alfred Anderson, who died in 2005 at the age of 109, is survived by his fiancee Janice and stepdaughter Sophie Louise.