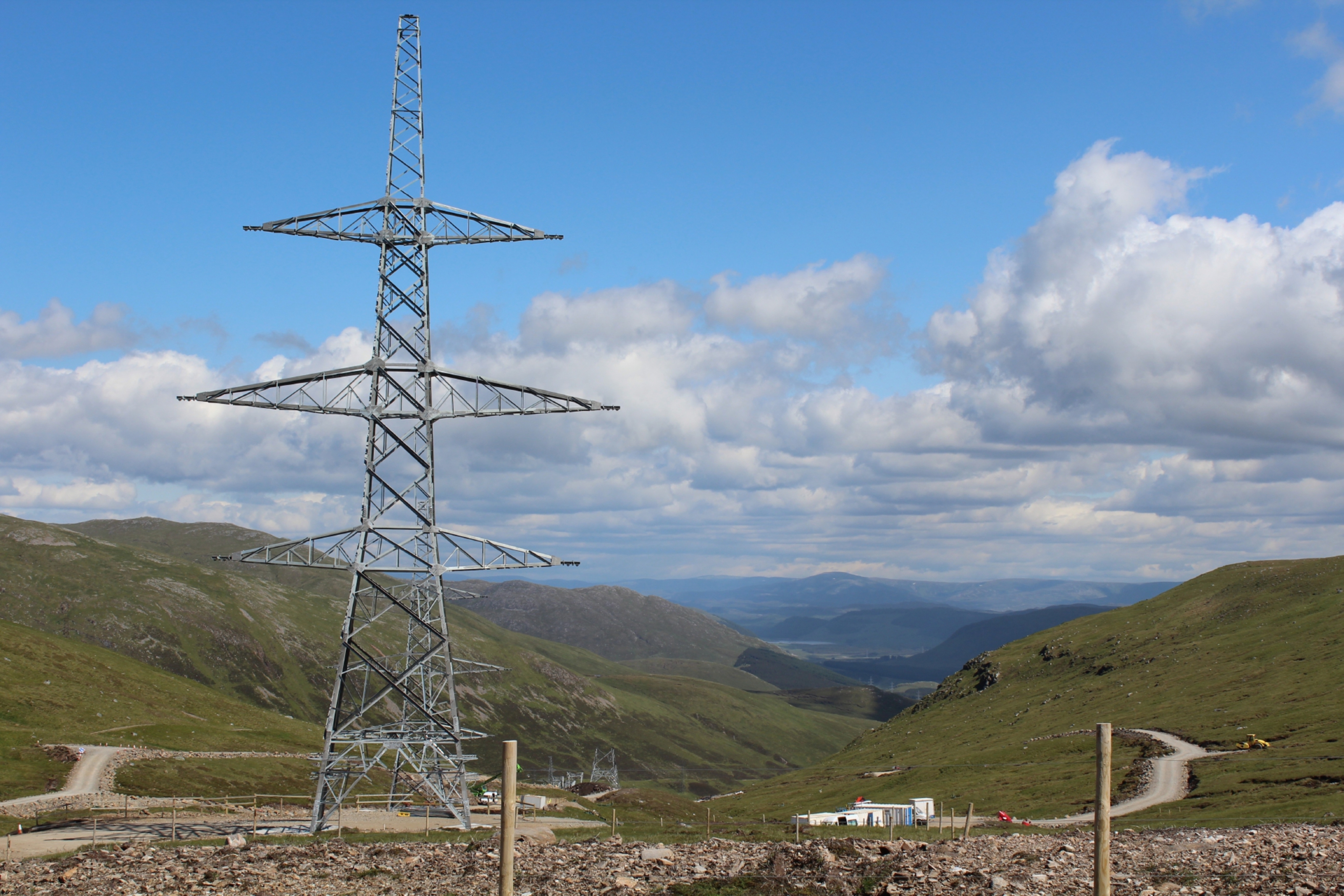 A mammoth project to remove the 800 giant metal towers toppled during the replacement of the Beauly to Denny power line is well under way.
Hundreds of temporary access roads will also disappear from sight as 250 miles of Scottish countryside is renewed.
The works follow the completion of the ten year power project, which was completed in December 2015.
It runs for 220km from Beauly in the north of Scotland through the heart of Perthshire and down to Denny in the central belt.
The new line is supported by 615 steel towers, replacing over 800 larger pre-existing towers built in the early 1950s.
Bosses at Scottish and Southern Electricity Networks believe the impact of the new line is already being felt nationwide.
It carries electricity from windfarms and other renewable energy schemes in the north to consumers in the south.
In fact the energy companies behind the project have described the line as a "power super highway" between the Highlands and the central belt.
It has so far enabled the connection of 80 additional hydro and solar generation developments in the north of Scotland alone since it went online.
The new power line has also seen construction teams overcome a series of logistical challenges with Beauly to Denny said to be the highest transmission line in the UK, passing the Corrieyairack Pass at more than 2,500ft above sea level.
All evidence of its construction is now being erased and a spokesman for Scottish and Southern Electricity Networks said that stage of the project should be completed by the end of the year.
"Work is progressing well towards the completion of reinstatement and restoration work along the section of the Beauly-Denny line between Wharry Burn, near Dunblane, and Beauly.
"We expect to have completed removal and restoration of all access tracks required by the planning authorities by the end of 2016.
"Some work will continue in 2017 to ensure that reinstatement work has been successful and to address any outstanding issues with landowners and other stakeholders.
"Temporary fencing and some signage will be retained as long as necessary to protect sensitive areas, including where re-seeding has taken place.
"In line with our commitments as a responsible developer, a plan is in place to monitor the recovery of the natural habitat across all work sites."
That work will be hugely important as opponents of the scheme had claimed that the access tracks needed to allow access for heavy machinery, vehicles and parts to remote parts of Scotland would leave the landscape scarred.
Other challenges have been posed by the wish of some landowners to retain the tracks, which have improved access to a number of estates.