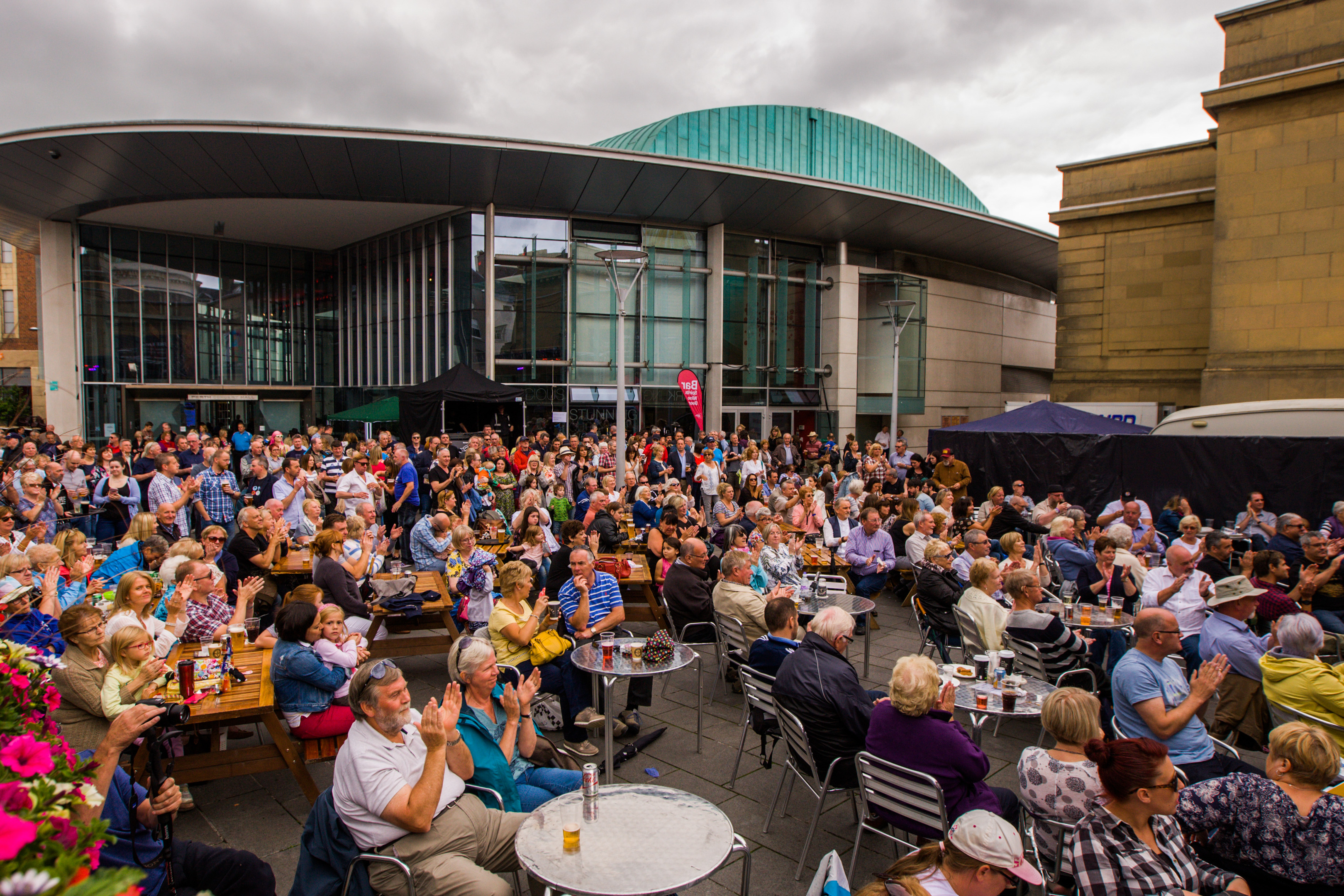 One of Scotland's fastest growing music festivals will this summer pay tribute to rock pioneer Chuck Berry.
An all-star tribute to the guitar hero will be among the top draws at Perth's Southern Fried Festival, which gets under way in late July.
Self-professed "Jesus of Cool" Nick Lowe has also been revealed among the headliners.
The packed line-up also features favourites Loudon Wainwright III and Texan country music star Rodney Crowell.
https://www.youtube.com/watch?v=5eUc7o5lmtY
Named Scottish Event Awards' Best Small Festival 2014, the live music extravaganza takes place in Perth Concert Hall and other venues around the city.
It opens on Thursday, July 27, with Rock n Roll Music: The Songs of Chuck Berry. An eclectic mix of festival artists and guests will perform tracks from the singer's much loved songbook.
The show will be anchored by legendary guitarist and friend of the festival, Andy Fairweather Low.
Andy's appearance at last year's event, alongside musicians Nick Lowe and Paul Carrack, was one of the highlights.
And to address grumbles that there wasn't enough Nick Lowe songs that evening, the man himself will return this year for a solo gig.
The So It Goes singer has been performing for more than four decades and has put out 28 albums of roots music, country, bluegrass, Rhythm and Blues and rock.
He has also worked with — among others — Elvis Costello, Solomon Burke, Lucinda Williams and John Oates.
Loudon Wainwright III, one of Americana's most distinctive voices, will play the festival on Saturday, July 29.
Having amassed a strong and dedicated following since his 1972 breakthrough hit Dead Skunk, Loudon has had his songs recorded by Johnny Cash, Bonnie Raitt and his own son Rufus Wainwright, amongst others.
He will be supported by Rodney Crowell who counts Bob Seger and Keith Urban amongst this fans.
The festival will draw to a close with North Star: Scotland Sings Canada, a specially put together show to make the 150th anniversary of Canada's founding. It will feature songs by the likes of Neil Young, Leonard Cohen and Joni Mitchell.
Southern Fried will, as ever, feature a series of smaller gigs, open mic sessions,, a free outdoor stage and services of soul food.
Festival director Andy Shearer said: "The song has always been the beating heart of Southern Fried, and that's more the case than ever as we celebrate our 10th birthday.
"We open and close the festival with two ambitious one-off concerts.
"We're working hard on the guest singers for our Chuck Berry and Canadian shows and putting the finishing touches to a great mixture of artists who will appear on our free stages over the weekend."
Stuart Turner, head of EventScotland which helps fund the event, said: "Scotland is the perfect stage for cultural events and Southern Fried is testament to that fact, showcasing the best Scottish and international roots music talent."