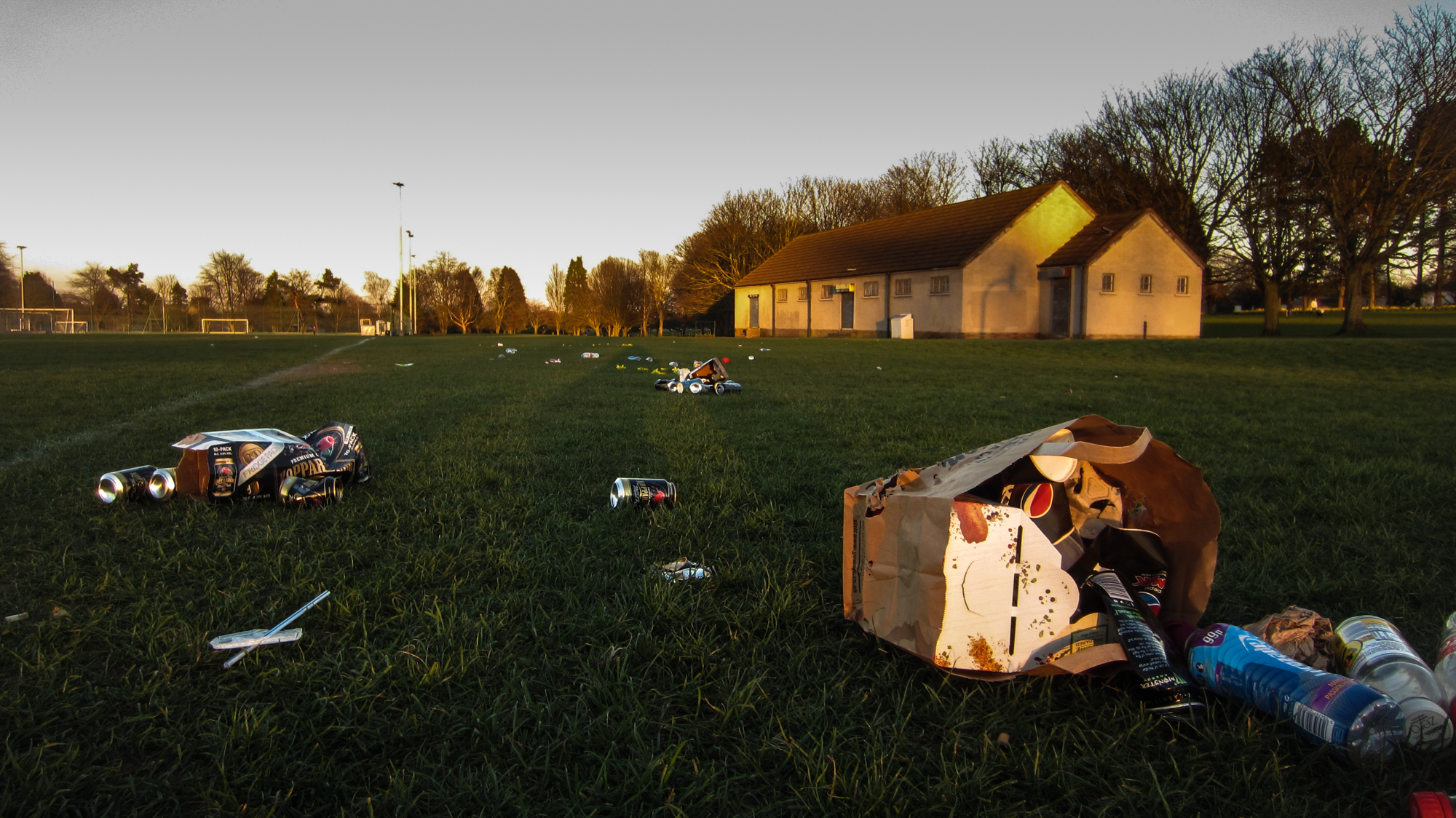 Local football clubs in Dundee have been accused of ruining city parks with discarded rubbish.
Players have been blamed for leaving behind cardboard crates, empty bottles and food wrappers.
Discarded alcohol containers have also been visible within the park.
One local resident, Ruth Chalmers, has hit out at the "inconsiderate people" wrecking Dundee's "beautifully maintained public spaces".
Ms Chalmers said: "I am absolutely fed up of visiting Dundee's parks only to find them filled with litter and inconsiderate people.
"Our city council takes a lot of criticism for the service they provide but in actual fact provide us with many services including our beautifully maintained public spaces only for some members of the public spoil them.
"Take Dawson Park — a space with great public amenities free at the point of access, but ruined by the remnants of a football match, including plastic bottles and food wrappers.
"The car park there is also full of fast food containers, clearly dumped from cars, despite the bins located nearby.
"How about some members of the public taking responsibility for their environment instead of expecting other people to do it for them?"
Ferry councillor Laurie Bidwell said the responsibility of keeping green spaces clean is down to everyone.
He said: "If you are taking in large crates of things then our message is please take it home with you.
"Don't leave rubbish behind lying in our open spaces, it ruins it for other people.
"It also wastes council tax payer's money on great big clean up operations.
"I have seen coaches going around in the past with plastic bags getting players to put rubbish in, but if it is football teams causing the problem then I hope they are more thoughtful about ways to clean up."
Keep Scotland Beautiful chief executive, Derek Robertson, said: "Communities the length and breadth of the country are experiencing frustration at the increasing litter levels and the lack of respect that people have for their local environment.
"Every single piece of litter on our streets and in our countryside is there because someone has dropped it. "
The Courier reported similar concerns in Dundee's Fairmuir Park last July.
Dundee City Council has been approached for comment.