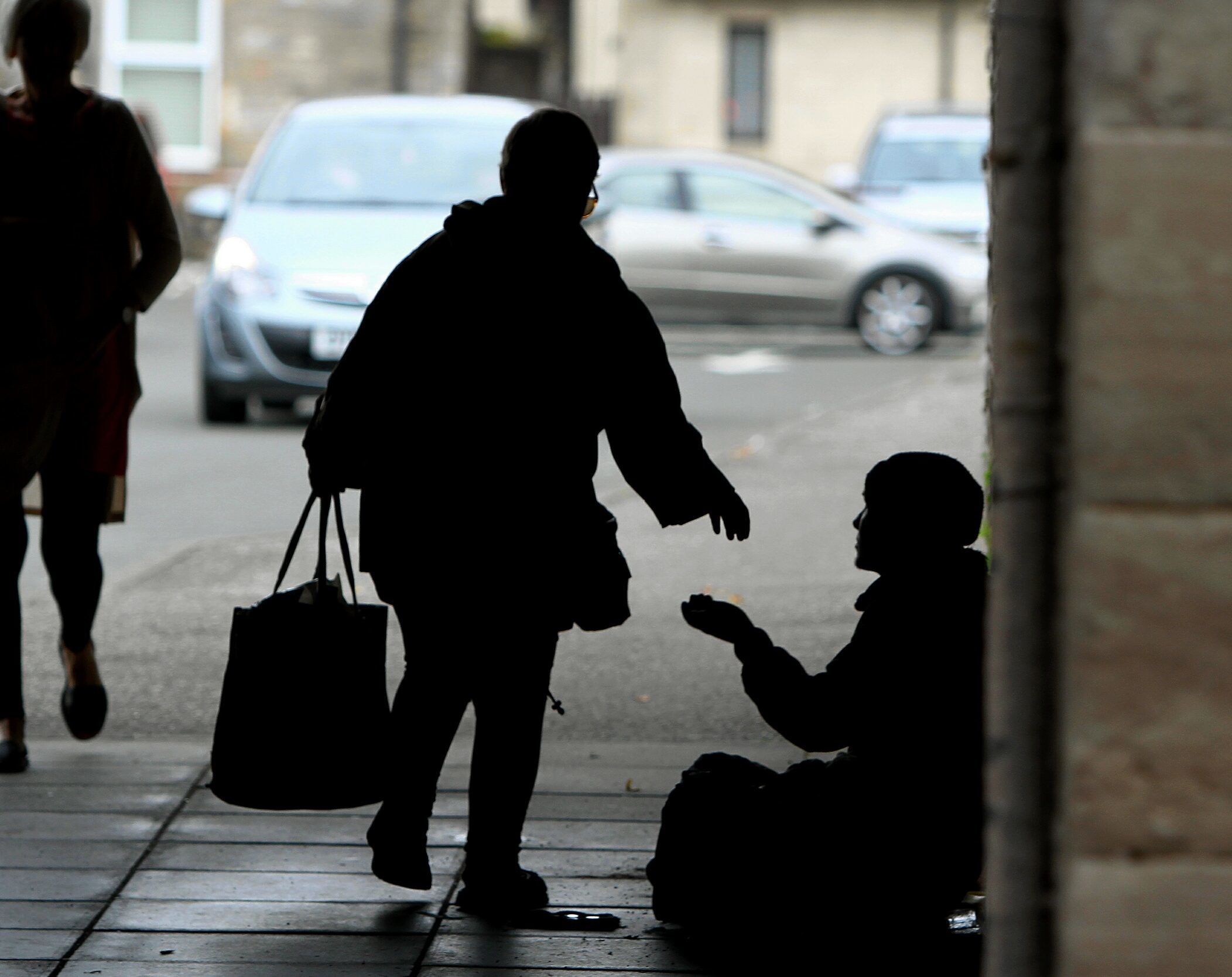 A stroll down Perth's High Street can sometimes feel like running the gauntlet from a host of unwanted attentions.
The possibility of a little quiet reflection or aimless window shopping is now almost impossible thanks to bellowing buskers, pushy charity collectors and requests for loose change from beggars.
The public are far from happy about the situation and the need to tackle the High Street like an obstacle course, veering wildly from one side to the other in an effort to make it along unscathed.
The persistent charity muggers or "chuggers" with coloured tabards and clipboards lie in wait, ready to pounce to relieve the unwary of the money by pressing the guilt buttons as they highlight the plight of penguins or a threat to the rainforest.
The street musicians vary tremendously, ranging from talented young bagpipe players to deranged, cacophonous bongo players who send shoppers scurrying for the shadows while driving shop staff into a frenzy.
The biggest issue however, which has much wider social implications, is the growing number of beggars on Perth's streets.
A few years ago begging in the reasonably well-to-do city was virtually unknown but now prime spots are home to beggars for 12 hours a day.
A quick inspection reveals them as poor souls, banishing any apocryphal tales of beggars picking up their cardboard signs and jumping into their cars to head off to comfortable homes.
Drink, drug and mental health problems all play a part in the reasons while people take to the streets to beg for cash but the police are appealing for to the public not to simply give them money. If inclined to help they suggest buying them something to eat.
In some cities in England the problem of beggars has been tackled by making it a crime — it would only currently fall into that category in Perth if the request was aggressive — but the authorities here are unwilling to take this course.
The police are monitoring the situation and the hope is that a "softly, softly" approach will work.
If it doesn't, stronger action may need to be considered or the problems could derail Perth's bid to establish itself as a thriving tourist destination.