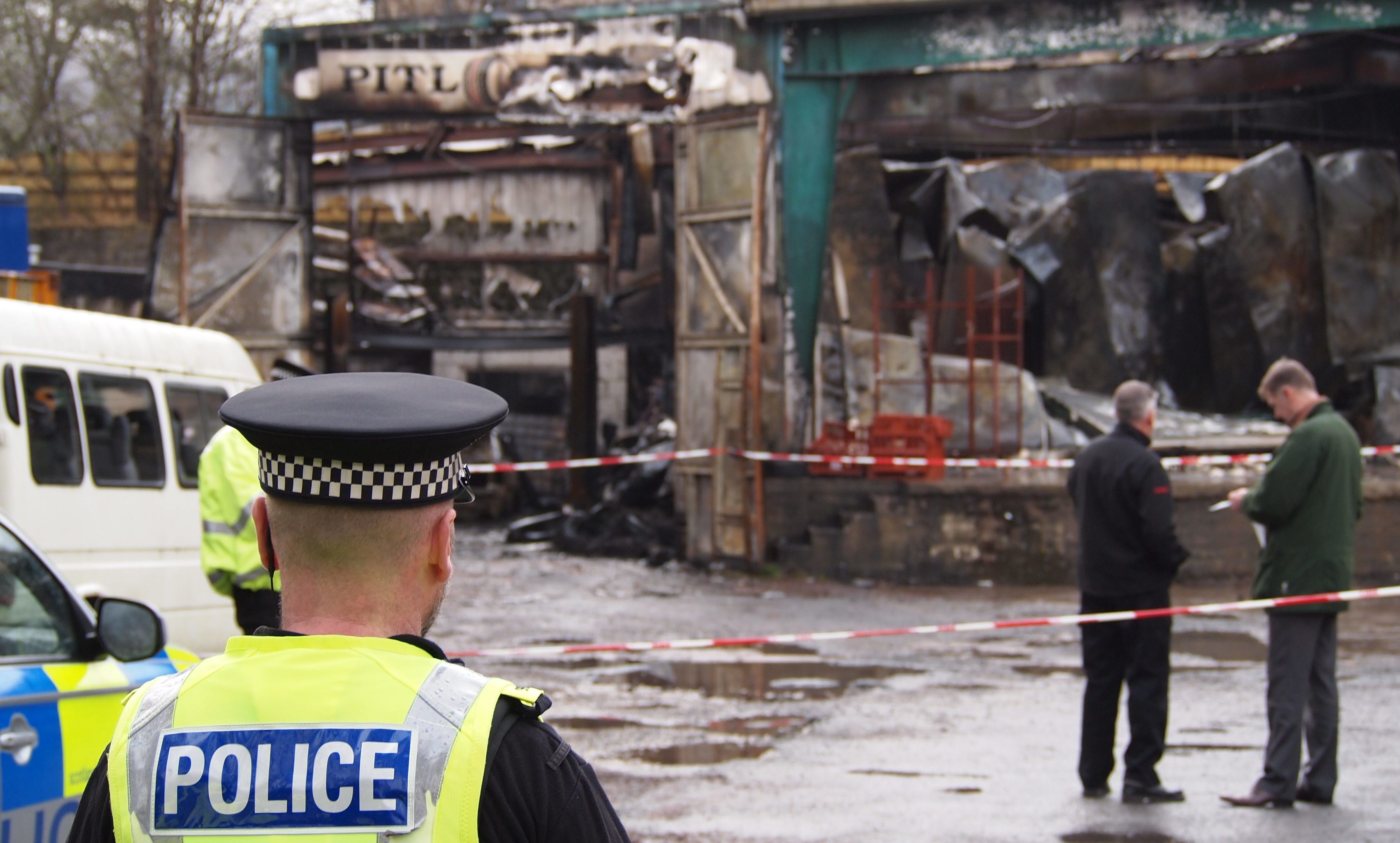 A Perthshire food factory has been ordered to remove an emergency cold store which was put in place to safeguard the business after a large-scale fire.
Hubertus Game in Pitlochry was forced to take action after a blaze wiped out its storage building in early 2016.
Since then, the company has been using refrigerated lorries to keep its stock fresh.
Perth and Kinross Council served an enforcement notice on the Ferry Road firm, ordering it to stop using the lorries after complaints about noise from neighbours.
Hubertus argued that the trucks were needed for the company's survival and appealed to the Scottish Government.
Now the department for planning and environmental appeals has issued its ruling. It has upheld the enforcement notice, but allowed the company more time to keep the vehicles.
The trucks can now stay in place for a further six months, which should give bosses time to put together a replacement cold store.
Government reporter Don Rankin, who led the appeal investigation, said: "Whilst a degree of leeway may be appropriate for replacement buildings… any such proposal would still have to fully take into consideration the amenity of nearby residents.
"Measurement of noise made by the council's environmental health service indicates that the current noise level, measured at the two nearby houses, is considerably higher than acceptable standards."
He added: "There seems little prospect of the trailer storage ever being able to provide a satisfactory solution to the needs of the business, without affecting the amenity of residents.
"I therefore conclude that there is no alternative than to have the temporary cold store trailers removed."
Mr Rankin confirmed that so far plans for a new storage building had not been lodged.
"I have however no reason to doubt the appellant's long term ambition to get a replacement cold store built. The issue is whether the current arrangement could reasonably continue for another six months."
He said that noise issues could be dealt with by council abatement notices "in the short term".
The company had argued that the trucks were crucial for the company's future, its 40 staff and the reputation of Scottish food in general.
Agents had insisted that the lorries were not a "development", but an improvised temporary solution.
No one from the company was available to comment on the decision.