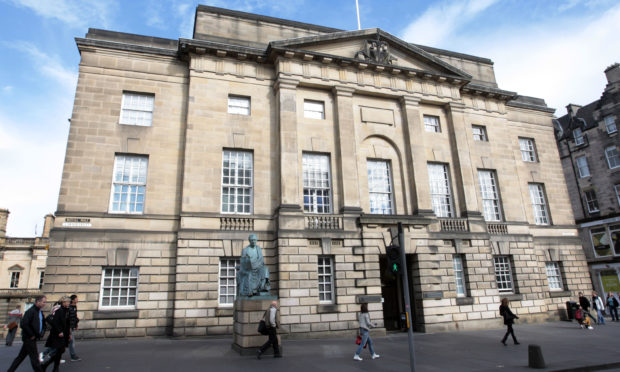 A mother-of-four stabbed her husband to death before telling a police support worker: "The kids will never forgive me for killing their father."
Louisa Anderson inflicted a single knife wound to the calf of her husband Douglas's right leg which resulted in heavy blood loss.
It happened after they were heard arguing at their home.
She later revealed: "I didn't mean to kill him. It was in the leg. He wasn't meant to die."
Anderson, 36, later wrote to a relative from prison and said in the letter: "I can't ask for anyone's forgiveness as I will never be able to forgive myself and believe me when I say that no one can hate me as much as I hate myself."
"If I could trade places with Dougie I would in a heartbeat but I can't and I will always have to live with that."
The High Court in Edinburgh heard that in recorded phone calls from prison she made further admissions and said: "I can't even remember doing it, I was f—ing steaming."
Anderson was originally charged with murdering her husband on February 25 this year at the home they shared in Dunnock Park, Perth, but she pleaded guilty to the reduced charge of culpable homicide by striking him on the leg with a knife and killing him
Advocate depute Jane Farquharson said taxi driver Mr Anderson, who was 39, was described by friends as "a popular family man".
Anderson and her husband had both gone out drinking in Perth separately with friends on the evening before the fatal attack and had both consumed significant amounts of drink.
The stab wound on his leg was found to have severed both an artery and a vein.
Anderson initially claimed to police that she had found her husband outside lying on the ground holding his leg. But after she was detained she revealed to a support officer that her children would never forgive her for killing their father.
Defence counsel Ronnie Renucci said it was "a totally tragic case". He said Anderson loved her husband very much and added: "Even now she cannot envisage life without him."
Lord Uist continued the case for the preparation of a background report on Anderson ahead of sentencing.
Anderson, a prisoner in Edinburgh, was remanded in custody.