The plot of a new children's book puts Perth at the heart of the action.
Inverness author Barbara Henderson knows the city well and decided it would be the ideal setting for some of the scenes she envisaged.
The book, Punch, takes place during the reign of Queen Victoria and centres on a real incident, the destruction of the original Victorian market in Inverness in 1889.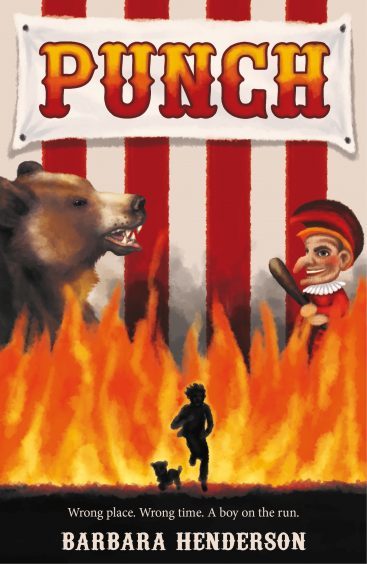 "So many children's books set in the Victorian era are set in and around London," said Barbara, 45.
"It seemed a real gap in the book market – where are the Scottish-set titles? Where are the Highlands in children's fiction? It set me thinking – I knew I wanted to write a Victorian book, and started researching. It is such a fascinating period."
A former puppeteer, the author, who currently splits her time between drama teaching and writing, was immediately drawn to the world of travelling entertainers as an element of her book.
"Puppetry loomed large in those days and when I saw that dancing bears performed in iconic locations such as Castle Street and Academy Street (in Inverness), I just knew that I could not ignore that in my book," she said.
The dancing bear soon grew from a mere cameo into a major plot strand as part of the editing process. Researching the book involved speaking to local and national experts and even handling the Victorian Punch and Judy puppets in storage at local museums.
Perth comes into the story when the main character, a young boy called Phin, finds himself in the wrong place at the wrong time and is blamed for the market fire.
He goes on the run and takes refuge with the Punch and Judy showmen who travel through Perth where Phin takes part in a dramatic river rescue.
Punch (ISBN/ 978-1-911279-23-5) by Barbara Henderson will be published by Cranachan Publishing on October 23.