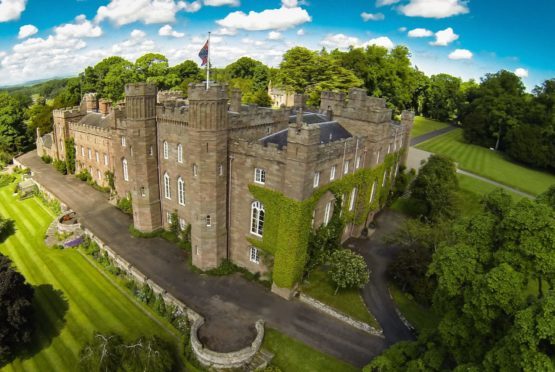 A major new music festival to be staged in the grounds of Scone Palace will feature classical and "middle of the road" acts.
Perth and Kinross Council's licensing committee unanimously granted a public entertainment licence for the two-day event after hearing from the organisers, Festival Republic.
The managing director of the leading music promoter, Melvin Benn, explained what was envisaged for the festival on May 25 and 26 next year.
There will be a maximum of 20,000 festival goers with a possible 2,000 guest tickets and the intention will be to start music from noon, running through to 10.30pm.
Mr Benn said: "The musical genres for the event are classical music and middle of the road music — that is a relatively good description. There will be bars on site and traders of course."
Mr Benn said they anticipated bringing forward a management plan on all aspects of staging the festival in the near future, if permission is granted.
He said discussions had already been carried out with the emergency and health services about the logistics of the festival.
In answer to a question about transport from committee convener Councillor Rhona Brock, Mr Benn said: "The audience profile will be a mix and I suspect that the concerts on both days will be popular with people within the area and we will certainly encourage them to travel by bus.
"It will also bring people in from a 50 to 60 mile radius and a number will wanted to come in cars."
Mr Benn said he thought this could involve 3,000 to 4,000 cars which was "broadly similar" to the number that comes to Scone Palace for the Rewind festival.
He said that they would be engaging with the local community through meetings and leaflet drops and he assured the committee that they would keep people informed along the way.
A fireworks display would end the proceedings, the committee was told.
"I think it will be a terrific event for the area," said Mr Benn who refused to be drawn on any potential names who might be appearing.