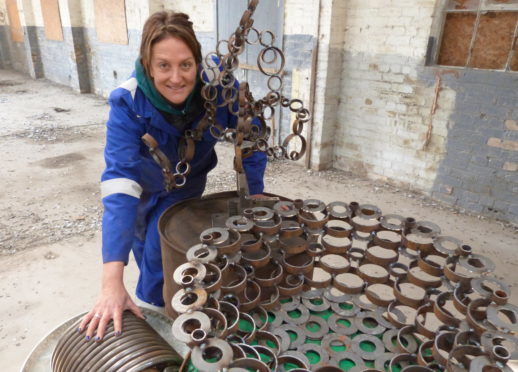 A Perthshire waste management company has adopted an innovative approach to recycling with the help of an "artist-in-residence".
Local artist Susie Johnston is working with Glenfarg-based Binn Group in a collaboration to create installation and gallery pieces using metalwork destined for the scrapheap.
Working as part of the Culture Perth and Kinross Platform 2018 festival, Susie is creating a range of scrap metal sculptures for display during the March 24 to 31 event.
"This has to be the least conventional – but most exciting – project I have been involved with," said Susie, who works at Duncan of Jordonstone College of Art and Design in Dundee.
"To take redundant, rusted and battered pieces of metal and see them re-evolve as artworks is utterly compelling – I'm really enthused by the whole experience."
Binn Group has provided an endless supply of scrap metal to help create the artworks, several of which will grace the open ground at the entrance to their Shore Road premises in Perth throughout Project 2018.
"I am constantly inspired by the unique qualities of scrap metal," explained the artist.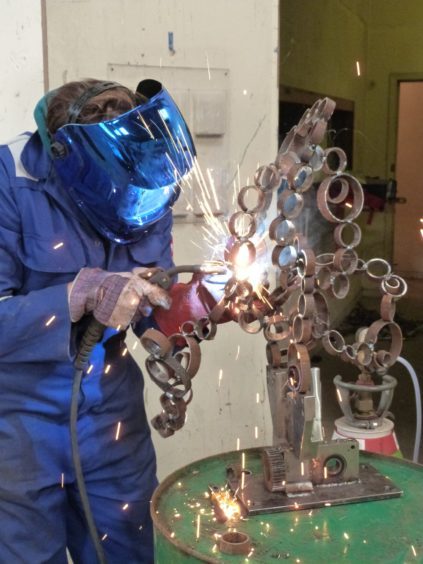 "I look at old exhausts and see spiders' legs, or a battered and rusted drum and see a beached creature. Even cogs and washers and nails and heating elements all suggest something creative and exciting – every piece has a history, every piece has a story."
Binn Group's brand and marketing manager Louise MacGregor said: "We were more than happy to get involved with this project when Susie approached us and the results are even better than we had envisaged."
It is hoped that the artworks will find permanent homes after the festival, either at the company's Binn Ecopark at Glenfarg, their Shore Road premises or in private ownership.