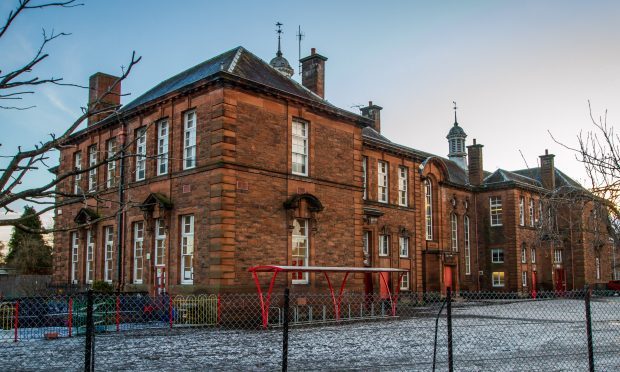 Council bosses have been urged to give "clarity" to communities across Perth and Kinross as the next phase of a controversial review of schools gets under way.
The review started in 2016 as part of a five-year programme, which will see the council spend around £145 million on new and replacement buildings while some older schools, or those running well below capacity, face closure.
Plans to close Abernyte Primary were pushed through yesterday by a deciding vote from a senior councillor following a tie.
The next phase, due to start next year, will see Cleish, Grandtully, Logierait and Ruthvenfield primaries put under the spotlight, alongside Pitlochry High School.
Balhousie, Blairingone, and the mothballed Greenloaning and Forteviot primary schools are all facing the axe.
Logiealmond primary's future had been in doubt but was saved following an outcry from parents.
North Muirton Primary School will be replaced with a new building while improvements are to be made at Braco, Methven and St Ninian's.
Perthshire South and Kinross-shire MSP Roseanna Cunningham said staff, pupils, parents and communities deserved to know what the review could mean for the future of their schools.
"The Tories now in charge at Perth and Kinross Council have shown themselves to be very keen to close down schools and if that is what is in their minds for these schools, people deserve to know that from the outset," she said.
"Rural schools in particular can play hugely important roles within the life of a local community. This absolutely must not be a smoke and mirrors exercise, carried out to give a cloak of consultation to a decision that has already been taken behind closed doors."
Council bosses say the review will consider the condition of school buildings, pupil numbers and occupancy rates and will aim to find savings through shared headships and catchment reviews, as well as closures, in a bid to cut the education service's £29 million running costs.
Perth and North Perthshire MP Pete Wishart said: "This is really worrying for staff, parents and pupils and will do nothing to help boost new intake to schools which face the threat of closure.
"It is imperative that this review is halted and that parents get some clarity from the council. Not knowing if your local area will have a primary school in the near future does nothing for the reputation of our towns and villages."
He vowed to stand with parents fighting to keep Pitlochry High School open.
At yesterday's meeting of the lifelong learning committee, Sheena Devlin, executive director of education and children's services, insisted the process was being handled as efficiently as possible.
"The reality is that statutory consultations are very lengthy processes and it's important that we go through all stages so that can't be hurried," she said.
"Given the number of schools involved in the overall review, we have needed to cut that into phases so that we have the capacity to fully focus on each of them. It is purely a lengthy process, not that we are seeking to draw it out."