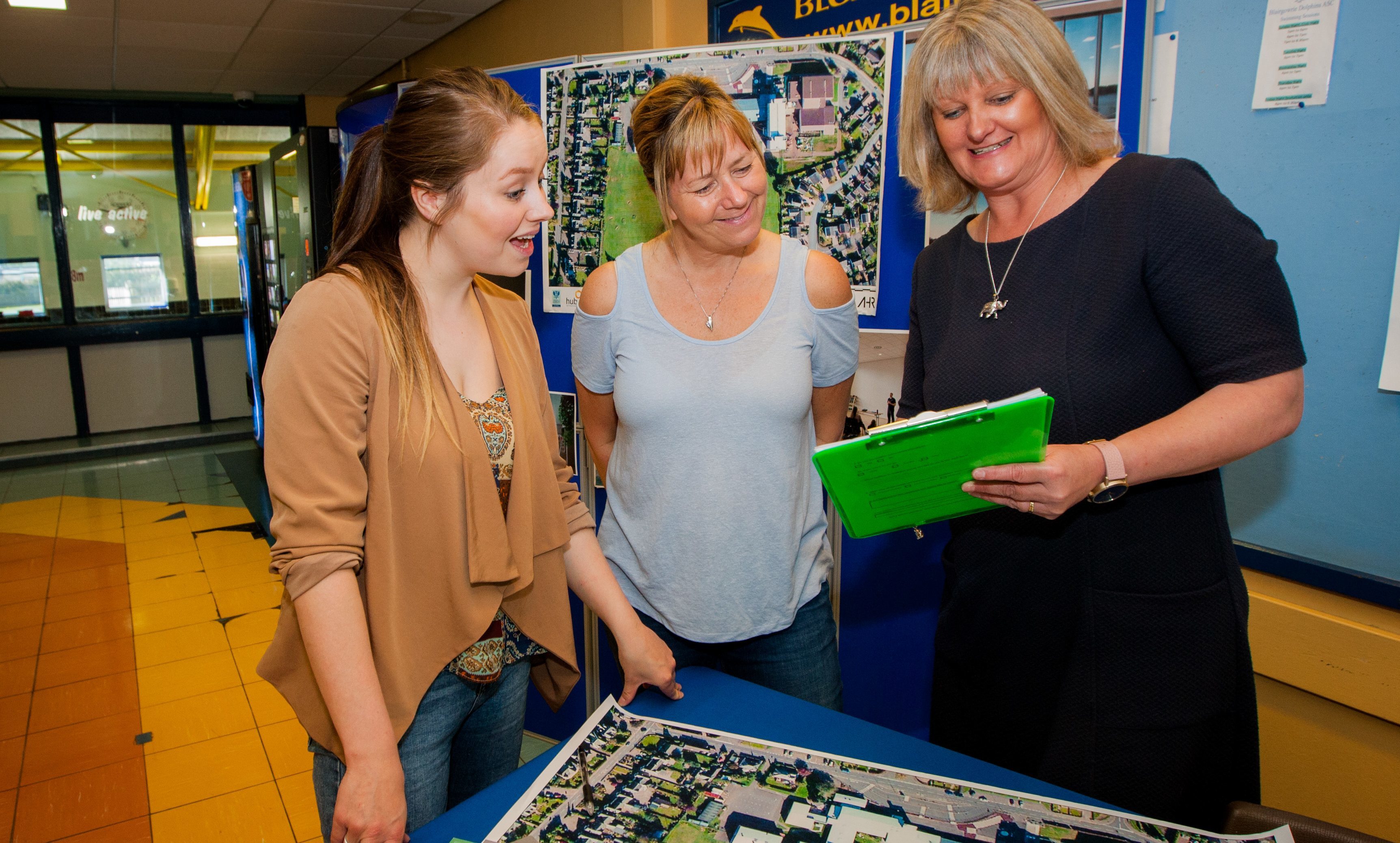 Council chiefs are under pressure to invest more money into a highly anticipated east Perthshire sports hub, after new "compromised" plans were strongly criticised by locals.
The ambitious bid to build a major new recreation centre at Blairgowrie were first announced two years ago.
Perth and Kinross Council originally planned to spend nearly £18 million on the project, which was due to be completed in 2020.
But the local authority has shared its revised vision for the centre after its budget was cut by £3 million to help pay for a new Perth High School. The opening date has also been put back to 2022.
It has emerged the scale of the planned 43,000 sq ft complex has now been reduced to just under 34,500 sq ft.
The sizes of the planned five-lane swimming pool and dance studio have also been slashed, while a cafe and soft play area have been scrapped.
The latest plan was given a frosty reception by locals at a public meeting. Many were concerned the town could be stuck with a five-lane pool, with a six-lane facility is needed for major championships.
Councillor Grant Laing responded to council officers who explained some of the facilities would be of a similar size to those at local schools.
The SNP councillor said: "This is going to be the only recreational facility in Blairgowrie, and for the surrounding area.
"To continually say its as good as a school in Perth – or there are four or five schools in Perth with the same facilities – is not good enough."
He said: "The £17.7 million budget was physically in place and it's been taken away, meaning that compromises have had to be made."
Community councillor Morag Young said: "This project has lost money because they need to build a new Perth High School for £50 million.
"This recreation centre is supposed to be suitable for 60 years, but it is only marginally bigger than the one we have now. And the facilities won't be significantly improved on what we already have."
Former local councillor Alan Grant, who previously led the Blairgowrie Dolphins Swimming Club, said: "We can't blame the council officers for the reduction in budget. That was a political decision and they have to cope with it as best they can."
He added: "I was very pleased to have it confirmed to me that the pool was 25m long, but I would appeal to everyone concerned to make it six lanes, not five.
"If, at any point in the future, you need six lanes for competitive galas – and according to the Scottish Amateur Swimming Association, you do – then we will end up with more financial problems. We will be raising money to take the team away from its own pool for home galas. It doesn't make sense."
He suggested the Tory-led administration could dip into the council's reserves budget to help find more money for the project.
Speaking after the meeting, council leader Murray Lyle said revising the budget could be a possibility.
"This meeting was part of a consultation exercise and the size and scale of the project has not been set in stone," he said.
"We have some time to work on this and make changes. I wouldn't want to go into our reserves, but we may be able to review spending for this at next year's budget."
Lifelong learning convener Caroline Shiers added: "The feedback from the session will go back to the project board, who will then have finalise the actual design of the building, the pitch at the High School and the parking and other external facilities.
"I look forward to us, finally getting underway with the works to the recreation centre."