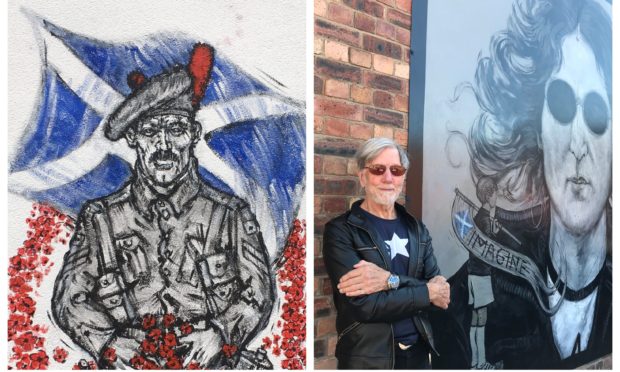 A prolific painter has been hit with a council bill for the removal of an Armistice tribute sketch from a city centre building.
Ian Cuthbert Imrie illustrated a Black Watch soldier and a Scotland flag behind a flurry of poppies on the side of the Perth Theatre before Sunday's commemorations.
It is the second time the 80-year-old artist has displayed work on the B-listed building after the image of a Scottish terrier holding a heart-shaped saltire balloon was taken down in October.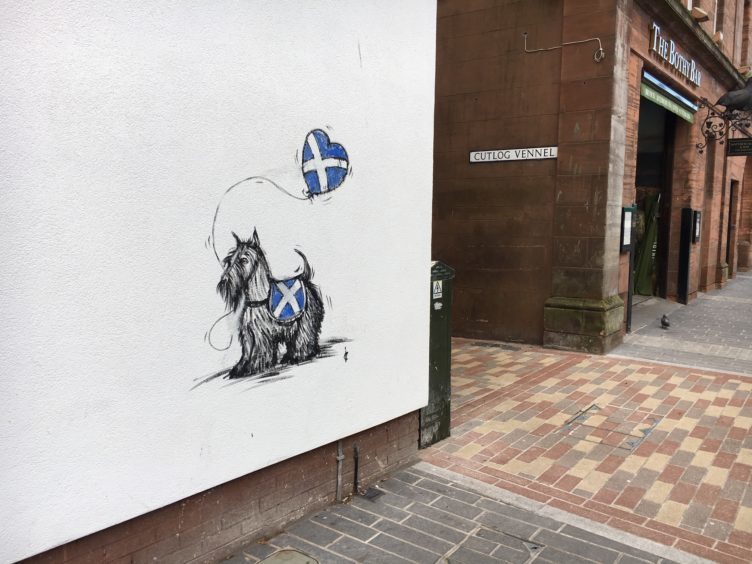 Perth and Kinross Council is seeking funds from Mr Imrie to remove the work stating he did not ask for permission.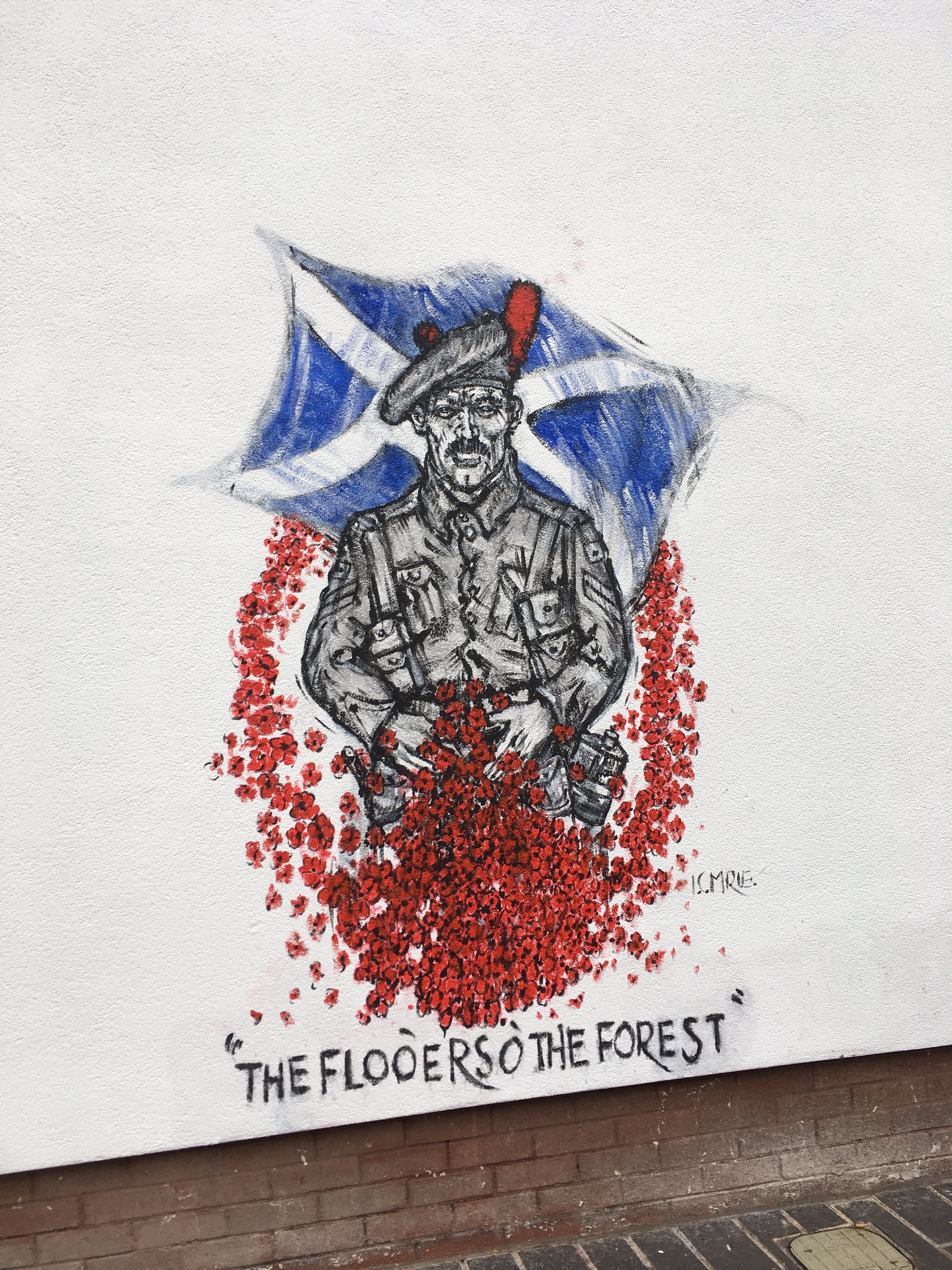 It also told the Perth artist to remove his murals of John Lennon, Michael Jackson and David Bowie installed on the side of a building in Mill Street, unless he can provide proof of planning permission.
Mr Imrie said he did receive temporary permission for his Armistice work and blasted the council for its approach.
He said: "It's all very negative and I find it really sad.
"I put this up as a commemoration to the end of the First World War as my father was in the Black Watch.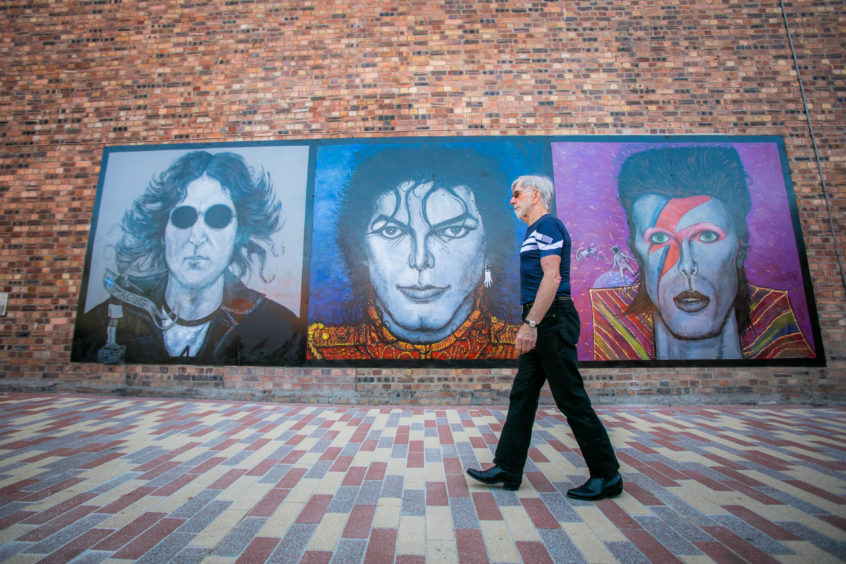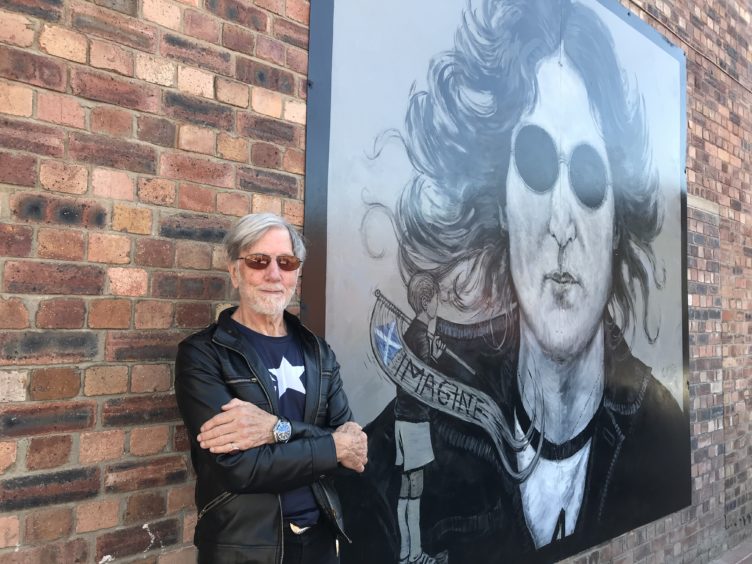 "I was told I could have temporary permission and that the council could take it down at any time.
"What I find frightening is the constant negativity coming from the council.
"I have received a lot of positivity for what I am doing and the council don't seem to be able to engage with the normal person on the street. Perth is slowly dying and it needs something to give it life."
Mr Imrie added he would pay for his sketch to be removed and would work with the council to re-home his murals.
As the art has been depicted for Remembrance Sunday, the council will not remove the work this week.
A council statement read: "Over the weekend another piece of artwork was painted on to the side of the B-listed Perth Theatre building by Mr Ian Imrie.
"This is the second time he has painted the recently refurbished building without the council's permission.
"We have written to Mr Imrie on Wednesday to advise that we will be seeking to recover costs associated with the removal of his work.
"Mill Street is part of the Perth city conservation area. There is a legal requirement for planning permission for work in this area.
"Mr Imrie has installed other works in parts of the city centre, and as he does not have the building owner's permission, or planning approval for these works, we will be requiring him to either remove these works or demonstrate that he has the required permissions in place for their continued display."