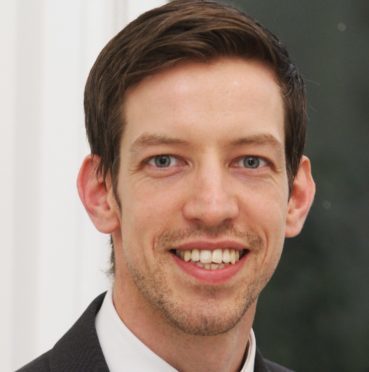 More high tech innovations such a 'smart bins' and 'intelligent street lighting' will be installed in Perth and Dundee after a European funding boost.
A further £15 million has been invested in the Scottish Cities Alliance's Smart Cities  scheme to make all of Scotland's cities more energy efficient, easier to work in and more flexible for changing technology.
Part of the money will be spent on open data platforms to bring the city in line with Edinburgh and Glasgow, where free access to information is already supporting the development of new products and services.
The new tranche of funding brings the total invested in all of Scotland's seven cities to £60 million.
The European money will also focus on extending mobile working, further developing the technology that allows people to work outside their offices.
The information gathered from connected devices, such as bins that measure the waste inside them or lights that can determine when it is best to turn themselves on and off, will be used to improve decision making and service delivery, the scheme's proponents argue.
Chair of the cities alliance, and leader of Dundee City Council, councillor John Alexander said: "Taking seemingly ordinary things such as street lights, bins and public transport and transforming their possibilities through Smart technology means cleaner, safer streets and this Smart technology also boosts the sustainability of our cities.
"Sustainability is increasingly an important factor for investors when they are looking at locations and we are one of the only countries in the world to take all of our cities on the Smart journey together, sharing learning and best practice, which has meant we as a collective have been cited as a model of best practice on numerous occasions.
"This is a huge boost and will improve the quality of life for the people who live in Scotland's cities.
"We are delighted to receive this second round of funding which will build on the great work already taking place across the seven cities of Scotland."
Ivan McKee, minister for trade, investment and innovation, said: "This  European Regional Development Funding will enable the local authorities to strengthen their collaboration and bring even more cutting-edge technologies to residents across Scotland.
Councillor Murray Lyle, leader of Perth and Kinross council, welcomed news of further funding:
"I am delighted that Perth has secured along with the other Scottish cities significant funding to take forward some key projects which will make a real difference in how we "smartly" manage some of our key assets and infrastructure.
"Data is an increasingly powerful tool to help us solve problems and identify innovative solutions. I look forward to hearing how the area will benefit from this investment."