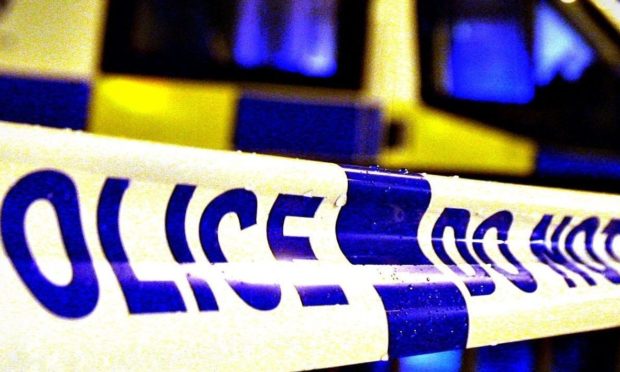 A massive emergency search was undertaken on Wednesday night after a member of the public thought they spotted someone in the river while driving over the South Street bridge.
A multi-agency response was scrambled following the report, which saw officers from Police Scotland, Scottish Fire and Rescue, the Scottish Ambulance Service and HM Coastguard attend the scene.
HM Coastguard helicopters were scrambled from both Prestwick and Inverness bases to assist in the search, while rescue teams from St Andrews, Carnoustie and South Queensferry were deployed. The Broughty Ferry RNLI lifeboat also attended.
Despite the number of rescuers on the scene, police last night said they were satisfied no-one had in fact entered the water and stood the operation down at 9.20pm.
Perth city centre residents said they could hear helicopters which took part in the mission hovering above and one aircraft was spotted as far south as Newburgh.
Officers received a call from a worried member of the public at around 4.15pm on Wednesday, close to the start of the evening rush hour.
Although roads were not closed police urged residents to stay away from the scene.
The search focused on a stretch of the Tay between West Bridge Street south towards the rail crossing over Moncreiffe Island.
One concerned passer-by said: "There were a fair number of police cars, ambulances, fire engines and other vehicles on Tay Street, close to the court building.
"The road wasn't closed to traffic, but the west bank of the river had a lot of emergency services vehicles and people on it.
"It went quite quickly from a few engines and police to a very large scale search.
"I think they went as down river as the harbour."
A spokesperson for Police Scotland said: "We had a report from a member of the public they might have possibly seen someone in the water.
"Officers attended the scene searching the river as part of a multi-agency response.
"The search was stood down as of 9.20pm.
"Officers were satisfied no-one had entered the water and the call was a false alarm with good intent."