Ministers have been urged to follow the lead of Perthshire schools and stop pupils using their phones.
It comes after a warning by teachers of "widespread" misuse of the devices.
Kilgraston School in Bridge of Earn and Glenalmond College became two of the first schools in Scotland to have outlawed the devices, with pupils saying the move has been a positive one.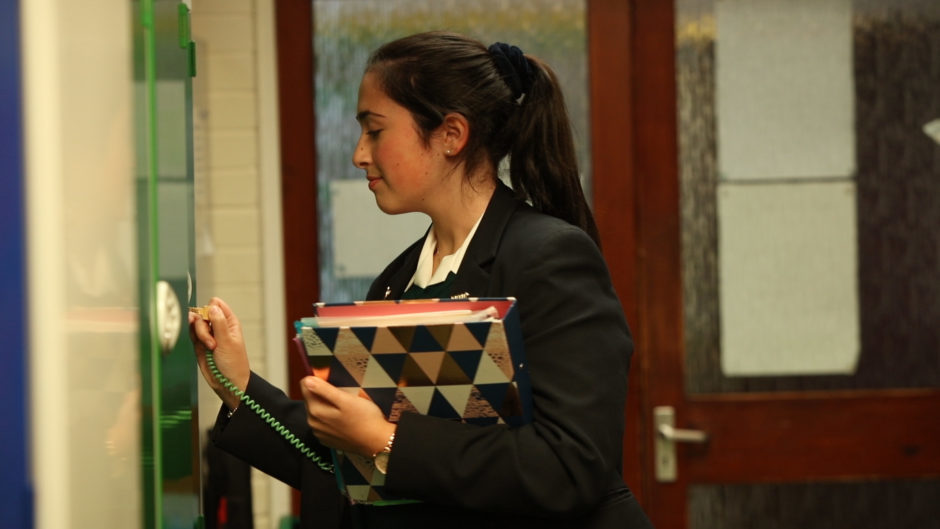 Students say they are talking to each other more and that their concentration has improved.
VIDEO: 'We're chatting more, having more fun' – Here's what pupils think of Perthshire school's mobile phone ban
It is currently the responsibility of head teachers in Scotland to decide whether mobile phones should be banned.
But one of the country's biggest teaching unions has urged Scottish ministers to consider a new law prohibiting their use in schools.
---
---
A new survey by the NASUWT of its Scottish members showed 58% of teachers said pupils were using mobile devices inappropriately, and 49% said distraction from mobile phones was one of the pupil behaviour problems causing them most concern on a day-to-day basis.
Chris Keates, NASUWT general secretary, said: "Too often pupils are distracted from learning by constantly checking their phones and messaging.
"Abuse of mobile phones in classrooms is widespread. All too often they are used inappropriately to film or photograph teachers, including upskirting and other forms of image abuse."
Iain Gray, Scottish Labour education spokesman, said: "Mobile phones can often be an added barrier to teachers being able to deliver lessons effectively.
"It is only right the education secretary looks at new ways to help teachers in the classroom so children get to learn in the best environment possible."
In 2016, the Behaviour in Scottish Schools survey showed 40% of secondary teachers had caught children using their phones several times a day.
If Scotland introduces a ban on phones, it would follow in the footsteps of France where pupils under 15 must leave devices at home or switch them off.
Mobile phones are also banned from primary schools in New South Wales in Australia.
Research this month showed pupils were getting as little as two hours' sleep due to mobile phone use.
However, other teaching unions warned against legislation.
Seamus Searson, SSTA general secretary, said: "Why legislate when head teachers and their staff can determine the rules for mobile phones in their schools?"
The EIS said it was "impractical" to ban phones completely in schools.
"However, all mobile devices should be switched off during class time, unless teachers have expressly given approval for smartphones to be used for educational purposes," said a spokeswoman.
The Scottish Government said: "Head teachers can already ban phones in school if they wish to. However, phones are now being used effectively in classrooms to aid learning.
"We encourage local authorities and schools to think carefully about how to incorporate smart and mobile phones into learning and teaching."