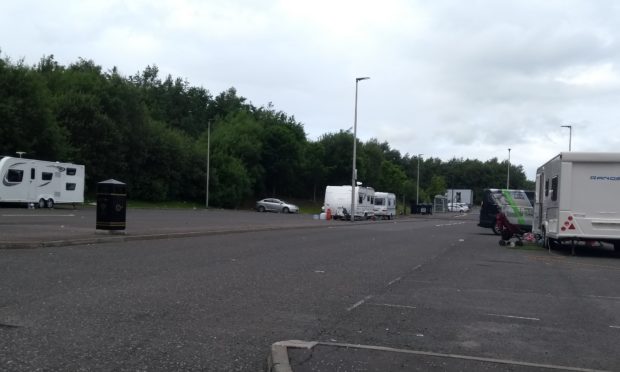 A group of Travellers who had set up camp at a park and ride on the outskirts of Perth have moved on after being handed an eviction notice.
Around six caravans were pitched up at Broxden Park and Ride two weeks ago sparking safety fears about a group of children living at the site.
Sheriff officers visited the unauthorised camp on Thursday evening and served the community with a notice to quit, which was due to come into effect on Monday.
However by Friday evening all the caravans had left the premises.
Liberal Democrat councillor Willie Wilson, a member of the Perth and Kinross Child Protection Committee, said there had been a number of reports of concerns for the welfare of youngsters in the group.
Mr Wilson said: "I was really concerned by serious health and safety issues and the fact there was a generator sitting beside a fuel can which is a health and safety hazard.
"I've received several reports of children running about the site unsupervised by adults.
"I've personally seen on two occasions children running around between cars and bushes and the matter has been reported to children's services."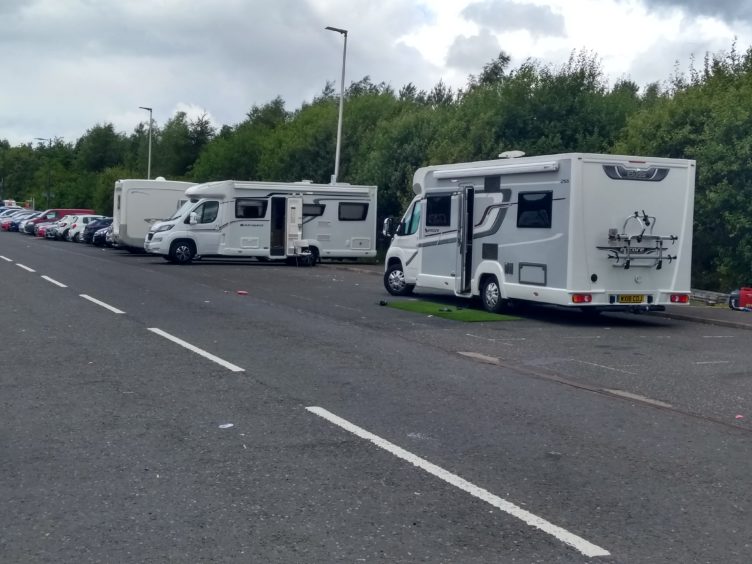 One visitor to the Broxden Park and Ride, Mary Dollins, said she was alarmed when she pulled in to stay overnight on Thursday evening.
Ms Dollins said: "My partner and I just happened to stay there on Thursday night as we are campervanning around Scotland and needed a place to overnight before continuing our holiday.
"We were scared when we pulled into the lot.
"The park and ride is on several camping apps as a safe place to sleep overnight but it definitely wasn't on Thursday night.
"There is so much trash all over the site, there are caravans set up seemingly permanently, and there are dogs and children running amok."
Employees at the bus station had previously raised concerns about children getting knocked down by buses and questioned why the caravans had not received parking tickets.
In May Perth and Kinross councillors passed a pilot scheme allowing Traveller communities to camp for short periods of time on authorised land throughout the local authority area.
The scheme entitles Travellers to occupy certain council-owned sites for a period of 28 days after they appear in an area, so long as they stick to a code of conduct.
Under the deal they are permitted to return to the site for 12 months after they leave.